Written by Misstress Valentine, edited by Otaku Apologist
Amorous Professor Cherry, a hentai visual novel game, developed and published by ZyX on June 2008. Download at JAST USA for $13.36. For PC Windows. Full Japanese voice acting. Uncensored genitals.
Kouta Koikawa spends his days daydreaming about his social studies professor, Chieri Hase. But he can't confess his feelings because he is a student and she is a teacher; until one fateful day when he falls over and accidentally shoots his load all over her.
STORY
Kouta has the hots for his teacher Chieri. He even reads porn novels with characters that share her name. His grades are slipping because he can't stop thinking about sticking his dick in Cherry's pussy. One day he trips and falls on Cherry, blasting his load through his pants and covering her in his lust juices. Embarrassed and unsure how to respond, Cherry decides to take responsibility and help Kouta relieve his sexual tension. She starts giving him handjobs, blows his cock clean, and offers him her pussy, all the while keeping their budding sexual relationship a secret from everyone at school!
Kouta's classmate Kyoka is also making moves on Kouta. She starts getting suspicious when she sees him basking in post-orgasm afterglow. Kouta's perverted best friend also gets in on the action while Cherry's colleague Mamiko regrets her decision to ship Kouta and Cherry together when she realizes just how much she needs her sperm donations in her pussy bank.

The game takes 10-30 hours to complete. There is a good deal of content to explore with multiple endings available. The plot is interesting, and features tons of juicy sexual scenarios. Scenes don't just exist to set up the next sex scene. You have tons of interaction between characters that builds their relationships in between the constant fucking.
The writing is excellent and there are no grammatical errors I could find.
CHARACTERS
Kouta Koikawa is an attentive high school student whose grades have been slipping because of his distracting obsession with her social studies teacher. He has a healthy libido but no pussy to pump his loads in. He feels conflicted about his desire for a relationship with Miss Cherry, whose reputation could be ruined if he initiated a sexual relationship with her.
Chiery "Cherry" Hase is a novice social studies professor who is extremely shy. You have to wonder how somebody as shy and clumsy as her ever managed to get the job. While she is good looking, most people can't see past her tits and glasses. She is very compassionate and decides to take responsibility for Kouta's sexual problems.
Mamiko Kanai is a math professor and Cherry's best friend who encourages the student-teacher relationship. She also wants sex with her students like the horny irresponsible slut she is.
Kyoka Yorri is Kouta's classmate and an honor student from a wealthy family. She is secretly in love with Kouta but too embarrassed to spit it out. She has a generic visual design but sports the best facial expressions.
SOUND EFFECTS AND VOICE ACTING (SFX)
Amorous Professor Cherry is fully voiced. Even the male supporting characters have actors behind them. Everyone gives top tier performances. Cherry sounds shy and inexperienced, but in the sack she is wild and slutty. Her interactions with Kouta throughout the game feel believable and honest and make for an entertaining experience. Mamiko Kanai is very entertaining every time she is on screen. Her actress gives the best performance during sex scenes.
The game has almost no sound effects at all.
MUSIC
The music in Amorous Professor Cherry is excellent. The soundtrack takes you back to the early 2000s. The variety is good, and all songs fit the scenes they play in. Music is composed primarily using the keyboard and guitar. The music is synthetic, but it's not a detractor.
There is a good balance between upbeat and cheerful songs. There are also some soft and intimate tunes. Musical changeovers are noticeable but not distracting. Songs loop continuously until the scene changes. Tracks have a repeating beat, but somehow that doesn't make them feel repetitive to the point of annoyance.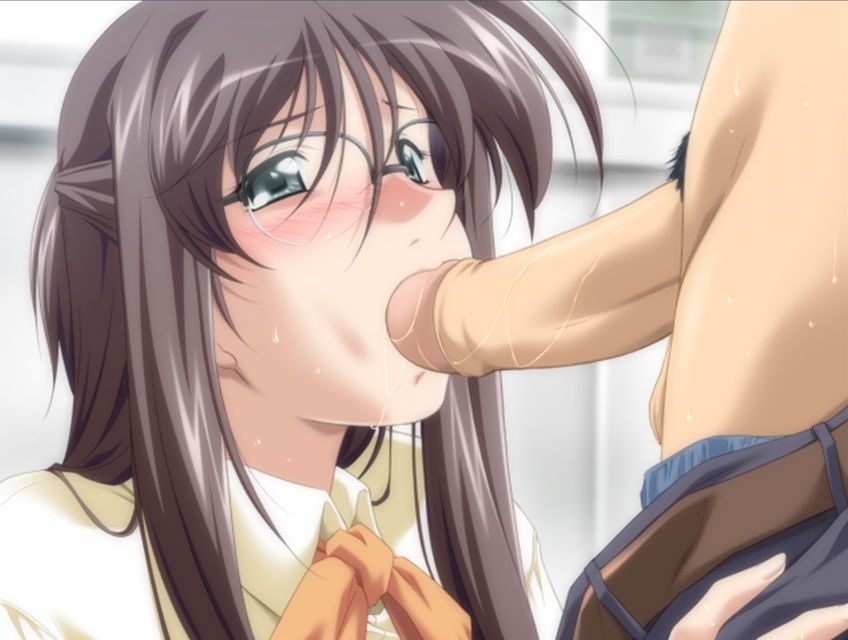 GAMEPLAY
Amorous Professor Cherry is a hentai visual novel game. Clicking the textbox advances the story. Functionality features include a 'skip' and 'auto' button for smooth play. You can replay any chapter or H-scene from the Gallery menu. This game branches out into many different directions based on choices you make throughout your play. Your choices determine which and how many ladies you end up fucking. There are several different endings. Because of how many choices this game has, there isn't enough save slots available to cover them all.
There are also extra options which allow you to play any song from the soundtrack while you browse the menu.
The story can be completed in 10-30 hours.
GRAPHICS
The anime style art is excellent quality. There are numerous CGs during sex scenes that make every encounter feel unique and fresh. Because this game was originally released in 2004, most of the art mimics the anime style of that time. It looks grainy in both the colour and texture department. Background images have enough detail to make them stand out and evoke emotions.
There is artwork for a lot of different locations. Details include small text on posters in the background. The teacher's lounge area is peppered with a lot of incredibly small and detailed objects. Overall, there's a lot to feast your eyes on.
The CG gallery is reminiscent of Clannad. CGs have little evolution in-between artwork but every sex scene contains more than one CG artwork to showcase sex position changes, or changeovers from oral to vaginal sex. Characters have limited facial expressions.
The characters' bodily proportions stay consistent in-between scenes. Lighting and shading are especially noticeable since the game was made in the early 2000s. Edges are light and colours look faded.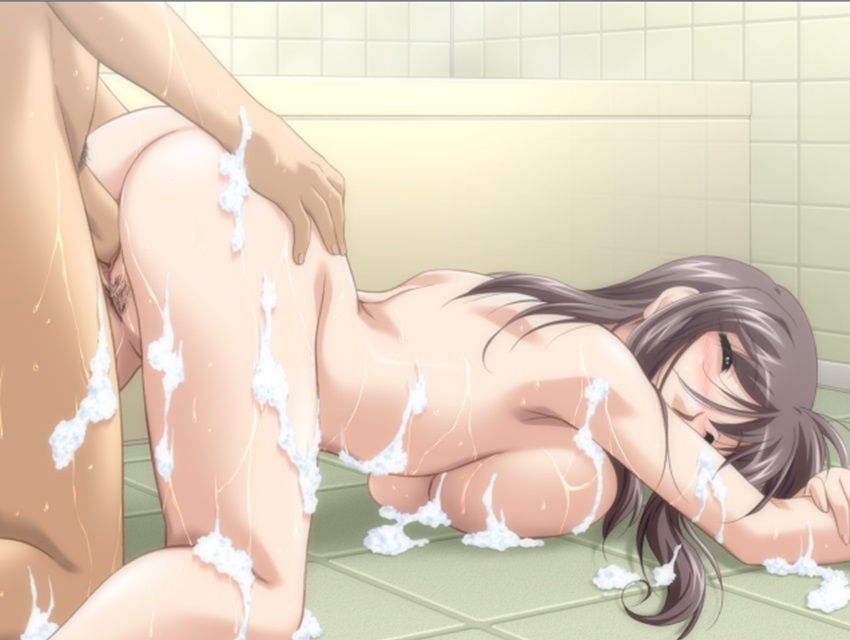 HENTAI
Amorous Professor Cherry steals the show when it comes to H-scenes. The game takes its time to build the relationship between Kouta and Cherry. Sexual experiences are scarce in the beginning. The first handful of H-scenes are explicit, but they are only elaborate fantasies cooked up by Kouta's horny daydreaming brain.
The sex mirrors the progression of Kouta and Cherry's relationship perfectly. It gives the game a realistic feel even when the events are not realistic. After all, their relationship begins with Kouta tripping and falling on top of Cherry and accidentally cumming his pants.
Once Cherry begins having full-blow sex with Kouta, the game mixes great voice acting with super lewd dialogue and sexy artwork to keep your boner at attention. The sex is fantastic with every kink explored. You have blowjobs, boobjobs, vaginal sex, and anal. There are also scenes devoted to Cherry dressing up in a school swimsuit and schoolgirl uniforms. Depending on your choice, you can even end up blasting your load into three lovely ladies in a very steamy fourway.
The sex is average with good dialogue but lacks the necessary level of emotional intimacy needed to make her scenes feel like she's more than just a token fuckdoll. The game focuses most of its attention on Cherry. The harem element is unneeded.
CONCLUDING WORDS
Amorous Professor Cherry is fantastic porn game and I highly recommended it. The love story is beautiful and goes all the way with the adult themes. The sex is great and the writing is stellar. The male and female voice acting is absolute top tier Japanese quality. With 30 hours of content to plow through, there's more than enough fap fodder to bust a dozen nuts.
You can download this game at JAST USA's digital storefront.
Graphics

Gameplay

Story

Music

SFX

Hentai