Written by Mistress Valentine, edited by Otaku Apologist
Pururun Cafe (Bazooka Café) is a hentai visual novel game developed by Trabulance. Released on October 23, 2007. Download at JAST USA for €8.08. For PC Windows. Full voice acting. Uncensored genitals.
The father of the nameless audience surrogate collapses one day while running the family restaurant. Unable to continue, he turns in his resignation at his job, to become a waiter in the restaurant. It turns out to be a good choice when a bunch of fuckable bitches suddenly turn up to help him out.
Visit our perverted store for more uncensored hentai sex games.
STORY
You play as Hideyuki, a young man with no personality. One day your father collapses. He can't run his little maid café anymore. Because you're such a nice guy, you jump at the call, only to be overwhelmed. Fortunately, one by one a host of beautiful girls with huge tits and empty pussies show up to lend a hand!
You have the cheerful and energetic Mitsuki, your childhood friend Narumi, the shy and clumsy Cocoa, and Yayoi, your sexy former employer who leaves her job to come help you.
The remainder of the game plays out like a slice of life romantic comedy that acts on every anime trope known to man. Most of your days are spent interacting and getting to know your harem, making decisions that either earns you their undying cock worship or an intense tsundere beating. You also get the chance to go on several outings to win your girl's heart while you fuck the others on the side to test out their baby making skills.
The writing for Bazooka Cafe is passable. The premise of taking over a failing café had potential, but it was squandered by the generic interactions. None of the characters have any depth.
Bazooka Café takes 10-30 hours to complete. The game has a ton of sexual content to explore and multiple endings. It's a fun, if forgettable game with an uncomplicated plot. The narrative relies on you being familiar with anime tropes.
There are no grammatical errors that I could find. The story doesn't explore any particular theme.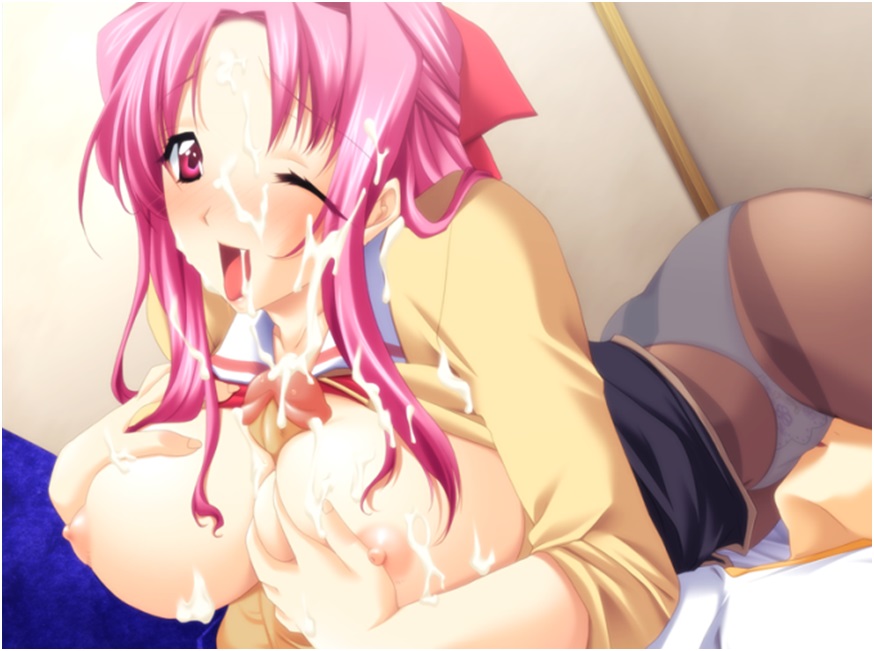 SOUND EFFECTS AND VOICE ACTING (SFX)
Bazooka Café is fully voiced.
All the main characters are voiced, and even the supporting characters. Every voice actor does an amazing job with the lackluster material they are given. The performances are credible and professional.
The game is lacking in the sound effects department. There are only one or two sounds in the entire game: The most often used one is the café doorbell that lets you know when someone has entered or left the scene. Other effects include cake splattering, telephones ringing, and vibrators. There are no sexual sounds except for the characters moaning.
MUSIC
There are 13 songs on the soundtrack. Music mimics the tone and style of anime from the early 2000s. There is a good balance between upbeat music and romantic music. Songs feature a combination of original instruments like the flute and guitar and synthetic instruments that create an out-of-place techno beat. The original instruments sound much better than the synthetic ones. There is one original track with singing which sounds like the opening to a magical slice of life anime.
Songs are mostly non-distracting. The love songs used during sex scenes are generic and boring. They fail to build up the atmosphere in the scenes they play in.
GAMEPLAY
Bazooka Cafe is a visual novel game.
Clicking the textbox advances the story. Functionality features are normal to other visual novel games with a 'skip' and 'auto' button for smooth play. This game has four possible endings and lots of choices for the player to make. Only two of these choices impact who you end up fucking for the rest of your life. Other choices only alter the rest of the path slightly. There are more than enough save slots available.
The game can be completed in 10-30 hours. Your reward for completion of the story route is access to a full gallery of all the hentai scenes and CG artwork. The menu lets you replay the game's soundtrack.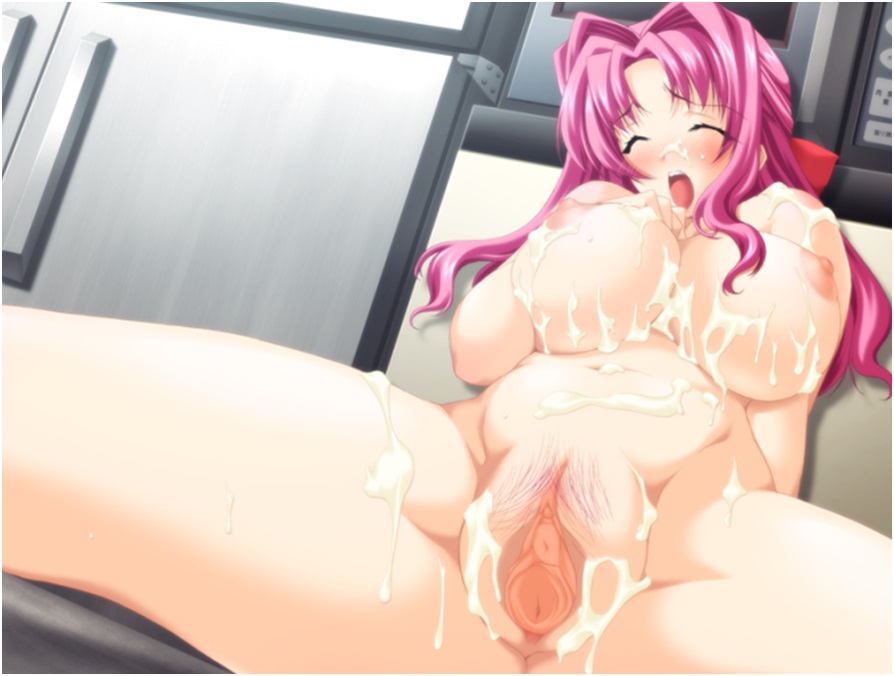 GRAPHICS
The anime style art is high quality. There's 58 CGs available. The world is generically put together with the bulk of the story taking place inside the café. Other locations are visited but these settings feel tacked on to the story.
Background images are beautiful, with a unique visual style that makes it look like items in a scene are 3D. Subtle design choices like this make the game feel more than just a generic harem adventure. The interior for the café feels inviting.
The character sprites are skillfully drawn with a wide variety of facial expressions, costumes and giant basketball-sized tits perfect for sticking cocks in-between. Several of the girls have facial designs too similar to one another.
Bazooka Café's highlight is the sex art. The artwork in the h-scenes is great with a lot of positions. CG artwork has a lot of variants with evolving facial expressions, cum on body, vaginal blood, etc. The camera cherry picks only the best angles.
Bazooka Café's art style mimics the traditional anime style of the early 2000s. Lines are thin with shadows realistically placed on the body. Colours are bright and vibrant. The overall colour scheme is warm and inviting.
HENTAI
The sexual content is vanilla. The writing injects enough emotion to the storytelling, to make you want to fuck these ladies silly. H-scenes are graphic enough and last long enough to bust a nut. The female characters are too shy for sex, until you plunge your dick inside them. After getting a taste, they quickly become sex maniacs who worship your dick.
Expect to fuck girls inside the café, on tables, in secret, sticking it in their assholes, sucking on their succulent breasts and blasting your cum all over them. The game features a lot of CGs that make the sex feel more immersive.
The game divides its sex scenes evenly among the four protagonists. The scenes showcase the girls in every kinky position known to man. Cum flows inside of these ripe, young pussies.
CONCLUDING WORDS
Bazooka Cafe harkens back to the good old days of hentai when games were long and h-content wasn't strained by budget. There is more than enough sex in this game to keep your cock at attention while your senses are dulled by a very predictable plot. It ain't Shakespeare, but you can certainly shake your spear to it.
Recommended for hentai fappers who love lewd maids. Download Bazooka Cafe.
Story

Graphics

Gameplay

SFX

Music

Hentai