Hentai Video Streaming Website Review: Hentaicloud.com
Hentai Reviews

>

Reviews

>

Hentai Video Streaming Website Review: Hentaicloud.com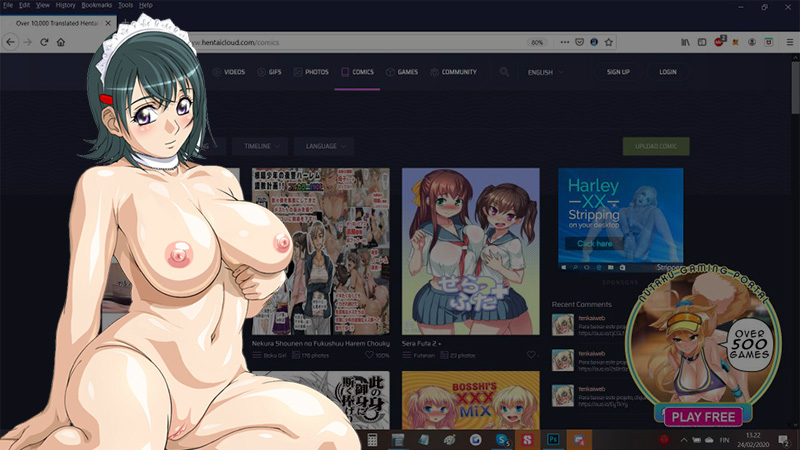 Written by Otaku Apologist
Hentaicloud.com is a free hentai content website that keeps itself afloat with dirty ad dollars from a variety of shady porn companies. The site has a great navigation system and video player, but also a big picture gallery, gif gallery, flash games, and comic gallery.
There site has thousands of pictures, comics, and videos available for free. Videos have only two quality options, higher and lower quality, with a full-screen option included. The video quality is pristine, high-definition level on most videos. There's a comment section too, for wankers who want to voice their opinions and connect with other wankers.
The layout is easy on the eyes. The dark purple color scheme is very relaxing and makes browsing enjoyable. There's a number of navigational tools that make it easy to find the specific kind of content you might like. There's plenty of advertisements which somehow magically display through adblock. The ads are aggressive, but not to a degree they would disrupt the viewing experience.
The site has some sexy functionalities such as the ability to download videos directly. The button for this feature has a cloud symbol. You can create a free account on the site to access such features such as listing your favorite videos. There's even a community forum that, at the time of writing, seems to have been launched just recently. Clearly, there's an attempt at running a really sociable and shady community-driven hentai business. Manufacturing consent is the name of the game, the bottom line is money, nobody gives a fuck.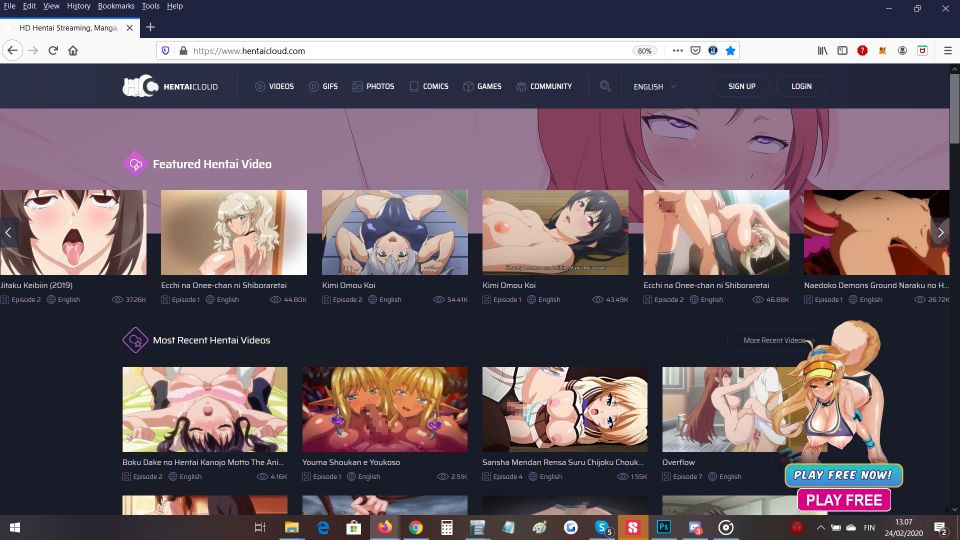 Is there anything special about this site compared to all the other similar ones on the web? Not really, but the variety and amount of uncensored hentai content is good. One site delivering to practically all niche needs is one hell of a service. The flash games list is most extensive, and features primarily higher quality games that are floating around the web.
Overall, Hentaicloud is one of the more competent sites for viewing hentai video. High quality content, good features, and an attempt at building a community of wankers are all commendable efforts at pulling off a solid hentai hustle.
Website

Features

Videoplayer

Content