Written by Mistress Valentine, edited by Otaku Apologist
Monster Harem, a free mobile hentai RPG game. Released on December 9, 2019. Play for free at Nutaku.net. Available for Android phones. Partial voice acting. Uncensored genitals.
The Keeper of Light summons you to defeat the Demon Lord De Struk! This asshole kidnapped the Queen! Only your horny dick can save her, oh great hero. Oh, and you're also the only man in the world. Have fun monopolizing all of the available pussy!
STORY
Monster Harem has the bare minimum of plot. You're told that the queen of the country has been abducted by the Demon Lord – that's it. Light Keeper and Easter of Pussy Arianna summoned you to this world to rescue the Queen from the Demon Lord. In exchange for your heroism, she promises you so much sex your dick will drop off. Naturally, you accept.
The writing for Monster Harem is limited. Cut scenes are spread thin over the 150 dungeons and only consist of a handful of sentences.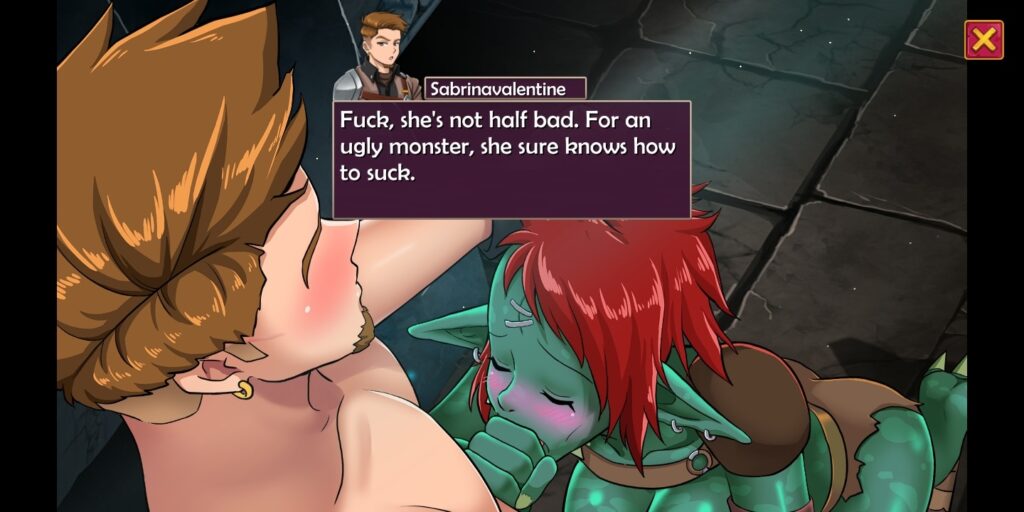 SOUND EFFECTS AND VOICE ACTING (SFX)
The game has partial voice acting. There are no spoken lines, only sexy moans. During a sex scene, the monster girl will groan as if she's teetering on the edge of a massive orgasm. Unfortunately these moans will very quickly become very repetitive to listen to.
Some of the most frequent sounds include creepy dungeon ambience, bell towers ringing, crates opening and battle noises. There are a lot of abstract in-game sounds that play when you unlock a reward or click on something.
MUSIC
Music in Monster Harem is great. Songs are tailored to each level. In creepy dungeons and spooky castles, eerie claustrophobic melodies blast out of your phone. When you are fighting monsters, the songs get action-packed with a gallant medieval-style beat. After you win a battle, a special victory tune will congratulate you. The menu screen music is upbeat and cheerful.
The songs in Monster Harem loop endlessly. The music doesn't feel repetitive. The game's soundtrack features original instruments like the trumpet, flutes, violin, etc. Slower, creepier tunes use the piano and keyboard to paint an eerie feeling of hopelessness.
GAMEPLAY
Monster Harem is an RPG adventure game. You navigate dungeons full of monsters. Your goal is to clear all the 150 dungeons. Every dungeon has treasure chests that contain either silver or keys which you use for purchases in the in-game store, or open locked rooms.
You enslave monsters who fight for you. Strengthen the monsters by winning battles, evolving them or fusing them together. You can also sell monsters for more cash to buy equipment. Most levels have boss monsters.
The battles in Monster Harem are very easy to win, even boss battles. Every so often you'll get special rewards for clearing levels. These rewards are short sex scenes between you and the slutty monster girl you've beaten in battle.
You have a limited number of steps to complete each level. If you take too long, you'll have to start over. You only get a certain amount of attempts. Exceed this and you'll have to wait before you can continue. The game makes things trickier by only revealing parts of the map you've explored.
You have to clear 100% of the dungeon in order to move on. Expect to redo several dungeons several times over. There are dozens of achievements to unlock. Each achievement nets you diamonds. There is an arena fight mode where you can battle other players and progress through the rankings. The fights are automated.
GRAPHICS
Monster Harem's visuals remind you of traditional isekai anime with a western twist to the aesthetics and art style.
Monster Harem has a wide variety of enemies to fight. You can tell the developers tried very hard to make each of the monsters unique. Monsters have different body types, species and color schemes. Some monsters are humanoid. Some monsters simply have a different colour scheme. Female enemies are hot with big bouncing boobs just begging to house your cock in-between them.
The background art has some variation, but you're most often staring at dark, medieval dungeon settings. Indoor settings like palaces have dark colours and foreboding light and shadows. The game uses 3D assets with toon shaders to make the gameplay feel more animated.
The game will sometimes portray a character inside of a card. The aesthetic is very pleasing to look at. When you evolve a monster or they level up, a special animation will play, reminiscent of Digimon evolutions from the titular anime.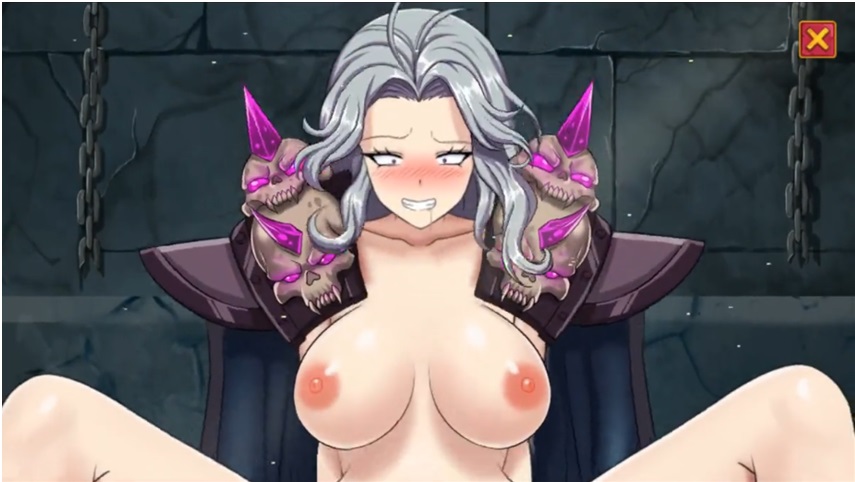 HENTAI
Sex scenes in Monster Harem are thinly spread. The gap between sex scenes might be two dungeons or dozens. The sex is unlocked after defeating certain monster girls. There are two kinds of sex content: Still artwork and 3D sex scenes. Still artworks are more frequent and come with lewd dialogue where girls beg for you to fuck their brains out. The artwork doesn't evolve or change.
3D sex is harder to come by, but worth it. These scenes are fully animated cut scenes of you having sex. You see the girl's boobs heave up and down as your cock nails her coochie. Her face twists to reflect the primal pleasure you're giving her pussy. The voice actresses squeal in the background and bring the scene to life. My only criticism is that the animated sex looks repetitive after a while.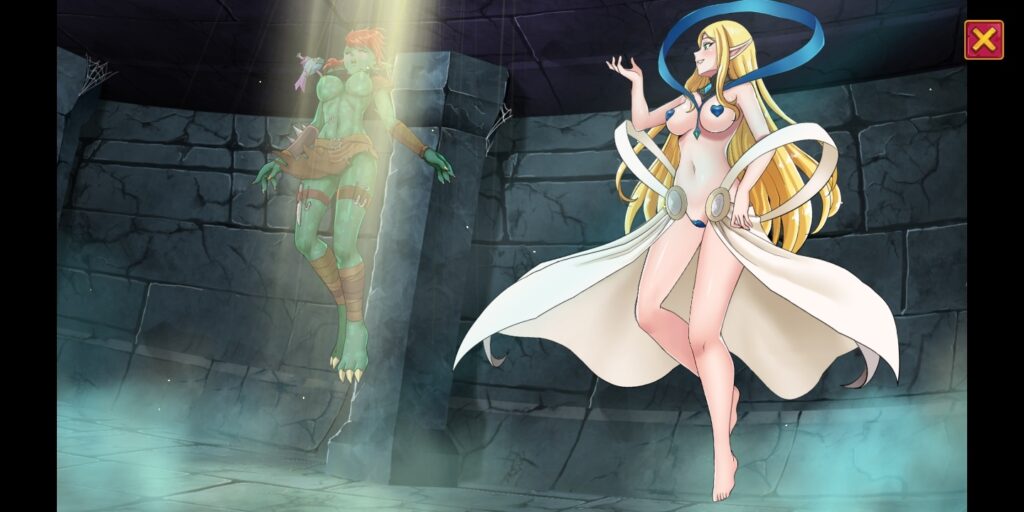 CONCLUDING WORDS
Monster Harem is a competent hentai game for mobile devices. While the game is lighter on sex than I wished, it makes up for this with fun gameplay. The soundtrack is competent and the audio flows well. It's an accessible game for gamers of all stripes and can be enjoyed well without spending on micro transactions, which actually entices me to support the developer. The enemy monsters look cool, while the girls are young and sexy. This is a mobile porn game I can get behind.
Recommended for casual one-handed gamers. Start playing Monster Harem.
Story

SFX

Music

Gameplay

Graphics

Hentai