Art of the Hentai Hustle: Dealing with Censorship and Regulations
Hentai Reviews

>

Rants

>

Art of the Hentai Hustle: Dealing with Censorship and Regulations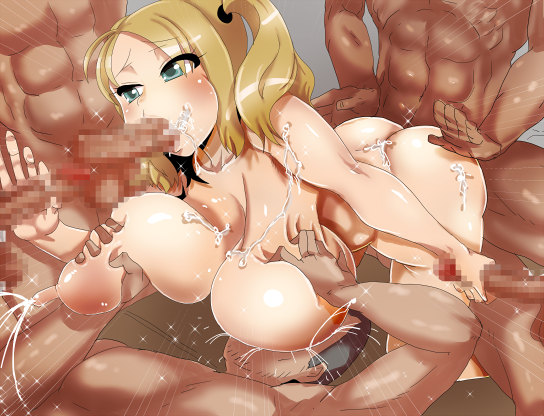 Written by Otaku Apologist
The western hentai consumer market is complicated. This post outlines some of the challenges that businesses in this field face. The good news is, the money comes easy, if you can set up shop and keep it from dying.
The general rule is, the content that people want, you can't distribute it and certainly cannot get paid for it. Because the big money in porn is in taboo content. If you abide by all the restrictions, you'll make a fraction of the money that's waiting to be made.
Most mainstream companies deny you service. Banks can refuse to open an account for you, many payment processors don't deal with you, social media companies are always ready to ban you. You will struggle to promote your content.
Restrictions on acceptable content are set by everyone you're affiliated with: Your advertisers, your payment processor, your customers, the banks. Everyone has an opinion on what kind of sex is immoral and wrong.
Porn businesses are generally all online. You're therefore operating in multiple jurisdictions. Luckily, all western countries have a strong Christian background. While a common dominant religion leads to content restrictions, it unifies the rules somewhat. Christian ethics are the basis for our system of laws. Focus on researching obscenity laws, as those laws have the most variety in the marketplace. The age of consent for fictional characters is always 18 years, even if your country is okay with 16 year-olds fucking 30 year olds.
Hentai looks like a fun industry on surface level. Looks are very, very deceiving.
The reality of the industry is that nobody cares. They pretend to care, as part of their own social optics games. Perceptions matter, not the truth. Even the most die-hard feminists masturbate to rape porn, the most ardent conservatives have BDSM fetishes.
Bestiality is banned in almost every country in the world, but dragons are usually legal. You can't sell a game of a woman having sex with her dog, but a werewolf is fine. Sex with a corpse is necrophilia, but gangbang sex with zombies? Totally fine. Obscenity laws are highly subjective, based on the populace's shared cultural sensibilities, which leaves you plenty of wiggle room to service customers.
It's not always about legality even. Your content can be legal, and still cause a public uproar and a take-down of your content. You need to be aware of the moral crusaders too, who can attempt to destroy you. Choose your enemies wisely.
There's so many rules, you're advised to keep everything you're doing as clean-looking as humanly possible. Your bookkeeping should be smart, your tax arrangements smart. Every legitimate company arranges their affairs, so they can focus on their customers.
Then there's the random regulations, like the ban on schoolgirls on Steam (a rule which may have already changed). A community platform, be it a social media site, a forum, or sales site, can have a community, an algorithm, or a moderator that's hostile towards some totally random fetish. Carefully research the rules and reputation of every third party company you plan to rely on.
You're advised to build your own online ecosystem, instead of relying on third parties. Personally, I've had my Tumblr banned like 10 times, my Deviant Art was nuked. I've been kicked out of everywhere at least once. Before I started my websites, life was not fun.
There are battles you can win and battles you can't win. The most optimal situation is that you find a safe spot in the marketplace. Build your own infrastructure and figure out the solutions to handle payments and taxes smoothly.
Oh, and remember to anonymize yourself. You don't want your real name associated with porn, in case your adult business crashes and burns, which is more than likely with the number of landmines you're dancing around.