MILF Hentai Game Review: I'm the Building Manager at Married Woman Condo
Hentai Reviews

>

Reviews

>

MILF Hentai Game Review: I'm the Building Manager at Married Woman Condo
Written by Rastafoo69, edited by Otaku Apologist
I'm the Building Manager at Married Woman Condo, a hentai game developed by dai2hokenshistu. Released September 7, 2019. Download on DLSite for $16.00. For PC Windows. No voice acting. Censored genitals. English fan translation patch here.
You're the grandchild of a successful real estate mogul! To prove your worth, you have to manage his best apartment complex for one whole year! Make friends of the women in the complex and fuck their pussies raw!
New to Japanese eroge? Read our guide how to download DLSite games. Also read how to apply translation patches.
STORY
You have one year to manage this apartment complex. Keep the local milfs happy, or you'll be disowned by your family!
The game begins a prologue about how your parents died and your rich grandfather is the only family you have left. He's a total stud and hopes you'll take after him. Without realizing it, you are his protégé.
There are 26 women in total, but only ten of them have unique endings. Those ten women have multiple endings each. For example, one milf has a bonus ending where you fuck her daughter as well. The game has over 20 unique endings!
The problem is the poor writing. Once you start the game, you're introduced to the fifteen boring characters living in the apartment complex. It's impossible to remember all those names so fast, so this overload of data is going to irritate most players.
Your character starts the game with zero sexual experience. Things start out with peeping on others showering or having sex. It takes time before spicy hentai shenanigans begins. While the slow burn is enjoyable, it's easy to get impatient.
The lack of compelling plotlines outside of sex makes this game less than memorable.
GAMEPLAY
I'm the Building Manager was created in RPG Maker VX Ace. Use the arrow keys to move. Press A for the Map. Press Shift to skip text. Press Q for the text log. Press W to hide the text box.
This game absolutely requires a walkthrough to play. The DLsite page even says verbatim, the game is "made to be replayed". Unless you want to replay the game a hundred times experimenting and failing, I highly recommend a walkthrough.
Much like the character lore dump at the start of the story, you'll be expected to read a thick tutorial screen in the pause menu once you start the game. Even the tutorial repeats that the developer expects you to replay this game numerous times.
Basically, you have 48 days before the end of the game. You can do five activities a day. That means you can only perform 240 actions before the game is over. Talking to women, cleaning up trash, and exploring the wilds all consume time.
You're judged every four days in-game. If you're judged badly, you'll face a pay deduction and risk a game-over. Due to this penalty and limited amount of actions per day, you're discouraged from playing around. Not fun!
The developer seems to expect for you to suffer until you activate New Game Plus Mode and breeze through obstacles. You can choose between easy and normal difficulties. Although your character has multiple stats, the five actions daily limit discourages from raising them.
Intelligence, dexterity, fitness, and other skills represent your character stats. Masturbation, sexual knowledge, and sexual experience represent your sex stats. It felt like a huge waste to create this system only to push it aside in favor of time management nonsense.
The world has three areas. The big city, the rural suburbs, and the apartment complex in between. Exploration is also discouraged, because you may accidentally talk to an NPC that wastes one of your five daily actions.
GRAPHICS
The art is a cartoonish variation on the Japanese anime style. There are over 200 base images and 240 scenes.
Heavy censorship makes these scenes downright embarrassing to watch. And the level of detail on characters varies dramatically between scenes. Almost all women have blank faced stares, probably because most of the women have the same face just with different clothing. The artist focused on quantity over quality.
Pregnancy advances in real-time, reflecting three levels from a slight bump to a big round belly! However, not all women have a slow progression of pregnancy. Some of them immediately have giant bellies, which was strange.
The standing art in this game is often too big for the screen resolution of RPG Maker. Rather than upgrade to RPG Maker MV or downsize the stills, they're tossed in and cut off at the head, making for a very unprofessional presentation.
Stock assets are used to create the environments in this game. The hallways are reminiscent of Amor Magical Academy, and the recollection room is similar to Vera's Region Tour Diary. Thankfully there are some totally unique areas like the in-game gym, which have dumbbells, treadmills, and so much more! This developer has the capacity for great design, but he prioritized a large world instead.
VOICE ACTING AND SOUND EFFECTS (SFX)
I'm the Building Manager at Married Woman Condo has no voice acting.
You will hear atmospheric car noises when you're on the road. Door creaks signal when you enter buildings. This game has many missed opportunities for good sound design. The gym would have felt more realistic with the sounds of treadmills, but instead it's just another quiet building.
MUSIC
There are 42 audio tracks in total, but only five are ever used. All tracks are stock assets relying on digitally synthesized tunes, often overusing cymbals which creates a jarring techno beat. Many tracks seem tailored for nostalgic and emotional moments that never occur, because the game is about fucking random milfs. The musical choices are simply subpar.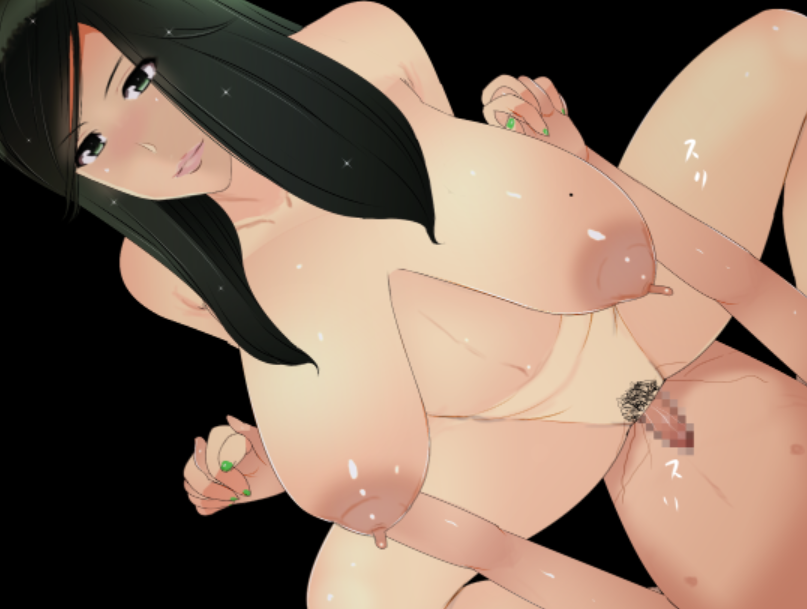 HENTAI
I'm the Building Manager at Married Woman Condo has over 240 scenes. A large amount of scenes are peeping on sex or receiving a handjob. Vaginal sex occurs in only one or two sex positions. Remember, there are 26 women! The vast majority of them only get a couple of scenes.
The primary fetish is fucking milfs. Some of these women are over 50 years old and delight in your young energetic cock. Since most of them are married, there's also elements of NTR because you're fucking a married woman.
The DLSite page lists STDs and anal sex among the featured fetishes but these are rare. The store page also names "brood parasitism" among fetishes. The term means making someone else raise your child. Safe to say, this game sounds pretty hardcore.
But in reality, it's nothing like that. Yes those fetishes occur, but the primary content of the game is handjobs and blowjobs from the bored housewives of Japan. The content is so generic, it makes sense they had to talk big on the store page.
CONCLUDING WORDS
I'm the Building Manager at Married Woman Condo is a decent adult game. There's tons of women, a lot of endings, and a variety of kinky scenarios. But the lack of an enjoyable story and the tiresome trial-and-error gameplay keep this title from being a true gem.
Download this game. If you liked this game but want younger ladies, then check out our review of One Summer Vacation.
Graphics

Gameplay

Story

Music

SFX

Hentai