Hardcore Mindbreak Hentai Game Review: Koukaku no Ai
Hentai Reviews

>

Reviews

>

Hardcore Mindbreak Hentai Game Review: Koukaku no Ai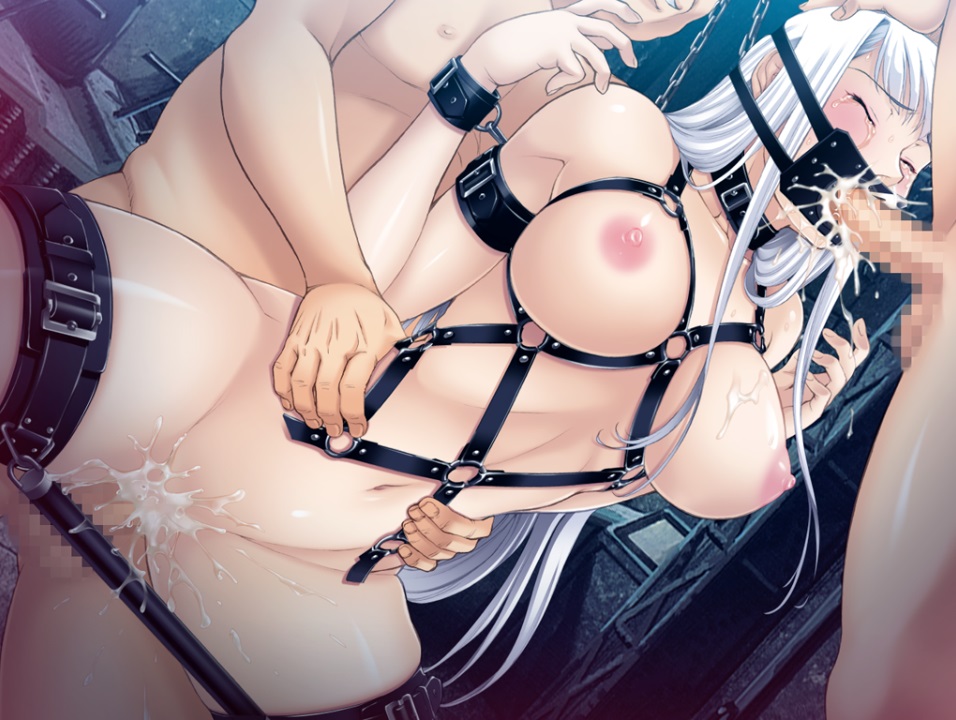 Written by Mistress Valentine, edited by Sexy and Otaku Apologist
Koukaku no Ai (eng. The Subconscious Mind Is Changed to That Of A Female Pig), a visual novel game developed by Black Lilith and published by Anime Lilith. Released on April 10, 2021. Download on DLSite for 2860JPY. For PC Windows. Partial voice acting. Censored genitals. Download the English translation patch here.
STORY
Ai is a top-secret agent with nano machines in her body that give her wolverine-like claws during combat. Because of this, she is known as one of the most dangerous women in the world. She works for an organization hunting down Sacrifice, a criminal organization, run by the mysterious Trainer X.
During a black ops mission Ai is captured by Trainer X. The plot ends here. She spends the rest of the game being turned into Trainer X's personal fucktoy. He takes her back to his office which looks like a Victorian sex parlor and has his way with Ai.
Despite the excessive porn and disappearing plot, the game goes to great length to develop the characters beyond just cum dumpsters in waiting. Multiple girls are given backstories and a real effort is made to connect these characters to one another and build a believable repute. Unfortunately, nearly all of this development takes place during the prologue which can be skipped. The Main Story is padded as hell and sometimes it feels like it takes forever to start. Once the subjugation of Ai begins, it feels like the sex goes on for too long.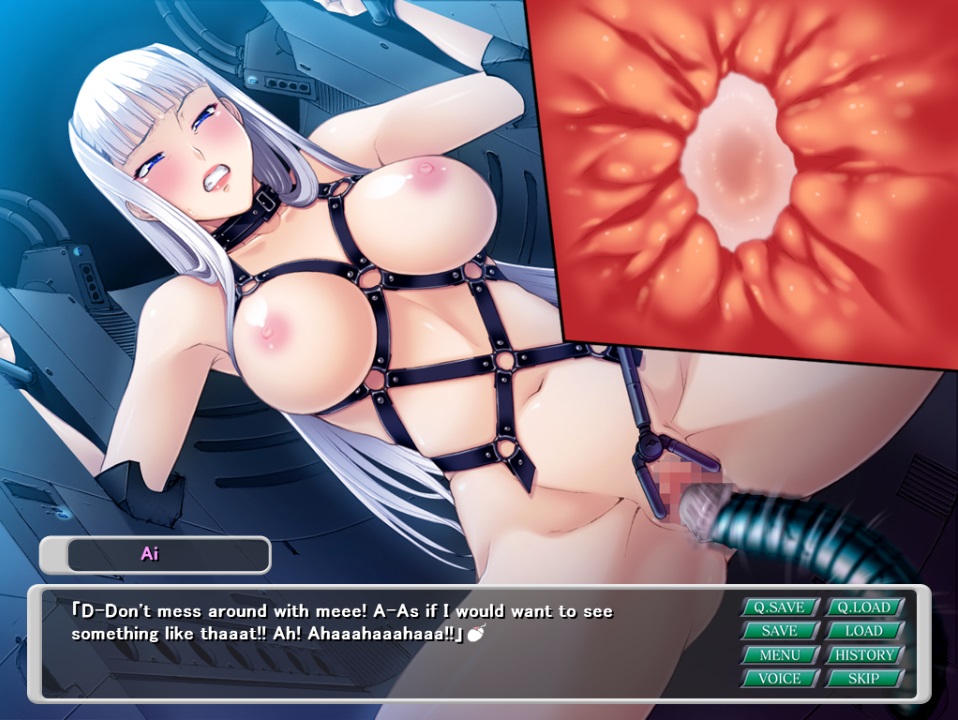 GAMEPLAY
Koukaku no Ai is a visual novel game. You click the screen to turn the page and advance the story. The game has basic visual novel functionality. There is a gallery mode for viewing unlocked CGs. You have several save slots available. The in-game menu has an option to auto-play the game, so you can concentrate on fapping. There's also an option for playing through or skipping the prologue.
GRAPHICS
The background often overshadows the characters. The warehouse Ai and her team start the game at has an equally rich interior and exterior. The color scheme is gorgeous. The number of backgrounds and the degree of attention given to each one makes it easy for scenes to pop. You can tell the developers spared no expense.
The character art is the Black Lilith standard of gorgeous. You got everything from jaw-droppingly perfect anime bodies to ball churning facial expressions. The intensity of the sex shows on the girls' entire bodies.
Most CGs remain unchanged throughout the scene but some feature one normal version and one where the girl is covered in cum. Sprites have limited to no poses and only a handful of expressions. Throughout the game they get to wear a variety of different outfits. The design for Ai is very generic. She looks like a doll. Yukari is hot as hell with massive tits constrained in a tight business suit. I wish I had a cock so I could jam it in between that cleavage. Sometimes the screen will shake or flash to compliment sound effects like explosions.
VOICE ACTING AND SOUND EFFECTS (SFX)
The game features voice acting for each of the five main girls. Mai sounds like a true slut. Ai is my favorite with her tough-as-nails, proud exterior. Watching her succumb to being treated as a living sextoy was very stimulating. Yukari and Miwako give good performances as well, but aren't given any good material to work with. Some other supporting characters are voiced as well but their contributions are minimal.
Throughout the game you can hear things like gunshots, explosions, metal clanking, thuds, electric shocks among others. Scenes utilize sound effects well but there are noticeable segments where you can spot a missed opportunity to use more.
MUSIC
The soundtrack for the game is large with a lot of variety. There are songs that are slow and creepy, as well as fast-paced and action-oriented. The title uses synthetic instruments mostly, but you can hear some original instruments in certain songs. The game's music does not always fit the events we are seeing onscreen. Sometimes the scene calls for a more intimate, slow melody but the game prefers high-octane action songs instead.
Speaking of which, the game features some awesome action music. One song in particular that plays near the beginning of the game has a strange Amazon chanting mixed in with a really cool original and synthetic instrument combo.
HENTAI
First scene is physical with punches and whips. It is not porn in any sense of the word as there is no sex, only violence. It can be extremely off-putting.
Once Ai is fully within Trainer X's control, the sex is turned up to eleven. She is clad in bondage gear and fucked six ways from Sunday. None of Ai's holes are safe. She is gangbanged until her mind breaks. In some scenes she will be sandwiched between two guys who take turns thrusting into her mouth and pussy. In other scenes Ai gives blowjobs to every member of the organization.
Ai fights back at first but the overwhelming sexual torment she is put through eventually breaks her and she turns into a cock-starved whore. The dialogue is sexy and the script spends a good amount of time vividly describing what is happening. The sex artwork is gorgeous with the same level of detail that the background CGs have. The artwork perfectly showcases the visceral nature of Ai's treatment under Trainer X's care.
CONCLUDING WORDS
This title is brimming with great visuals, hardcore sex and lewd voice over. The brainwashing and subjugation of Ai is super sexy and is sure to leave you with an empty ballsack and a flaccid cock. Highly recommended! Download Koukaku no Ai.

Graphics

Gameplay

Story

Music

SFX

Hentai