Stealth Hentai Game Review: Kurone Assassin's Mission
Hentai Reviews

>

Reviews

>

Stealth Hentai Game Review: Kurone Assassin's Mission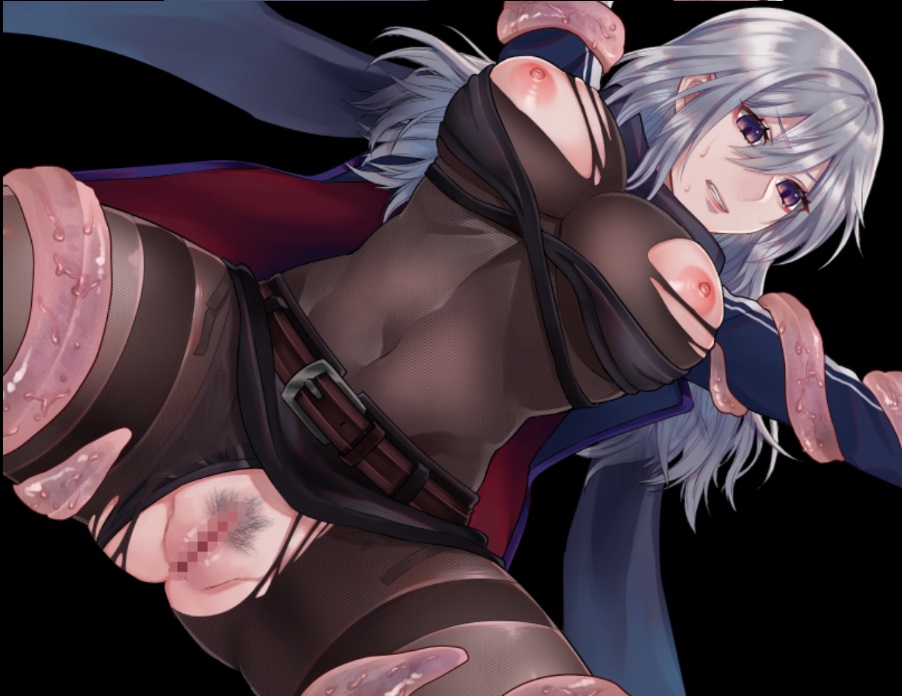 Written by Rastafoo69, edited by OtakuApologist
Kurone Assassin's Mission, a hentai RPG developed by Nikukyu. Released May 28, 2019. Download on DLSite for $4.00. For Windows PC. No voice acting. Censored genitals. Available in English and Japanese.
Bandits have killed a little girl and her entire family! It's up to the brave assassin Kurone to find and kill them all! Failure is not an option! If she fails, she'll become a human sextoy for evil bandit cock!
PROMO: When you download games through links on Hentaireviews, we make original hentai comics.
STORY
A little girl bursts into the assassins' guild begging for help! She has no money, bandits killed her family, so she begs for an assassin to hear her case. Nobody answers her call except the silver-haired Kurone. All the girl has to offer is her stuffed animal, a raggedy teddy bear. Kurone accepts this heartfelt gift and goes with the girl.
The story is very bare-bones and this review will spoil it. When you finally find the bandit leader, he admits he killed everyone in the towns he raided, even children. You kill him. The next day, the assassins' guild master says there was no little girl who came into the guild. Kurone wonders then, what caused her to kill those bandits. Maybe, she imagined the girl all along. Regardless, she's glad she dealt with the bandit threat. She says it reminds her why she became an assassin. So mysterious!
The game is about an hour on a clean playthrough, but finding all the scenes will take longer. While the plot is predictable, there's nothing wrong with a feel-good story about killing bandits. In my head, I imagine that Kurone became an assassin after she lost her family and the kid was some kind of trauma memory, but I like how things are kept vague, so the player can decide for themselves.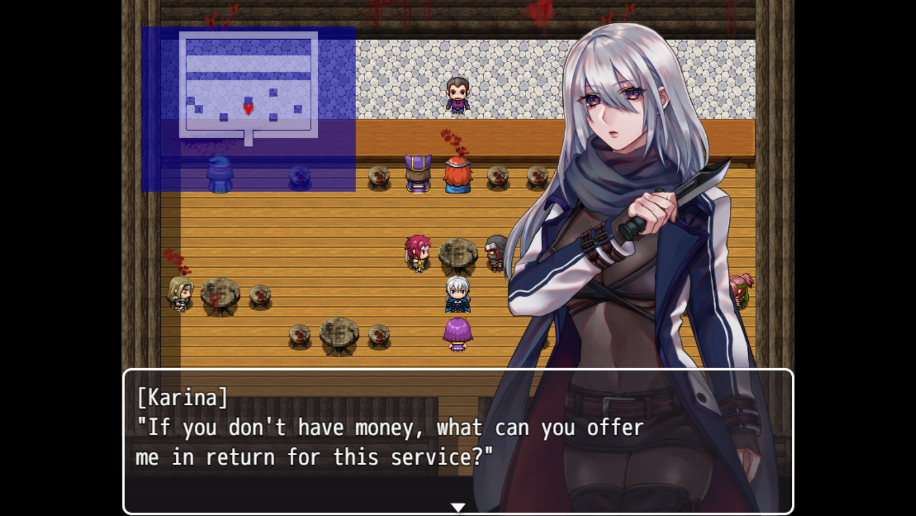 GAMEPLAY
Kurone Assassin's Mission was created in RPG Maker MV. Press ALT to skip text. Hold CTRL to open the pause menu for quick access to items without having to navigate lists. Press Z from behind an enemy to kill them.
As a stealth assassin game, line of sight is a central focus of the experience. You can instantly kill enemies by approaching them from behind. Whether you stand aside and learn enemy patterns, or rush in and try to avoid their field of view, Kurone does best when she avoids unnecessary battles and focuses more on assassinations.
You start the game at LV20 and gradually level up over time. I was LV48 when I beat the bandit boss, he was pretty easy. Assassinating an enemy means the EXP reward will be halved and you won't get items. However, the item drop rate is low, so I wouldn't worry about it.
If you don't stealth-kill your enemies, you'll risk getting grabbed. If you're grabbed, you have a small chance of escaping by struggling. More than likely, you're going to get fucked. Sex doesn't affect the ending of the story, but if you're going for a clean playthrough, you should save game often.
The dungeon has tons of duplicate treasures, but you have to search every chest in case you find a key or a gem necessary to progress. It's easy to search though, because enemies do not re-spawn after being killed.
The final boss is behind a door that can only be opened with a topaz, sapphire, emerald, and ruby. Try to search every room you can find, that way you won't have to backtrack. I can already imagine the players who missed one having a very bad time.
There are some basic puzzles as you explore the dungeon. Like when colors are used to indicate where a bounce pad will take you. Yellow takes you up, Blue takes you down, Red takes you left, and Green takes you right. It's pretty easy to figure out once you experiment with things.
Early on in the game, you'll be tasked with pushing a red stone off a cliff. There are three possible cliffs. Later in the game, there are three possible treasure chests, one of which is inaccessible due to the red stone. In other words, each player is likely to have a different experience because they'll be missing a certain item. I got the sword and armor, I wonder if the third item was even better! I wish more games did things like this to encourage replay value and make each play-through unique.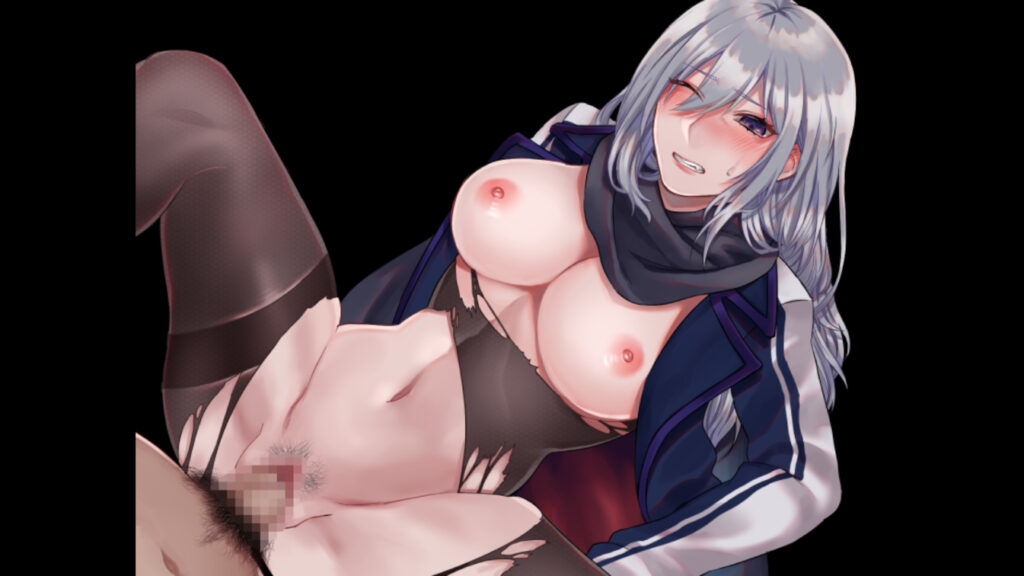 GRAPHICS
There are only 7 unique CGs, but this is plenty for a game that can be completed in only an hour. Still, what an odd number! I wish there was one bonus CG where Kurone has a loving happy ending with someone, especially since the plot is so dark. If you complete a pure virgin play-through, you won't see a single CG at all!
An underappreciated feature of RPG Maker MV is the ability to create dynamic custom pause menus. I liked how the pause menu in this game is a simple menu wheel that can be rotated to find what you're looking for. It really streamlines the process and keeps the focus on the action rather than an obtrusive item menu.
A valid complaint about this game is the heavy gray tones all throughout. I mean, the protagonist literally has gray colored hair! Although the bandit base has different levels, it's just the difference between a dirt floor or a cobblestone floor. The lack of visual variety can make the late game feel a bit tedious like you're ready for the ending. I was not left wanting more.
The actual artworks are downright gorgeous. I especially loved the gangbang scene since it's gives a full view of Kurone's nude body from the breasts to the hips. I wish there was a POV perspective scene though. Almost all the scenes are from a front view, so we never actually get a look at Kurone's toned assassin ass.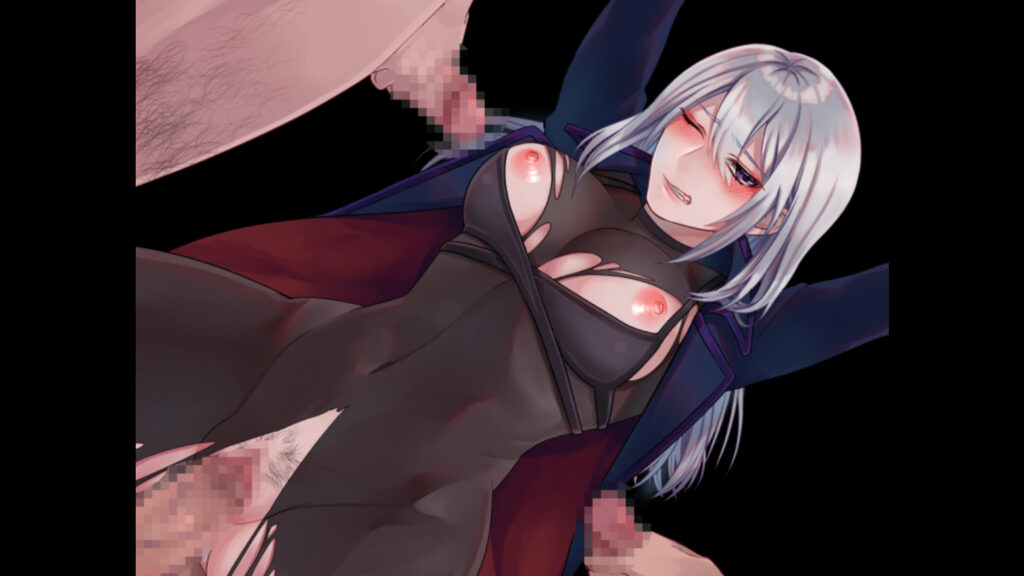 VOICE ACTING AND SOUND EFFECTS (SFX)
Kurone Assassin's Mission has no voice acting.
The sound effects are stock RPG maker assets. Since all you do is run around with a dagger, the game does lean towards being a bit repetitive on the sound front. It didn't bother me, but I wasn't impressed either. Outside of battles, the menu navigation sound effects were not fitting. Especially on the main menu, a low pitched sound effect is used when you click something, which can be confusing since usually low pitches are used for exiting out of a menu.
MUSIC
There are 9 tracks total, only one is unique and it's called Blank Memories. The rest are stock assets that usually don't fit the scenario. Like the title music, it's all soft violins that don't match the assassin aesthetic at all. However, I did like the music in the gallery room since it's a simple techno bop, that feels vaguely relaxing after an hour of killing bandits. The music is generally hit or miss. You hardly even notice though because your focus is on assassinating enemies.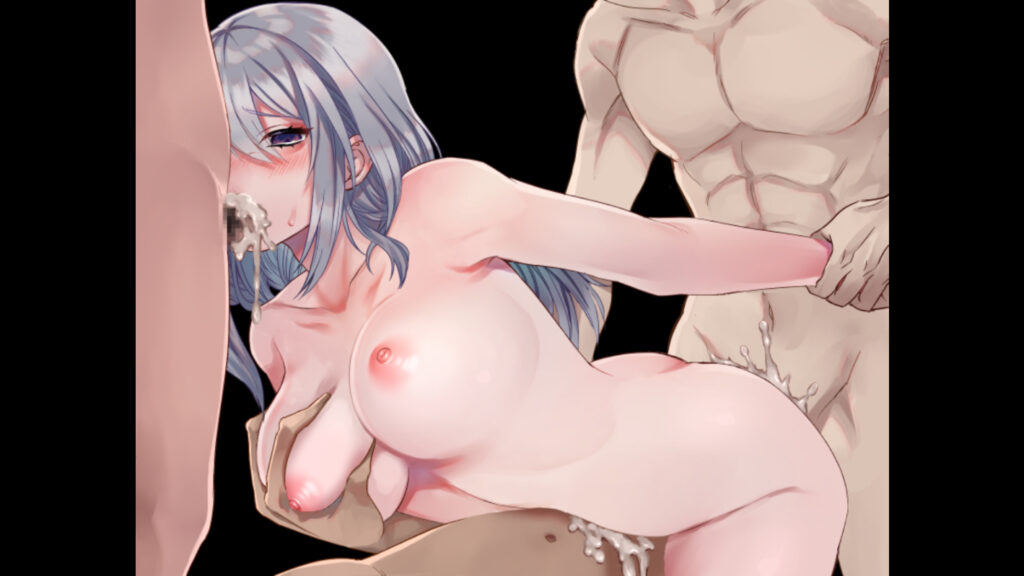 HENTAI
Sex positions range from missionary to standing sex. Sadly, there are no handjobs or titfucks. And since all scenes come from losing in battle, there are no happy bouncing cowgirl scenes. The game can be pretty dark at times.
My big complaint is that multiple scenes are prompted in battle, rather than after battle. So you could be in the middle of fighting, but then a dick is inside of Kurone a second later. It really feels jarring and unrealistic. I prefer games with clothing damage first, to make the battle sex more believable.
CONCLUDING WORDS
Kurone Assassin's Mission is a well balanced and enjoyable porn game about sneaking around a bandit base and wiping out the scoundrels! The gameplay is engaging, the setup well written, and the main character is a total babe! For only a small time investment, you can have a really satisfying experience.
Download Kurone Assassin's Mission. If you liked this game and want another short but sweet title, then check out our review of Pirate Princess Mareina.

Graphics

Gameplay

Story

Music

SFX

Hentai