MONTREAL – October 12, 2017 – Today, 18+ gaming portal Nutaku has announced the debut of the lustful role-playing gaming title Bitch Hunters on the mature platform. The downloadable PC browser title, produced by premiere adult entertainment developer HooligApps, brings a whole new level of kinkiness through compelling storylines and sexy engagements. Bitch Hunter offers turn-based online interactions, a plethora of sexual experiences, and enticing battles and conquests.
About Bitch Hunters:
Throughout this exciting comic-style gaming experience, players will have the opportunity to lead their character through insane worlds full of lust and debauchery. Players will have the opportunity to create and grow a gang of horny hunters, while building cities and wealth. With hundreds of potential storylines, players will compete with other participants in turn-based online battles while fulfilling their wildest digital fantasies. In Bitch Hunter, players can fuck a pigeon-slut, liberate a country from the dictatorship of a sex tyrant, all the while sleeping with anyone they encounter. Will you become the next Hunt King?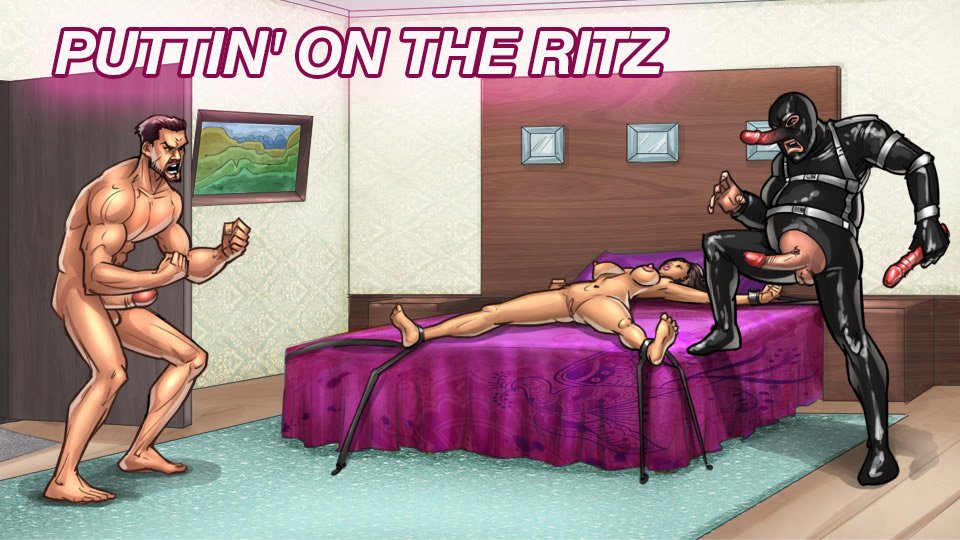 Key Features:
⦁ Unique storytelling with hundreds of uncensored adult comix
⦁ Intuitive gameplay
⦁ Сreate your sex-cell and top the leaderboards
⦁ RPG system of skills and upgrades, tons of loot and equipment
⦁ Build and level up your city
⦁ Exciting PVP bottles
About Nutaku
Nutaku.net is an online gaming portal featuring 18+ games from around the world. Created in 2014, the site debuted by distributing Japanese browser games and now includes a vibrant community, weekly contests, and seasonal game deals. Boasting over 25 million visitors per month, Nutaku is the largest English website in the world dedicated to 18+ games. In addition, Nutaku recently launched Kimochi Red Light, a non-profit crowdfunding platform exclusively dedicated to 18+ games where developers get to keep 100% of the campaign money raised outside of payment processing fees. For more information, please visit: www.Nutaku.net and https://www.kimochi.co/
About HooligApps
HooligApps is a premier developer and publisher of adult entertainment games. After establishing the company in 2012, we became one of the most popular makers of quality adult browser games. By focusing on creating well-designed, highly enjoyable entertainment experiences our portfolio includes more than half a dozen hit projects available on the international market with several more games in development.