Nutaku Enters eSports with Lewd Gaming Championship
Hentai Reviews

>

News

>

Nutaku Enters eSports with Lewd Gaming Championship
Written by Flamecaster, edited by Otaku Apologist
With the rising popularity of esports, Nutaku has created a gaming tournament dedicated solely for eroge, starting with players taking on one of their titles – finally making that most solitary of pursuits a competitive one.
Players will be tasked with playing Nutaku's "Tits 'n' Tanks", an arcade-style title where players control tanks and must destroy those on the enemy team on a 3D battlefield; 64 contestants will be fighting for a $25,000 prize pool – sponsored by YouPorn, winners will also be awarded a yearly membership to the website.
While the game is exclusively an Android title, it was already confirmed by Nutaku on Twitter that contestants are allowed to use emulators to attend the tournament.
"Tits 'n' Tanks" is a free-to-play, tank-centric action game, differentiated from its competitors through lewdness and a much more arcade-style approach to its gameplay. Players are asked to pick from one of four different factions inspired by the German, Russian, and US military. Each faction comes with its own cast of soldiers and unique tanks. After choosing, players have to outfit their tanks with a crew of soldiers who not only look different, but also have access to unique active and passive skills. The game is played in real time, with the player controlling their tank on a three-dimensional battlefield fighting against other players. In the campaign mode, the player fights against AI bots.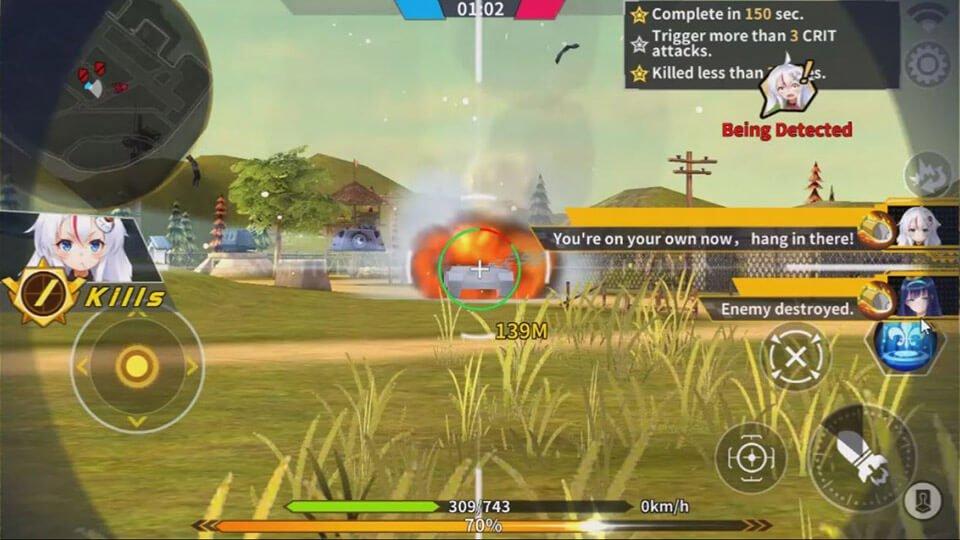 The campaign mode contains an original storyline told through cutscenes. The game takes place in an alternate reality and has the protagonist attend a military academy. He does battle in hyper-realistic VR simulations. You have a sense of progress, as tanks and characters can be upgraded. Additionally, you can give your crew members gifts and care in a special interaction menu. When the girls become more attached to the player, new pornographic are unlocked scenes in the game's gallery mode. "Tits 'n' Tanks" main method of monetization is the "girl lottery" gacha system.
You can find out more at the Lewd Gaming website. If you'd like to try out "Tits 'n' Tanks", download the app at Nutaku.