Yuri Hentai Game Review: Love Witches
Hentai Reviews

>

Reviews

>

Yuri Hentai Game Review: Love Witches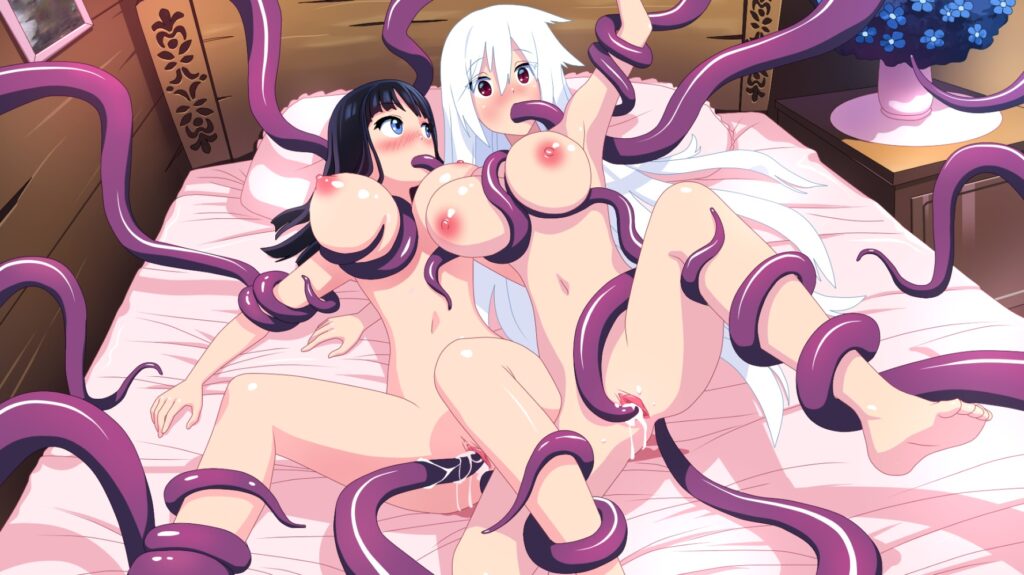 Written by Otaku Apologist
Love Witches, a yuri hentai visual novel developed by Cheerful Gamer. Published on Nutaku's digital store in May 15th, 2018. Available for download on Nutaku for $5.00. Available for PC Windows and Linux operating systems. No voice acting. Uncensored genitals.
This game should not be sold. It's completely unfinished. It doesn't have a user interface. It loops weirdly once you finish it. When you click the screen, the text is instantly there. Character sprites appear and disappear. These guys don't even know the basics of Renpy coding. If you want to learn Renpy, my associate Kia Azad who contributes 3D porn content for Otakusexart.com made a tutorial.
I'm keeping this review brief, because this game is an absolute waste of time.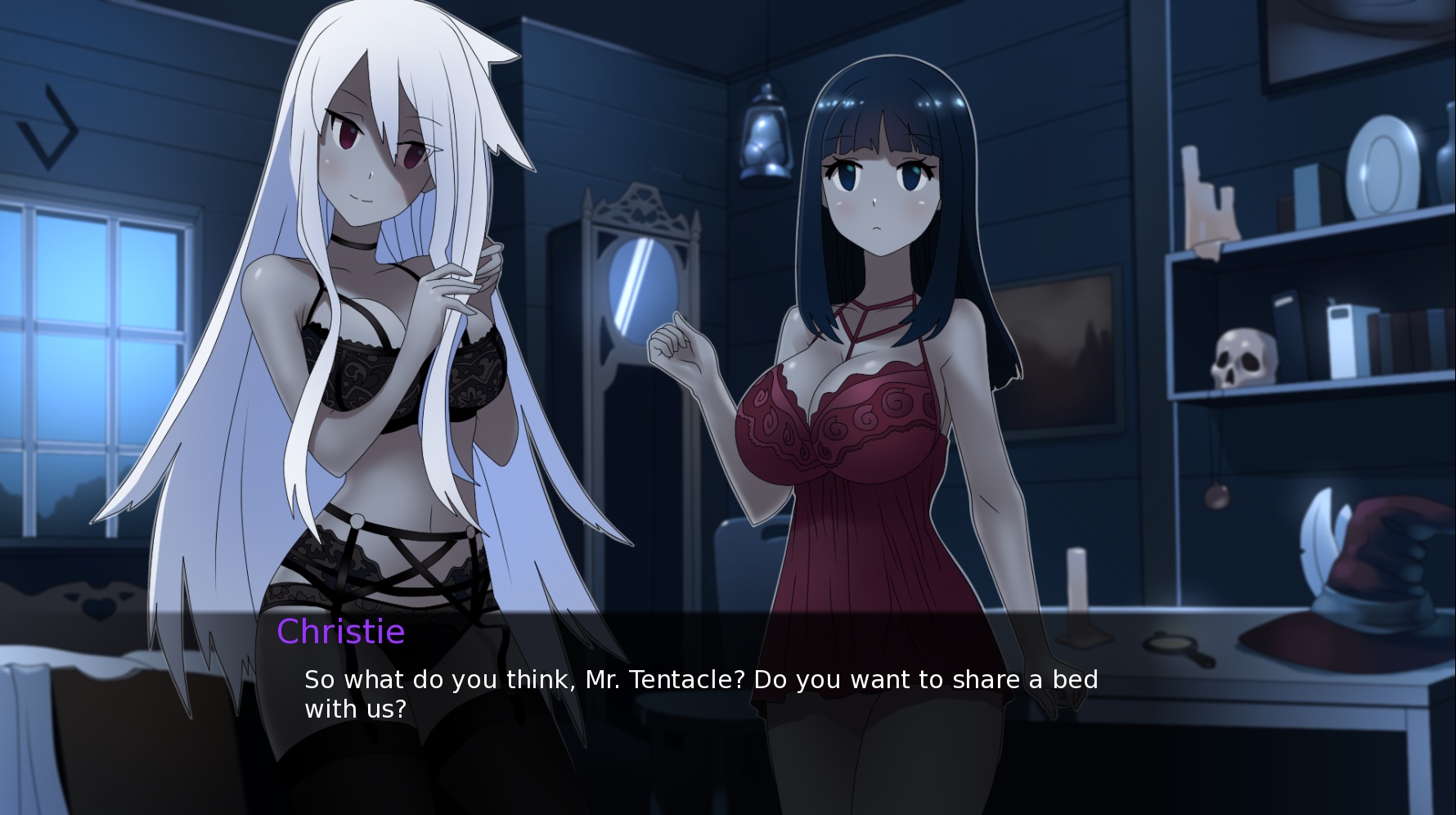 STORY
Dean is a tentacle monster wandering through a magical forest. He finds two sexy witches and approaches them. They take him into their house as their pet. There's ecchi shenanigans that quickly escalates into full-blown fucking. Before that, you have to sit through contrived emotional dialog that explains the backstories of the witches. They were very, very persecuted. The rest of the game is a CG montage with basic sex dialog and cosplay.
The writing is edited fine and doesn't suffer from egregious grammatical errors. It's just a really dumb story.
GAMEPLAY
Love Witches barely qualifies as a visual novel. You click the screen to "turn the pages". The text jumps on screen instantly. There is no option to save your progress, no save slots. The game has no user interface at all. You get a few choices during the game that determine which of the sex scenes and the three endings you'll get.
GRAPHICS
The sprites for the witches have relatively erotic outfits. That's the only positive thing I can say about this. The backgrounds suffer from extremely simple coloring, and sometimes lack of detail, it's an embarrassment. The imagery is basic anime style, with some weird body proportions that may still hit the spot for some people, but even those people can admit that it looks cheap. This would not be a problem if the rest of the game was competent.
MUSIC
The game has two songs. Most of the time, you're hearing this chill drum beat with some keyboard on top that sounds like elevator music, or the waiting line music to some customer service hotline. It's a whimsical song that doesn't give a fuck.
SOUND EFFECTS AND VOICE ACTING (SFX)
Love Witches has no voice acting. The game has very, very few sound effects. The only sound I can recall was the "splashing of water" that occurred at the start of the game. The witches were bathing in a river. It sounded like somebody rustling their bedsheets against a microphone.
HENTAI
The game has like three sex scenes, which all take place at the very end. There's pussy licking, scissoring, and consensual tentacle sex. The game is advertised to contain over 15 scenes. The imagery is passable, but the lack of voice acting, mediocre music, and the other aforementioned issues will eat away at your pleasure. There's a reason no competent visual novel developers make instant text the default setting; it makes the game feel like the events are not taking place in real-time. It breaks immersion.
CONCLUDING WORDS
Love Witches should not be sold. I'm surprised that Nutaku let this slip through the cracks of quality assurance. If your dick is hungry for actual high-quality hentai games, visit my store for product suggestions, including the free sex slave simulator Princess Trainer.
Graphics

Gameplay

Story

Music

SFX

Hentai