3D Porn Cartoon: She-Link and Ganon
Hentai Reviews

>

Reviews

>

3D Porn Cartoon: She-Link and Ganon
Written by Mistress Valentine, edited by Otaku Apologist
She-Link and Ganon, a 3D porn cartoon made by Secazz. Released in 2017. Runtime 2 minutes. English subtitles available. Partial voice acting. Uncensored genitals.
STORY
Link becomes the newest heroine of the acclaimed Legend of Zelda franchise! He wakes up to discover his body has gone through a sex change! His dick is gone, replaced by a ripe, virgin pussy. He also has two soft, bouncy boobs wobbling around on his chest. Midna tells him that the potion he drank not only transformed him into a woman, but made him immobile. As Midna teases Link over his new body, Ganon enters the room intent on plunging his hard fat cock in Link's pussy. The rest of the episode is pure pussy pounding action!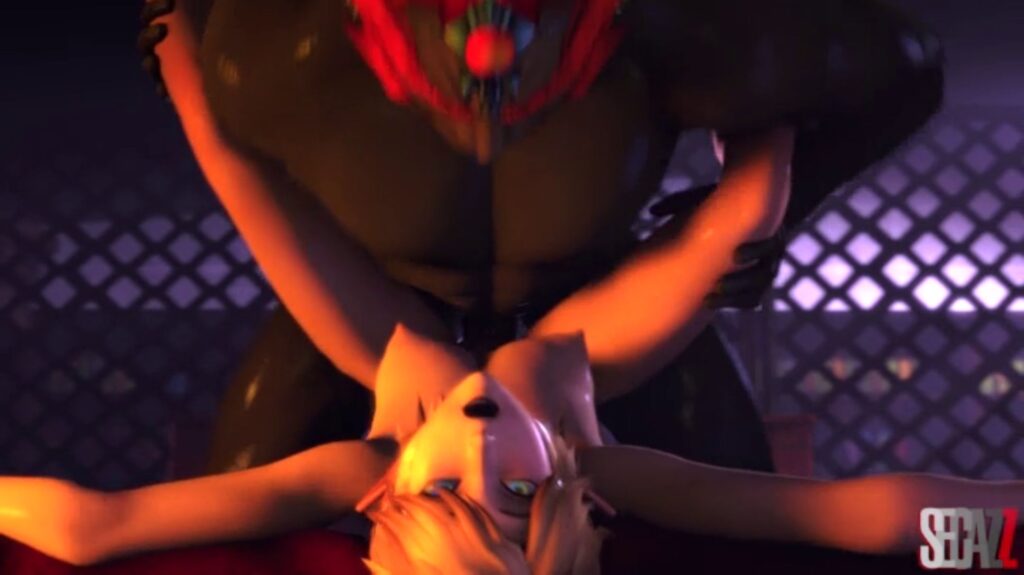 ANIMATION
The animation is just great. The frame rate and render quality is okay. The episode isn't made to be viewed in high-definition or 4K definition.
The camera work is great with a first person view setting the mood and Link's reveal as a woman. The camera then settles into a casual third person perspective that shows Link getting screwed. There is a great shot of Ganon's ass as he plunges balls deep into him. Link looks like his entire body is one big lump of jello in some shots with his arms wobbling as much his plump, gravity-defying breasts.
The color scheme is good with a night-time feel to it. The room is bright with plenty of contrasting colours.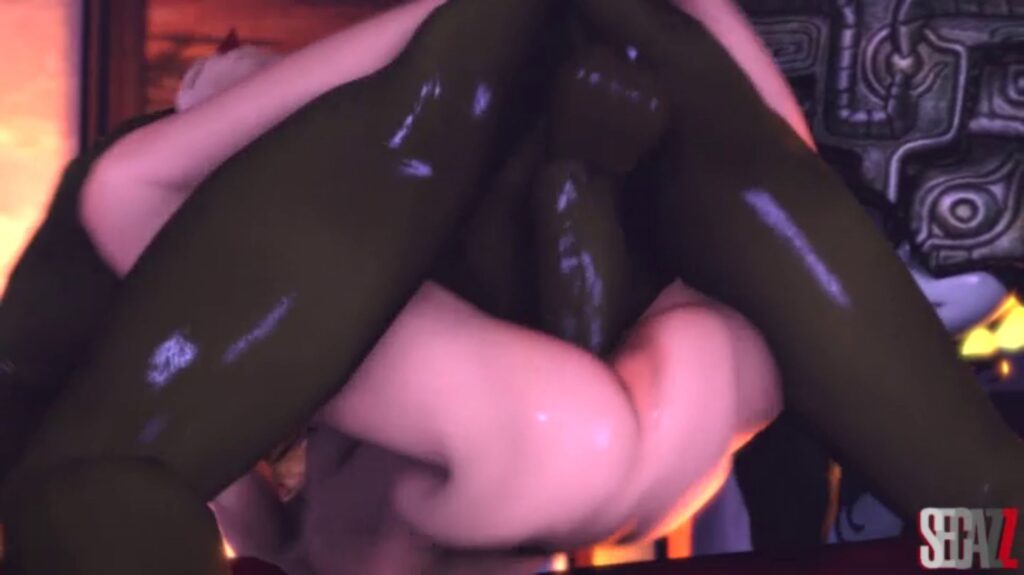 VOICE ACTING AND SOUND EFFECTS (SFX)
All the characters have voices. Link and Ganon only grunt and moan but Midna speaks in a strange language. Thankfully there are subtitles.
Link and Ganon sound equally hot. Ganon's thrusts and groans as he plows Link's virgin hole speed up with his thrusts. He feels like a mindless barbarian enjoying the spoils of war. Link's reluctant sexual pleasure quickly turns into slutty acceptance as he learns how good women have it in the bed. The voice actress sounds cute and innocent. Midna's actress delivers her lines with a sexually enticing manner. A job well done!
The sound effects are limited. There are not a lot of opportunities for audio. Ganon's cock slapping Link's stomach and pussy can be heard before he enters into him. The rest of the sound effects are of him pumping his penis into Link's snatch.
MUSIC
The episode contains no music.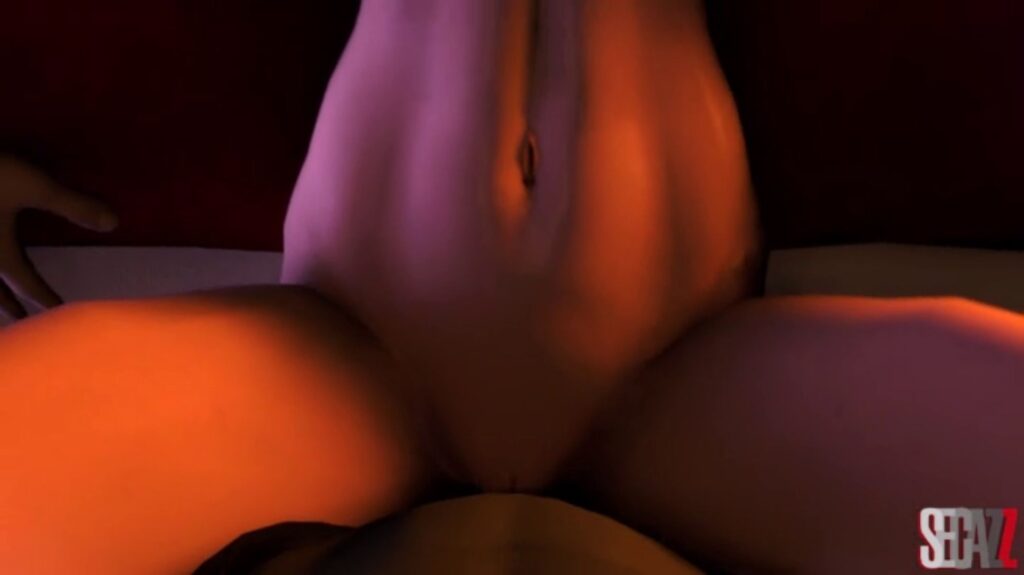 HENTAI
The sex is short and sweet. The set up is taken care of as quickly as possible to make room for fucking. The sexual positions are limited with Link spending the entire episode on his back. Ganon thrusts into his enemy's pussy harder and faster. Link's growing disgust quickly turns to pleasure as he feels Ganon's cock invading his womb. His breasts look like jello mounds wobbling all over the place. After he accepts his role as Ganon's sex slave, Link's lewd expressions adds another layer of sex appeal to the gender bender porn fantasy. It is tremendously satisfying seeing Zelda in the background rubbing her pussy while she watches Link getting fucked.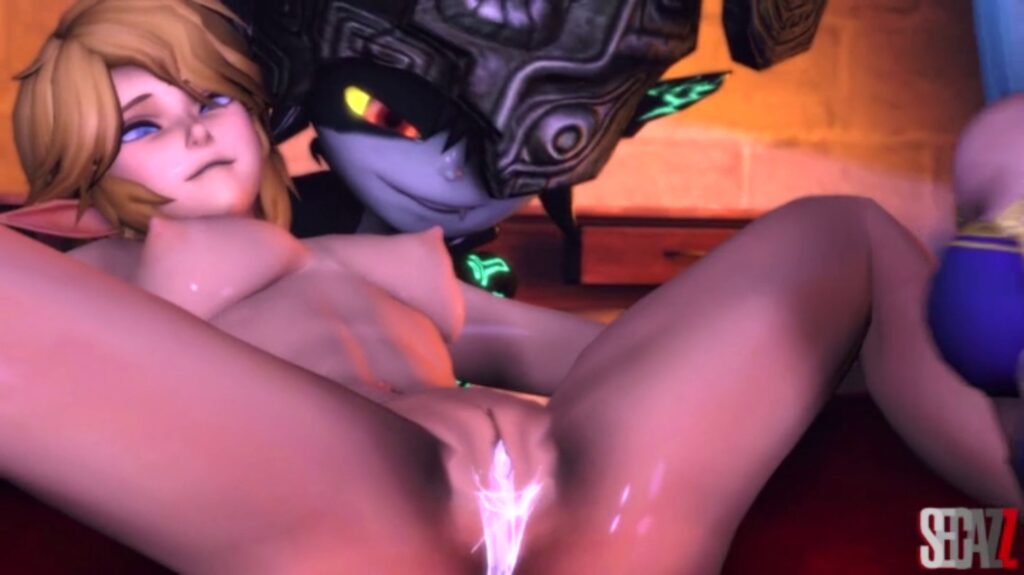 CONCLUDING WORDS
She-Link and Ganon is a short but sexy little porn video. It features a deliciously lewd fantasy that is expertly brought to life. The voice acting and audio is great, only the lack of music is a bummer. The animation is of decent quality. Consider supporting the creator and helping them make these episodes longer, louder and lewder.
You can watch this video on several shady streaming sites, including PornHub.com.

Story

Music

Animation

Hentai

SFX