3D Porn Cartoon Review: Vicious Fantasy 2 Lulu
Hentai Reviews

>

Reviews

>

3D Porn Cartoon Review: Vicious Fantasy 2 Lulu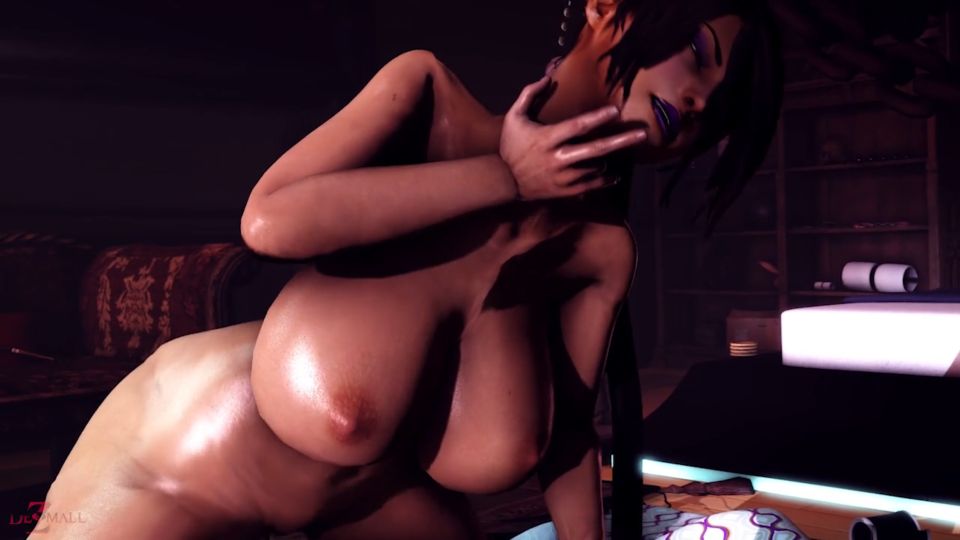 Written by Mistress Valentine, edited by Otaku Apologist
Vicious Fantasy 2: Lulu, a 3D porn cartoon by Dezmall. Released June 28, 2020. Runtime 15 minutes. Full voice acting. Uncensored genitals.
Fetishes: Babe, Big Ass, Big Tits, Cartoon, Double Penetration, Female Orgasm, HD Porn, Parody, Rough Sex.
STORY
Lulu, from the Final Fantasy franchise is your obsessed, overprotective den mother. She wastes no time binding a magical cock ring to your dick so that only she will have access to it. Lulu is very sexually frustrated and pursues your dick with ruthless aggression.
After cumming, you risk an escape attempt which fails miserably. As punishment, Lulu performs a thiccening spell to make her body deliciously plump. She vows to make you cum over and over again. Thankfully a brief distraction allows you to regain the upper hand and your status as an alpha male. You celebrate by fucking Lulu's pussy good and hard. Call the Oscar committee!
ANIMATION
The animation quality in Vicious Fantasy 2 is enjoyable. The frame rate is okay with no clipping. The characters' movements are realistic. The setting is a simple room with most of its detail obscured by either shadows or Lulu's sexy flesh. The episode is darkly lit which adds a layer of intimacy and seriousness to the situation. Lulu's yandere-like behavior is demonstrated with close-ups of her gleaming, lustful eyes. You also get a good view of her plump, thick ass, and her sexy boobs. Lulu's breasts are an ocean of vulgar cleavage shots.
The episode is shown in the first-person perspective with you taking on the role of Lulu's object of desire. Your 3D male body looks small. Your dick is tiny and pathetic but has somehow hypnotized Lulu into having sex with you. The episode also features excellent jiggle physics with Lulu's magically enhanced thick thighs swaying along with her already springy boobs. Her hair waves about as she rides dick.
VOICE ACTING AND SOUND EFFECTS (SFX)
VoiceLikeCandy provides the vocals for Lulu. She is marvelous as an aggressive sexual partner who wants nothing more than to please you. Her voice is sexy to listen to and the dialogue makes the experience even more enjoyable. VoiceLikeCandy is a veteran in the NSFW voice acting community and it's always a pleasure hearing her moan.
The episode is littered with a variety of sound effects that add more realism to the world we're watching. Throughout the animation you hear magic spells being cast, pussy squelching noises, Lulu's cunt juices squirting all over the place and fabric tearing apart as the lady's pussy stretches and expands around the cock.
MUSIC
Most of the music in Vicious Fantasy 2 is related to the background with the focus being on listening to VoiceLikeCandy making you cum with her voice. The songs used in the cartoon are all soft and intimate. They go unnoticed while the scene takes place.
HENTAI
Vicious Fantasy 2 isn't afraid to be dirty. At the start of the episode Lulu wraps a magical cock ring around your thick dick ring. She gives you a wet, slobbering blowjob before magicking away her clothing. You try to resist but that phat Final Fantasy pussy is too tempting to fight back. The amazingly dynamic camera shows you everything once you get to that part.
You fuck Lulu senseless while she suffocates you with her enormous titties. Lulu doesn't give you any time to relax. She bounces around on your dick until you cum inside her before starting all over again. You end the episode by finally taking the lead, jumping on top of her balls deep, and fuck her into submission.
The sex in Vicious Fantasy 2 is wild and sloppy. While there's nothing too special going on, it's a good fap. Lulu is a popular waifu, frequently seen in porn videos. Her milfy snatch getting smashed is always a pleasure to see.
CONCLUDING WORDS
Vicious Fantasy 2 is a delightfully welcomed addition to Dezmall's library of sexy 3D videos. The first person view can be a drag, but the angles are delicious and you eventually see the whole body of the girl. The high production values of the episode makes busting a nut easy.
You can watch this 3D porn animation at Newgrounds.com. Also check out our review of the free adult business manager, Cunt Empire.
Animation

Story

Music

SFX

Hentai