Corruption Hentai Game Review: Kamishiro Itsuki's Election
Hentai Reviews

>

Reviews

>

Corruption Hentai Game Review: Kamishiro Itsuki's Election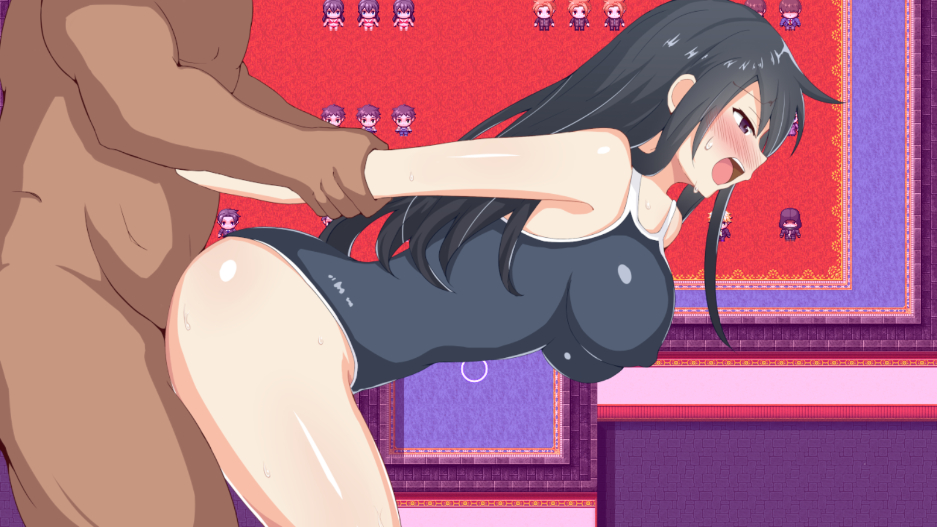 Written by Rastafoo69, edited by Otaku Apologist and Mistress Valentine
Kamishiro Itsuki's Election, a corruption hentai game developed by Sunantenna. Released December 24, 2020. Download on DLSite for $10.00. For Windows PC. No voice acting. Censored genitals. Free demo available.
Your grandfather was framed and tossed into prison! The only way to exonerate him is to win the upcoming election. But beware! There are plenty of horny men standing between you and your goal!
PROMO: When you download games through links on Hentaireviews, you help produce original hentai media.
New to Japanese eroge? Read our guide how to download DLSite games.
STORY
Itsuki Kamishiro is a model student. Although her parents are away on business, she's mature enough to be left on her own. She's class president, has top grades, and is well respected by her peers. Most importantly, she's the grand-daughter of the current mayor!
Life is perfect until one day, the mayor is arrested on charges of embezzlement! The true culprit is deputy mayor Genji Gotoda! He plans to use the stolen funds to win the coming election and use the position of mayor to cover his tracks! The only person that can stop him is Itsuki!
The game has one good ending and numerous bad endings. The bad endings include becoming Genji's sex slave, getting kidnapped by your fat stalker Nobuo, and being captured by the criminal drug dealers you were spying on.
The focus of the game is raising your approval stat. You do this by helping people all around town, as a real mayor should. Actions include helping a boy ask out his crush, giving bread to a hungry girl, cleaning up trash, finding a lost wallet, giving the wallet to a man with a hangover, helping police find drug smugglers, and giving a doll to a little girl. Some tasks can be repeated like helping at the warehouse, killing mice in the shop, also going on lessons with a dance teacher.
Itsuki also has a "reason" stat that declines over time. The stresses of the election make her more irrational, until she begins acting lewd and even has sex with strangers! Stressors include looking at Gotoda's advertisements and realizing you don't have the budget or time to compete. Feel free to keep your reason stat high, since a virgin clear is possible.
To achieve the good ending of the game, you must gain an approval rating of 100%. Otherwise, Gotoda will bribe people into voting for him and he will win the election.
Discover more sizzling hot corruption games we have reviewed over the years!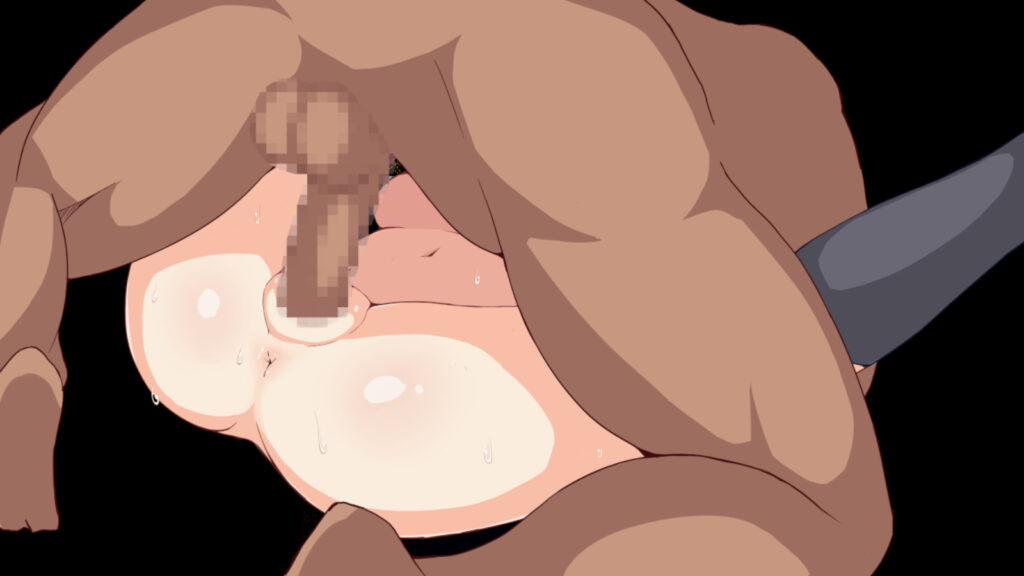 GAMEPLAY
Kamishiro Itsuki's Election was created in RPG Maker MV. Use the arrow keys to move. There is no text log or text skip. Right click to hide text boxes.
Although the premise of the game is an upcoming election, there is no timer restricting your actions. Feel free to explore the world at your own pace.
Sleep in your bed to start a new day and refresh the available events. Use the clock in your room to swap between night and day. Talk to the fortune teller to learn how many events are left in each region of the game. Lower your reason stat as much as possible if you're shooting for a lewd play-through.
The vast majority of the game is straight-forward and self-explanatory, but there are three puzzles that were simply absurd. First, the dance challenge where you need to memorize 16 moves. Second, the "find the difference" puzzle that is borderline impossible to complete without finding the answer online. Third, the coin mini game at the bar, which is also difficult or impossible to complete without pre-existing knowledge of the game. At all three of these points, it's easy to get stumped and fail the puzzle. If not for these three moments, the game would be a perfectly smooth experience.
GRAPHICS
The art in this game is simply phenomenal. Itsuki has three possible outfits, and various states of undress during sex scenes. In fact, one scene has her strip off her clothing piece by piece. Seeing my waifu in her bra and panties was a dream come true!
There are 32 scenarios but under 32 CGs due to the occasional repeat. However, repeat CGs are extremely rare and usually paired with new dialogue indicating Itsuki has gotten further corrupted, like when she begs Gotoda to fuck her.
I love how every scene has a unique camera angle and perspective. One scene is a side view of standing sex while another is a back view of the mating press position. Two of the best scenes are the aerial view of Itsuki's massage and the split view when she's stuck in a wall.
Although the game takes place in a single town, it's actually surprisingly detailed. There are 8 accessible regions. These include the school, the shopping street, the red-light district, downtown, and so much more! After leaving the player home, simply walk to the location of your choosing on the map, and explore the area for new and unique opportunities.
One of my favorite regions in the game is the sewer system where the drug dealing takes place. After they sense an intruder, you'll have only 30 seconds to run out of that underground labyrinth. It's a high stakes situation where your heart will be racing a mile a minute, just like Itsuki's!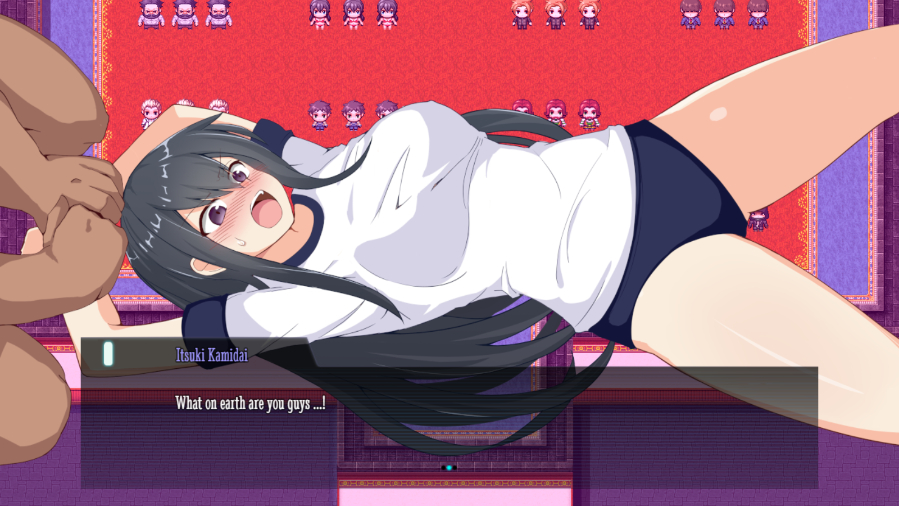 VOICE ACTING AND SOUND EFFECTS (SFX)
Kamishiro Itsuki's Election has no voice acting.
Due to the exploration focus, the vast majority of sound effects are digital chimes, which play when you've found something unusual or significant. Where the sound design really shines is in the sex scenes. When a dick is slamming into Itsuki's pussy, you can hear the sound of it going in and out, plunging through her insides and then being pulled with a wet and slippery 'pat'. And although she has no unique voice acting, she does have tons of moaning sound effects that are super hot! These effects are not simply dropped in. Rather, we can hear the whimpers and squeals of pleasure in sync with the action on screen.
Itsuki yelps loudly in great pleasure when her pussy is finally penetrated after long anticipation. The developer did not half-ass this, he put a lot of thought into every scene! Check the readme files if you don't believe me! Instead of using stock assets, he tracked down quality music from sources like Wingless Seraph.
MUSIC
There are 51 tracks total. Some are stock tracks while others are licensed music. The main menu music is simple woodwinds while the sex track is bass guitar mixed with violin. Each track is better than the last. But do you want to know the best sound design choice this author made? Creating no sound at all. When the election finally occurs, you hear plenty of triumphant music as the votes are being tallied. Then, when the final results are being counted, the music cuts to complete silence. I was holding my breath in anticipation.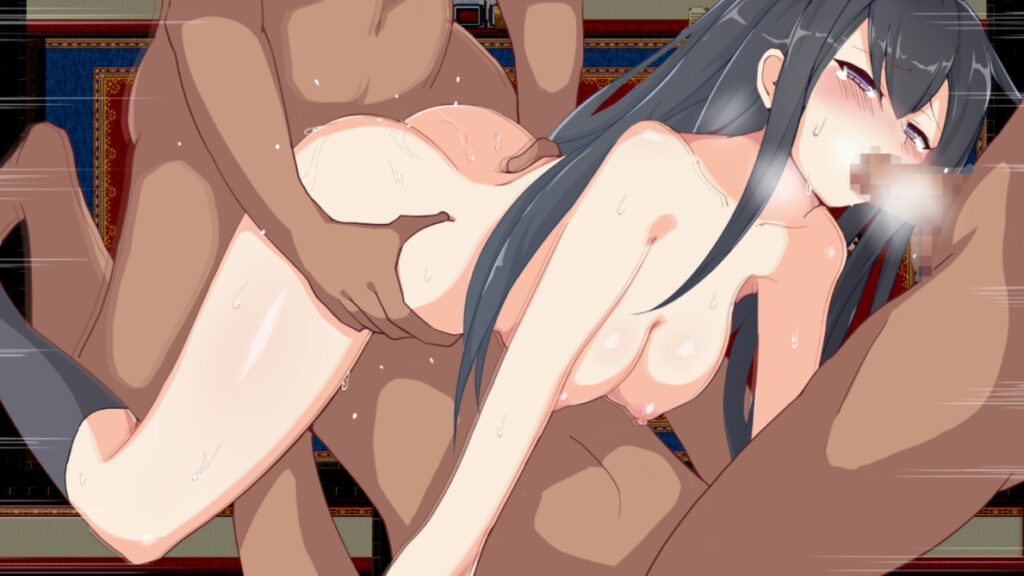 HENTAI
There are 32 erotic scenarios in total. Most of the sex occurs in the late-game, since the primary focus of the game is on corruption starting with skirt flips and short gropings. I love how Itsuki's sex stats are recorded in the pause menu, it's the perfect way to track her progress into sluthood.
All H-scenes unlock after beating the game, so I highly recommend shooting for a virgin play-through. Especially because many sex scenes lead to a bad ending. Like when Nobuo the psychotic stalker impregnates a captive Itsuki. If you love dark endings like that, this game is sure to keep you pleased.
The game really heats up when you're offered a job at the brothel. If you agree, the owner will help you win the election! Obviously you can beat the game without doing this, but still, it's incredibly hot. It's erotic scenarios like these that have kept me coming back to the game countless times after beating it.
The best scenes in the game are unlocked by losing the election to Gotoda. This unlocks the bad ending which is displayed via three scenes occurring over a number of days. He basically threatens to destroy the town unless you fuck him, so Itsuki has no choice but to make that sacrifice. That doggystyle deflowering scene was fucking art. The moaning and variation images made me cum countless times. And seeing her return to him day after day for more was super erotic. At first she's reluctant, but over time, she learns to submit to his cock. This ending culminates in a glorious mating press scene featuring rapid image swaps as Gotoda pistons his cock in and out of Itsuki's pussy. She was the top student and class president, but now she's nothing more than a cum bucket for Gotoda's middle-aged cock!
The visuals are incredible, the sex positions are varied, and the setups are incredibly well written. This game ranks among the best corruption titles we have ever reviewed.
CONCLUDING WORDS
Kamishiro Itsuki's Election is an awesome game with fantastic writing and gorgeous visuals. The sound design is near flawless and the sex scenes are sure to make even the most veteran adult gamer cum buckets. If you love well crafted corruption titles, this is the ultimate game for you.
I highly recommend you download Kamishiro Itsuki's Election. If you liked this game, but want a dark skinned protagonist, then check out our review of Agent Leona!

Graphics

Gameplay

Story

Music

SFX

Hentai