Minecraft – A Wholesome Game With a Lewd Side
Hentai Reviews

>

Rants

>

Minecraft – A Wholesome Game With a Lewd Side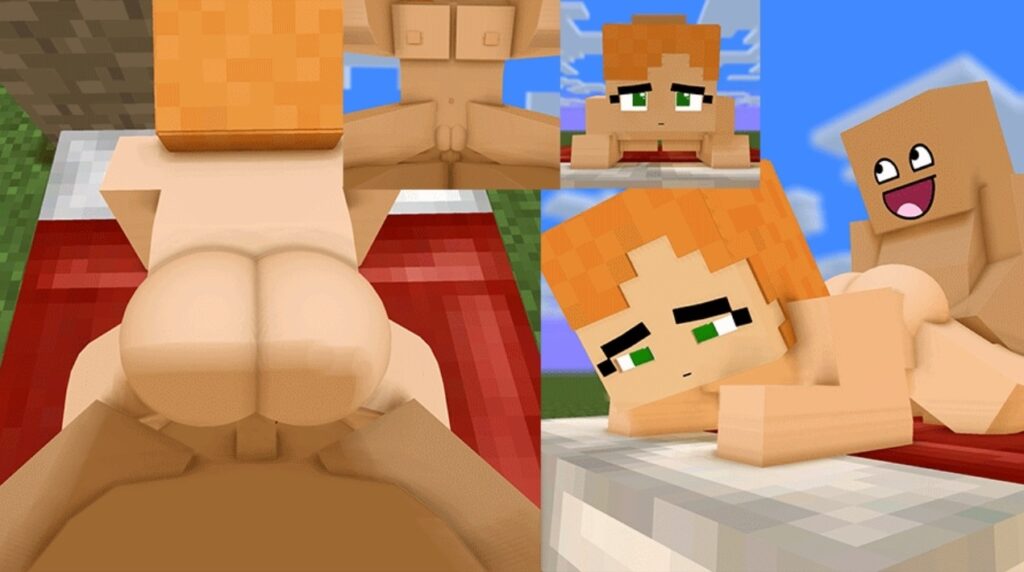 Minecraft has become a phenomenon in our culture and is the fourth most played game worldwide. But why is it so popular? First off, it is randomly generated, meaning that each time a world is made, the terrain is completely different, and the mobs are as well. It's a massive game with loads to do within it. Some like the explorative part of it, some enjoy making a beautiful building, while others love the constant updates that come with the game. There are loads more reasons why it's as big as it is. After becoming mainstream, it has caught the attention of adult entertainers!
Animated pornography is everywhere
Although Minecraft is a wholesome video game with loads of flowers and bees and gorgeous views, human nature is extremely sexual. Breeding is a huge part of the game in general, so it was just a matter of time before hentai artists took notice of this world. Once they did, they did not stop with creating the most mind-boggling pornography based in the Minecraft world. On the surface, it may seem like there's nothing to animate, but the talented artists have made breathtaking animations of the characters in different scenarios. Creepers might look bland, but with smooth animations and updated graphics, they look phenomenal when doing the deed. Who could they be doing it with, though? Literally anyone, Alex, Steve, Endermen, Zombies, Spiders, the Witcher, and anything else you could imagine. Words cannot describe the sheer amount of content available, so it's best to take a look yourself. Scrolling through the many pages of Minecraft hentai, you will find content that you'd never, ever even imagine.
Being open allows for creativity
The game has somewhat of a story, but it started without one. Yes, the goal is to kill the Ender Dragon, but there is no immediate danger of him doing anything, nor does the game end once he's dealt with it. This has been a focal point amongst animated porn creators. With great characters and a plain canvas, they do wonders while making Minecraft pornos. The story could be sweet with Steve and Alex and the regular sex positions, but it could also be way nastier. Due to it being animated, the models can do things normal humans cannot. It's insanely arousing seeing Alex get gangbanged by all of the hostile mobs in a nasty orgy in the back of a cave. Or a witch being tied down and used during a village raid. To get the full scope of all the categories, it's best to take a peek yourself. Going to a site like Minecraft porn, you can find anything from missionary and doggy to BDSM, blowbangs, orgies, furries, and many more. It's a sight to behold.
What the future holds
A game like Minecraft, with its endless updates, shows no signs of slowing down. This is great news for animated pornography connoisseurs because there will always be something new to view. Once the glowing squids were added, the Hentai community jumped on the bandwagon and made loads of the classic tentacle porn. With the recent cave update, who knows what talented creators have lurked in the depths of those holes? Since Minecraft supports mods, maybe we will see an interactive porn server made in the future.