Prostitution Hentai Game Review: Embarrassed Girl's Debt Repayment
Hentai Reviews

>

Reviews

>

Prostitution Hentai Game Review: Embarrassed Girl's Debt Repayment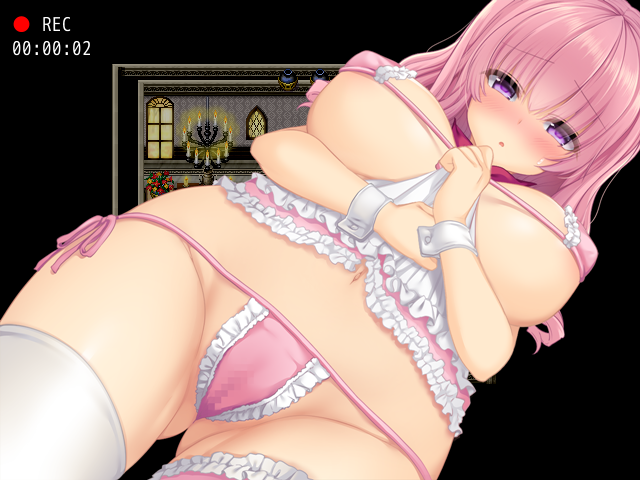 Written by Rastafoo69, edited by Otaku Apologist
Embarrassed Girl's Debt Repayment, a hentai game developed by circle MoonGlow. Released July 30, 2019. Download on DLSite.com for $13.00. For PC Windows. No voice acting. Censored genitals.
Kororu was the heir of the Cavendish family before she was kidnapped and forced into prostitution. To pay off her family's debtors, she will sell her body. A long line of men are ready to fuck her for pay all night long!
Read our guide how to download DLSite games.
STORY
Before she became a common whore, Kororu was the virgin daughter of a nobleman. In order to pay off her debts, she'll have to fuck any man who asks! Even crazier, her sexytimes get recorded on video for other men to watch!
The story is super linear, and you cannot freely roam the world until you lose your virginity. Even after you gain more freedom, you can only choose the order in which you'll complete the sex scenes. Once you've seen them all, Kororu is able to leave and the game ends. Of course, she loves sex and continues to live as a whore, which was beyond predictable.
Special scenarios in this game were totally hot but I wish they happened more often. For example, Kororu has sex with Count Stanley! He was like an uncle to her, a family friend, and now he's bought her body and deflowered her! This was super interesting, but the rest of the game featured sex with strangers, nothing more.
Similar to Civilian Justice League 2, your sex acts build up a reputation on social media. This raises the viewer count, which is super hot for people with an exposure fetish. It's too bad your reputation has no other effects.
GAMEPLAY
Embarrassed Girl's Debt Repayment was created with the RPG Maker game engine. Move with the arrow keys. Press Shift to hide the text box. Press CTRL to skip dialogue.
After an hour as a kinetic novel, the game finally opens up for players to enjoy. There are numerous men to fuck and NPCs to chat with. Poor men can only afford blowjobs, while the rich are always ready to creampie your prostitute pussy!
The pause menu shows your sex stats and nothing else. There aren't even items to find. You are a prostitute, so go out and have sex. You're never told how much gold you have or how much debt is left. This isn't an actual game.
The lack of substantial choices can be a turn-off for people who like their hentai games with RPG elements. But if you accept the fact that raising your sex stats is the focus of the experience, you'll enjoy your time playing it.
GRAPHICS
The art is traditional anime style. All sex scenes are focused on Kororu, the busty and innocent protagonist. Her wide hips, slim waist, and cute little arms are easy hold as you dominate her. Kororu is the ultimate waifu, with beautiful round tits.
The entire game takes place in the brothel. Nearly all textures used in the environment are standard to RPG Maker assets. With such a small environment, the setting is very unoriginal, maybe even a template building, without any actual work on the side of the dev.
There are 16 unique CGs spread across 34 scenes. Variation images include clothing, facial expressions, dialogue. Male faces are never shown, keeping the focus fully on Kororu as she has new experiences.
The scene transitions in this game are extremely slow. You often find yourself stuck watching a character wandering off-screen. You can't continue playing until they're gone. And the hundreds of fade-outs at the end of scenes last way too long. Shortening these transitions would cut half an hour from total game time.
The user interface looks fantastic. As Kororu's sex adventures are recorded on video, you can view scene length, viewer count, and what fake viewers said in the online chat. It's immersive, fun, and very erotic. Best of all, the save game menu keeps a screen capture of your last location. You can easily recall past events. All these quality of life improvements made the game feel modern and fresh.
VOICE ACTING AND SOUND EFFECTS (SFX)
Embarrassed Girl's Debt Repayment has no voice acting.
The entire game takes place in one building, so it's natural for sound effects to be scarce. From a door opening to a wet pussy squelching, all sounds are fit for context. In the beginning of the game Kororu is taken on a horse drawn carriage to the mansion. That scene was the only one with unique and fresh sound design that perfectly conveyed what was happening. I wish there were more scenes like that.
MUSIC
There are 15 songs on the soundtrack, made up of a mix between licensed and stock tracks. While a few of these tracks are painfully generic, others were fresh and completely unique.
Harp and trumpets combine with a digitally synthesized violin, which feels like a makeshift orchestra. Many of these songs are so soft and magical, they evoke powerful feelings befitting of a fantasy setting. The tracks demonstrate such beauty, they clash with the game. Kororu is having sex for money to buy her freedom. The music sounds way too fancy for the occasion.
Another track I liked featured a piano and a bass guitar to establish the beat, while violins carried the melody. This was beautiful and unforgettable, except for how it looped after a single minute!
HENTAI
Embarrassed Girl's Debt Repayment has 34 scenes and 16 CGs. With such lopsided numbers, some artworks will naturally repeat 3-4 times with small changes. The gallery is on the main menu, so I felt misled. I was expecting 34 unique scenes, which left me disappointed.
Sex positions range from cowgirl to missionary. There are many unique scenarios, like when a vibrator was attached to Kororu's panties. Erotic dialogue takes a dramatic shift partway through the game. Once Kororu loses her virginity, she is never shy about sex again. Rather, she takes tons of pleasure in it, and openly talks about how much she loves cock.
The writing had tons of missed opportunities. Kororu is the lost daughter of the Cavendish family! There should be tons of dialogue about how the common people always dreamed of having sex with a noblewoman. Instead, she's treated as just a regular whore! For some fappers that's more exciting, but I prefer slow and steady corruption.
Another missed opportunity relates to condoms and pulling out. Neither of these ever happen, Kororu is always creampied. I wish the sex started with condoms and Kororu eventually decided to go bareback on her own. Going from a shy girl to taking creampies was a huge leap, that's not how girls work. Although the scenes were hot, they were all too similar to one another.
CONCLUDING WORDS
Embarrassed Girl's Debt Repayment is a fun little prostitution porn game. Kororu starts out as a shy and inexperienced girl, but eventually grows into a sexually mature slut who loves dicks of all shapes and sizes. The lack of gameplay and story is a bummer, but this game is focused on its sex scenes. The babe is hot and that's what matters. Watching her take fat cock is blissful!
I recommend this game to fans of prostitution hentai. Download Embarassed Girl's Debt Repayment. If you loved this game and want one with an identical setup, check out our review of Prostitute of Magmell.
Graphics

Gameplay

Story

Music

SFX

Hentai