Written by Rastafoo69, edited by Otaku Apologist
Craving Quest (also called Lusty Odyssey), a free hentai RPG browser game developed by Super H. Released June 18, 2019. Play for free on Erogames. Play for free on Nutaku. For Windows PC, Mac OS, Linux and Android phones. Partial Japanese voice acting. Uncensored genitals.
You must explore the continents of the world and find the four elements to please the Goddess and save the world! Along the way you'll meet plenty of hot babes, all horny and waiting for a thick cock to please them!
This review was written without any use of premium currencies. This game is still being patched with additional content, so please keep in the mind the date of publication.
STORY
Zoe, Jacques, and Achilles are the three childhood friends central to the story. Zoe is the cutie with pink hair. Jacques is the blonde guy, and Achilles is the buff brunette dude. This trio was sent by the goddess to find the four elements and save the world!
The Goddess has sent her messenger, Juno, to guide you. That's the flat-chested girl who gives you daily login rewards. She narrates the tutorial and guides the heroes.
The story contains 7 chapters, covering all the lands of the different elements. While it begins with lots of sex scenes and casual moments, the late-game is much more difficult and serious as you fight the forces of evil.
With over 100 characters total, the story would collapse if it wasn't episodic. Characters come and go, with only the main trio being consistent throughout. There are also side stories that lead up to sex scenes that give each character more screen time and personality. You should come into this game on a waifu hunt. Expecting the 100 characters to appear in even one common scene together is not happening.
Read more of our coverage of premium free to play porn games!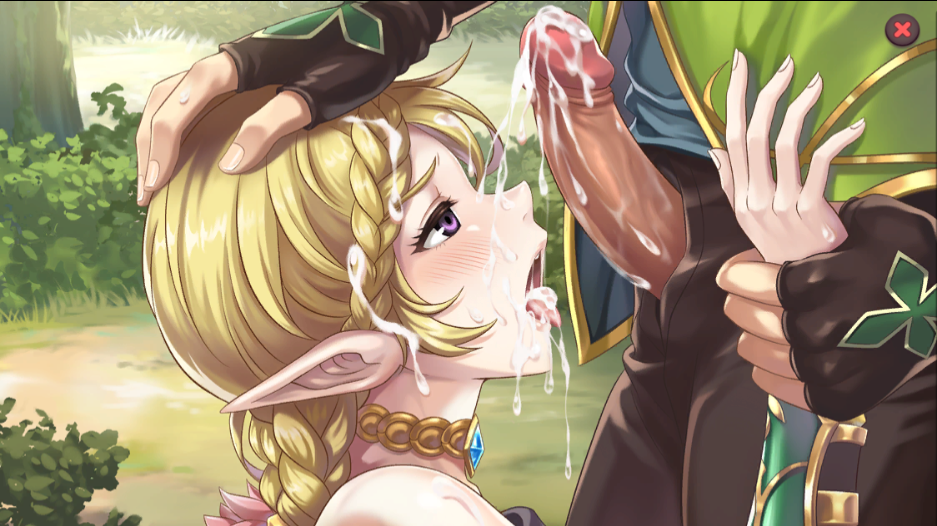 There is no primary protagonist, even during sex scenes. Each girl has her own individual love interest, which is usually one of your male party members. In general the elves fuck other elves, humans fuck other humans, etc.
Sometimes the writing is good, like how the people of the sky island do not know the locations and culture of the people on the ground. Other times the writing has hiccups like multiple typos and poor grammar.
Since summoned characters are completely randomized, you may summon a late-game character when you've barely started. On the one hand, your team will be powerful. On the other hand, their romantic subplots will include other characters you don't know, so the scenes will feel misplaced. However, this is remedied by the fact that the story is easy to progress in. Outside of the occasional difficulty spike, the main story can be completed in under a week.
I love that the plot is split into episodic levels that can be replayed at any time. So if you forget some part of the story, you can easily catch up. And if the events of a courtship event were confusing, you can easily review things with the replay button. This makes the story approachable and enjoyable, even if you haven't played for a while.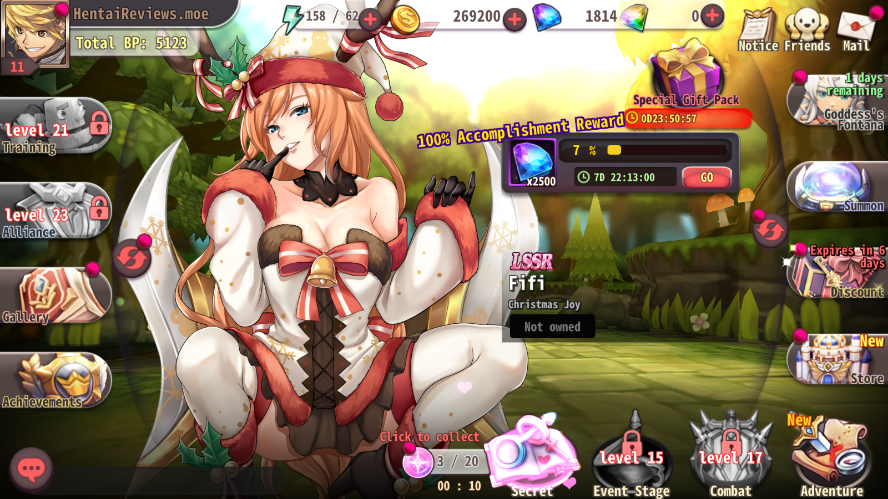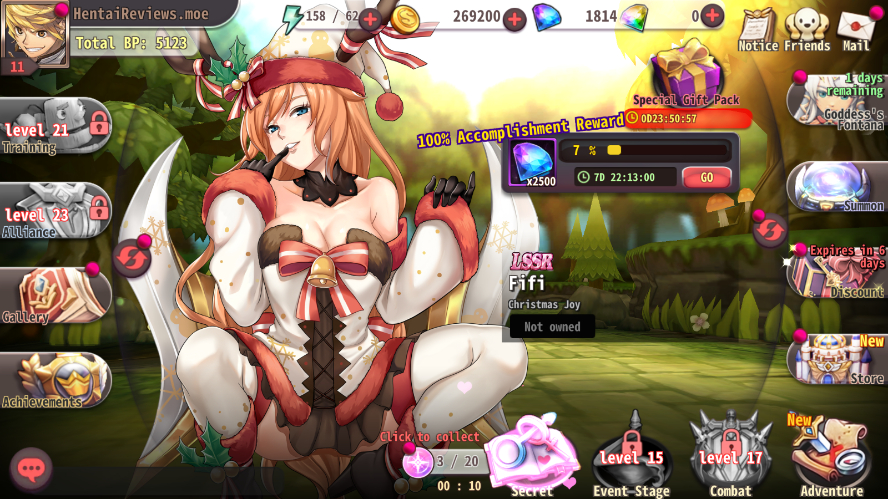 GAMEPLAY
Craving Quest was created in the Unity game engine. No keyboard commands are used. Players navigate the game via touchpad or the mouse. In spite of the Unity engine's reputation, I experienced no bugs or crashes whatsoever.
The store page advertises 200 hours of gameplay available, and I completely agree. However, the main story can actually be completed in only 10 hours. The rest of the gameplay is all about unlocking new characters, leveling them up, competing in the arena, unlocking new sex scenes, participating in monthly events, and so much more. Whether you'll start your own guild, or start raising your ranking on the global leaderboards of power, this is addictive as hell.
However, there are some flaws. The tutorial is like 15 minutes long, and you can't play whenever the server is undergoing maintenance. The biggest complaint most players will have about this game is the focus on daily refreshing quests.
On the one hand, some missions can only be played 10 times daily, so once they're done, you're forced to do something else. On the other hand, there are daily side-quests like "upgrade your sword 3 times" that give you huge rewards because the developer is super generous with the diamond payouts. The biggest issue is that you can only upgrade specific skills a certain amount of times before you have to wait an hour for a refresh. This felt like an artificial barrier to progress, but the wait was reasonable.
When I say the developer is generous with rewards, I really mean it! Diamonds, armors, free summons, the list goes on! I maxed out the power on Jacques thanks to event mode! And I unlocked four erotic artworks in a single day because event mode and trial mode give dream gems like crazy! Seriously, this is the one mobile game that actually treats the player with respect. The game is totally addictive on its own. If you want to put in real currency to get a special item, you can, but you never need to. You can 100% complete this game on your own, without ever spending a single penny.
The core of the gameplay is battles. While characters do normal attacks on their own, their special attacks are used by clicking their character icon. If you save up enough magic, you can even use their ultimate move. Each character has their own unique skill for each situation and you can have five in a party. Do you want to cast a shield? Freeze your opponent? Or maybe use an AOE flame spell? Players are encouraged to experiment with each skill and character to learn the best spell for every situation.
There's more of course. Elemental strengths and weaknesses incentivize experimentation with your team roster rather than sticking to your stars. "Pursuits" allow you to combine abilities for increased damage. "Interruptions" allow you to stop your enemy from launching their super attacks. There are video tutorials for high-level arena players, so you should search up "Craving Quest" to find them. This game is deep but still enjoyable for casuals.
There is always something new to do when you log in. Use a free summoning and experiment with a character. Play story-mode to find gifts, then use them to unlock new sex scenes! Upgrade your training dummy, so the low-level members of your team can get stronger in the background. Build an alliance and invite new members! Goof off in world chat! Fuse items to build rare materials!
Even though there are tons of veteran players, the developer clearly recognized this and made it easy to level-up, so you could catch up. I got my account to level 30 after only a few days of playing!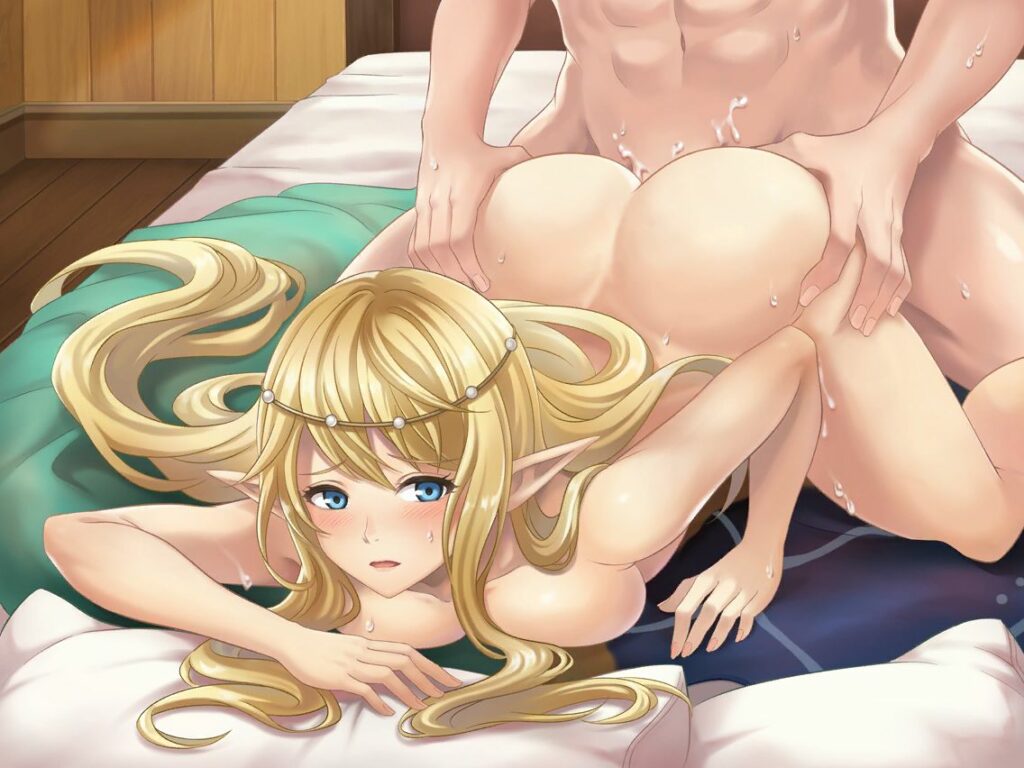 GRAPHICS
Craving Quest features a mix of 2D and 3D animated visuals that bring each and every character to life. The 3D models appear during combat and team selection, while the 2D visuals function as standing art for the visual novel portion of the game. During romantic scenes, the art is still drawn in the 2D style, with some animation. With over 100 scenes total, I counted 35 that were fully animated, which is incredible for a game of this size and complexity. With so many characters, each of them getting a chance to shine is simply marvelous.
The combat sprites remind me of the modern Dragon Quest series with a more chibi style. I'm not an expert on the terminology, but the visuals appear to use "cel shading" which promotes a more cartoonish feeling rather than pure realism. This makes sense since it would be practically impossible to realistically animate all of the various skills in this game. From an earth-shaking spear thrust to a hyper speed wind arrow, the animations are so creative and unique, like something out of a shonen anime!
The character designs are simply gorgeous. I love Eve's beautiful blouse covered in flower and gold accoutrement. And Emma's short skirt with a leather belt is such a wonderful mix of "sexy" and "punk", I adore it! Not to mention Celia's gorgeous white leggings that make her look like the sexiest woman alive. This artist clearly takes pride in his or her work.
The visuals are so fantastic, the developer even added a SFW mode! From the background images to the battle environments, this game really feels like it belongs on modern gaming consoles. Just a glance at the gameplay and you'll think "when is this coming to the PS5?". The visuals are that good.
However, there are some flaws. Like how you can't zoom out on the fullscreen CGs, so there's a scroll bar on the side of the screen. Or how Achilles can be undressed and he has a two-inch cock. Or how many of the women only have 1 scene, while others are totally favored and get multiple. And not to be a hipster, but I kind of want to see these girls in pajamas or bikinis, something to get away from the medieval fantasy aesthetic. A little break from monotony is just healthy.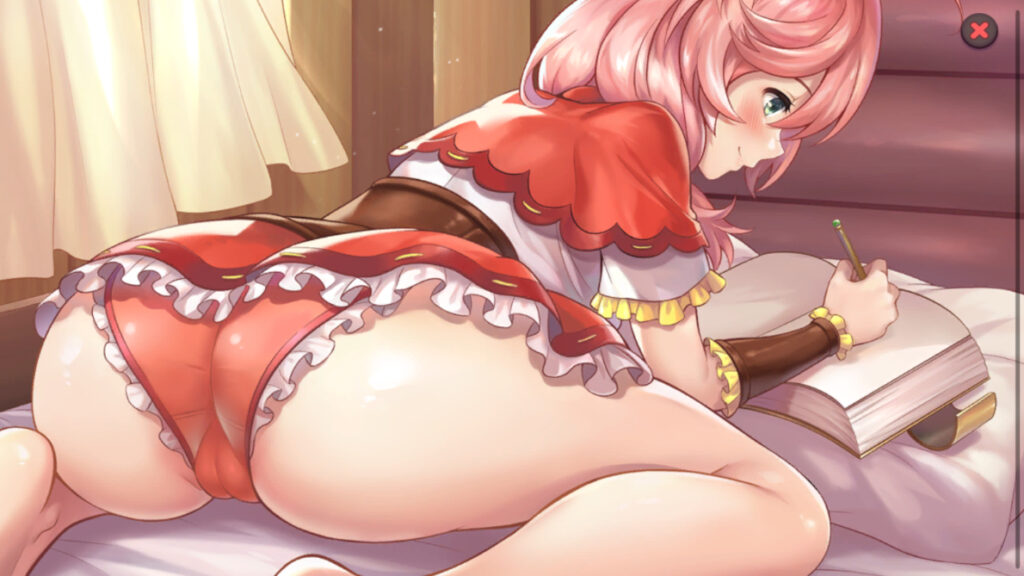 VOICE ACTING AND SOUND EFFECTS (SFX)
Craving Quest features partial voice acting for all characters. Usually you'll get voiced lines whenever you win a battle, but not during visual novel scenes. So depending on who's in your party you'll hear "Victory!" or "I knew we could do it", but nothing more than that. And all of it, of course, in Japanese.
The sound effects in this game are simply phenomenal. However, with 100+ characters, each with numerous unique abilities, some attacks sound similar. Whether you're using a simple flame spell or a max-level hardcore flame spell, they sound basically the same. This didn't bother me, but it may bother others. Similarly, there are no sex sound effects, which may bother some.
MUSIC
Craving Quest uses only a handful of tracks and thus, they tend to repeat. The standard flute track plays both during battles and on the main menu. The piano track plays during sex and during general dialogue. Often times the music doesn't transition in good story moments when it should. However, that's all logistical. When it comes to track quality, each is totally unique and memorable in its own right.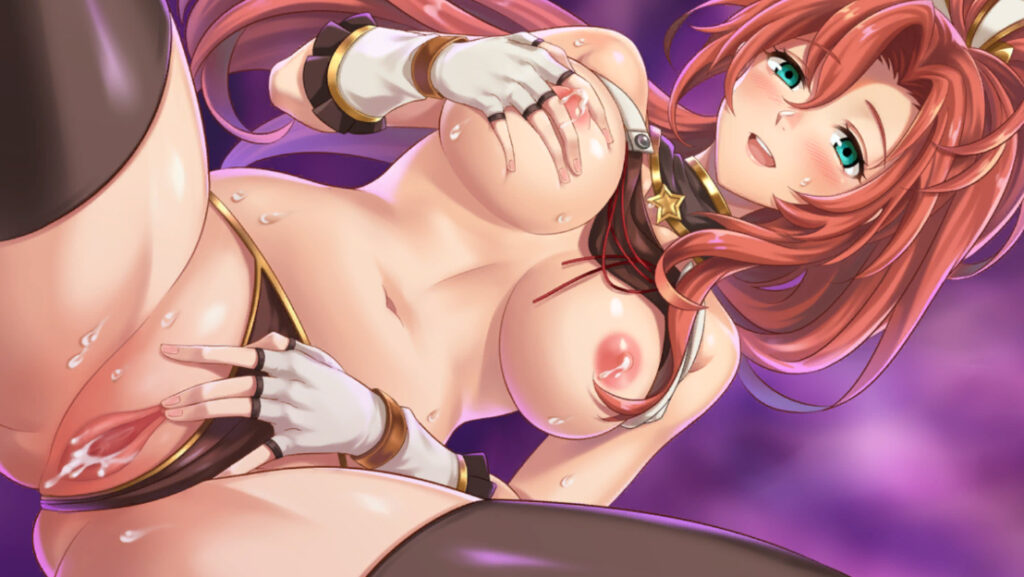 HENTAI
As of the time of publication, there are 114 erotic scenes in total. The developer may add more when new characters are introduced to the game, though I hope not. The girls who are already available need more scenes.
This game has no futanari warnings. You may be exposed to futa content without wanting it. Even worse, each scene costs "Dream gems" to unlock. So you may end up wasting gems trying to unlock a scene, only to realize it has a fetish you hate.
Dream gems are acquired by checking in hourly or completing trials. These are used to unlock pieces of a CG image or outright purchase an image in story-mode. In general, you get enough dream gems daily to unlock one or two CGs.
The game begins with a pretty weird scene. Zoe and Jacques are siblings but she dreams of sucking his dick. Later in the story it's clear they aren't biological siblings. Not sure what was going on here and I won't speculate.
I love how the gallery allows you to sort photos by sex position. I love how there are four visual novel sequences of build-up leading up to the saucy scenes. And I love how Molly looks so fucking sexy without even trying. Those elf ears and that choker are total fucktoy material.
My big complaint is that the scenes are very disconnected from each other and many ladies only have one scene in the entire game. Hopefully more content is added in the future for the existing characters, instead of devs adding more characters.
CONCLUDING WORDS
Craving Quest is the best anime porn browser game I have ever reviewed. The gameplay is addictive, the visuals are phenomenal, and the visual novel scenes bring the characters to life. My only complaint is the lack of a futa warning. Devs take note, not everybody likes that stuff! Besides that, the game is damn near perfect.
I highly recommend this to fans of adult RPGs everywhere. Play for free on Erogames. Play for free on Nutaku.
Graphics

Gameplay

Story

Music

SFX

Hentai