Gal*Gun 2 is Now Out on Steam
Hentai Reviews

>

News

>

Gal*Gun 2 is Now Out on Steam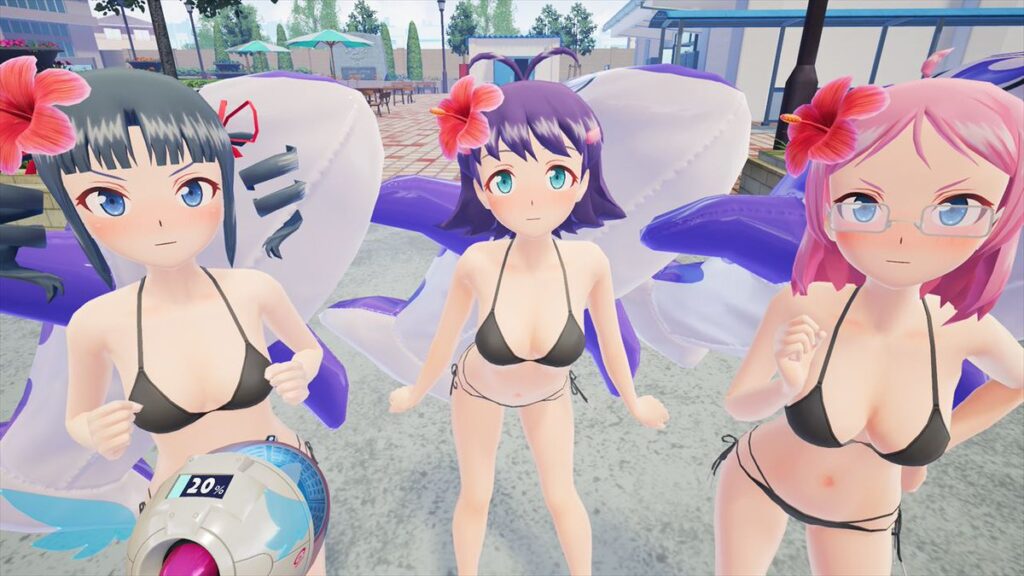 Even the PC Master Race can't wait to join the pantsu-sucking party!
!PQube (London, UK) Friday, July 20th, 2018 – Gal'Gun 2 has been making waves in the console gaming world. Finally, the game has received a PC release, full of ecchi pantsu shenanigans. Gal*Gun 2 from PQube Ltd and developers IntiCreates is out TODAY on Steam with a 20% launch discount for the first week!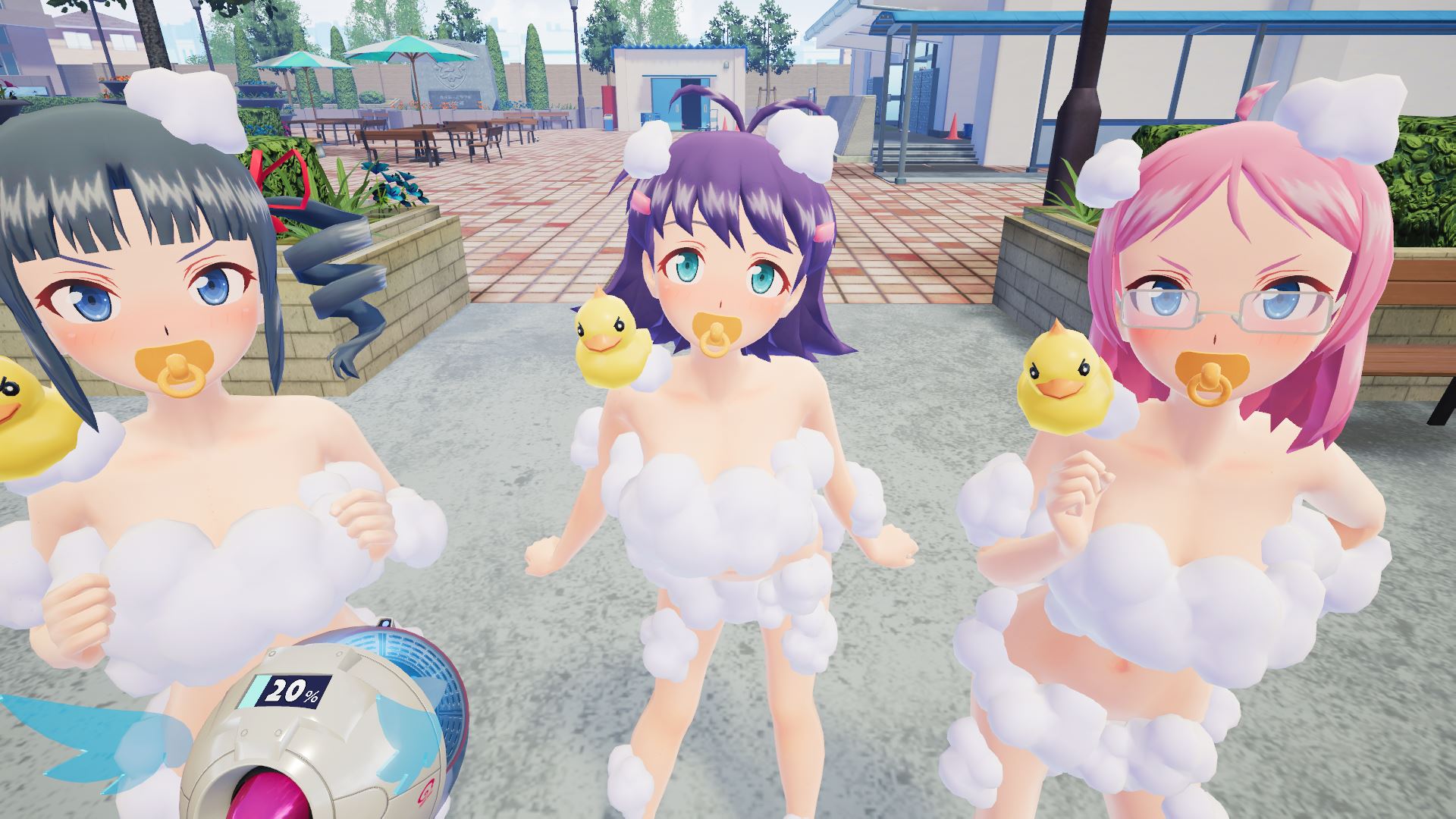 Following on from Gal*Gun: Double Peace, the smash-hit rail-shooter which replaced grizzled enemies with cute girls, and bullets for pheromones shots, Gal*Gun 2 is back with a vengeance.
Gloriously built from the ground up in Unreal 4, Gal*Gun has never looked so beautiful! Stunning detail and physics bring the world to life while the army of girls fighting to win your affection, look better than ever!
Tasked once again with fending off hordes of love-struck girls, dying to fall giddily in love with you -don't be fooled into thinking this is business as usual! Having fallen into a pact with angel, Risu, you find yourself having to clean your local academy of a demon infestation – and you only have 30 days to do it.
Simple huh? Or rather it would be if you didn't have romancing to do!
Gal*Gun 2 features:
All new gameplay mechanics – thanks to the Demon Buster and Pheromone Goggles!
Use the Demon Buster to suck up those pesky demons – and more besides!
Pheromone goggles give you the ability to see what a normal human being should not!
New mission structure that sees you taking on quests and side-quests throughout the Academy!
Brand new romance options, from Nanako (your long-term BFF) to feisty neighbour Chiru!
Academy and Bedroom hubs for you to interact and chat with the girls.
Upgrade your Buster and Goggles for more power and effects!
DokiDoki mode is back and better than ever!
A full compliment of costume DLC awaits, for you to customize Gal*Gun 2 to your personal taste!
Loved by many for its outrageous plot lines, cute girls and ludicrously entertaining shooting action – Gal*Gun 2 continues to deliver a genuinely unique experience and a take on the genre like no other.
Gal*Gun 2 is now available, internationally, on Steam priced at $59.99 / £44.99 / 49.99 EUR
Gal*Gun 2 is now available digitally and physically on PS4 and Nintendo Switch across Europe and North America.
Visit the Website: http://www.pqube.co.uk/galgun2
Check out #GalGun2 on social media! For more information and the latest news, follow us on Twitter at www.twitter.com/PQubeGames, and on Facebook at www.facebook.com/pqube and www.facebook.com/galguncommunity
Follow Inti Creates on social Media:
[Facebook] https://www.facebook.com/inticreates/
[Twitter] https://twitter.com/IntiCreatesEN
ABOUT INTI CREATES
Founded in 1996 in Chiba Prefecture, Japan by a group of top industry veterans, Inti Creates has evolved over the past 20 years of hard work and dedication to creating superb games to become one of Japan's largest and most successful independent developers. Their ingenuity and creativity has spawned many famous titles for major game publishing companies such as Sega, Capcom, Bandai Namco and Sony, included their own self-published franchise Azure Striker Gunvolt. Visit them at http://www.inticreates.com
About PQube
PQube is a publisher, distributor and service provider for the interactive entertainment industry with a global reach through UK, Europe, Middle East, Australia and North and South America from its offices in Letchworth, Paris, Bristol and Bawtry. As a licensed publisher with Sony, Valve and Nintendo and Apple, PQube's software division publishes and distributes games for PlayStation 4, PlayStation Vita, Nintendo Switch, iOS, Android, PC and digital download and has established a track record of success with major franchises including: Gal*Gun, Chaos;Child, Valkyrie Drive, Cat Quest, White Day, Root Letter, BlazBlue, Guilty Gear, MotoGP, Ride, MXGP, Harvest Moon, Senran Kagura and Steins Gate. PQube's hardware division designs, manufactures and distributes consoles and accessories including the brand-new Atari 'Retro' range, Sinclair ZX Spectrum, SmartBoy, Retron 5, SupaBoy SFC, Sega MegaDrive, Atari Flashback and Blaze Tab. We thank all our partners and acknowledge all game names, brands and trademarks as properties of their respective owners.