Hentai Anime Review: Imouto Paradise 3 The Animation
Hentai Reviews

>

Reviews

>

Hentai Anime Review: Imouto Paradise 3 The Animation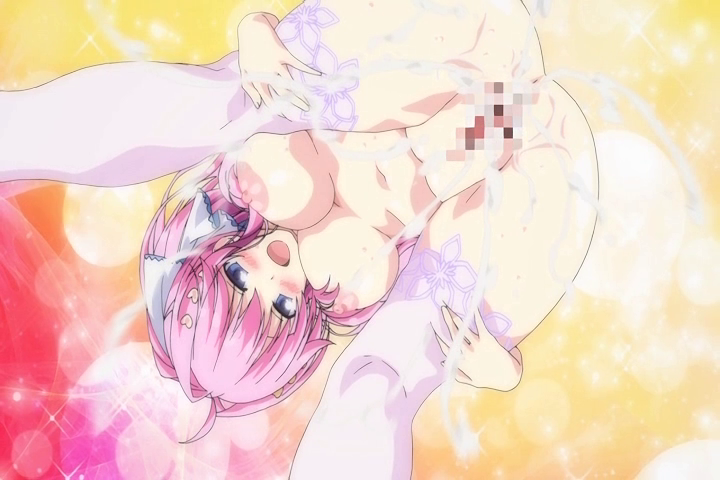 Written by Mistress Valentine, edited by Otaku Apologist
Imouto Paradise! 3 – The Animation, Episode 1, by studio Anime Antenna linkai. Released in April 27th, 2018. A hentai anime about a group of cute sisters all having the hots for their older brother. The series has two episodes, 17 minutes runtime. Full Japanese voice acting. Censored genitals. English subtitles available.
Fetishes: Ahegao, blowjob, boobjob, creampie, grinding, handjob, incest, large breasts, masturbation, virgin
STORY
You have five sexy sisters. While your parents are away, they all express their desire to have sex with their 'Onii-chan' (big brother). The story cuts every corner to initiate the first sex scene. Sister Hiharu pushes her Onii-chan into a bedroom and starts teasing him with her body. Onii-chan is befuddled; the two are siblings, incest is wrong on so many levels, but after some lewd grinding against his crotch, he's ready to commit a cardinal sin.
Hiharu takes several minutes to marvel at how good it feels to have a cock inside of her. After she's satisfied just feeling it out, they fuck. Onii-chan soon cums in her pussy, and Hiharu promises to be available when he needs to empty his balls.
Onii-chan sits by himself contemplating how he just fucked his own sister when another sister, the buxom and shy Sakura enters his room. He wants his dick too! Big brother hesitates to boink another one of his siblings, but after Sakura's hand touches his dick,he's ready to commit a cardinal sin.
Sakura proves herself to be a more passionate lover than Hiharu, gently stroking her Onii-chan's cock, smashing it between her tits, sucking all that semen out of his pent-up balls, screwing him so hard, he finally accepts that his childhood home has become a full-blown brothel.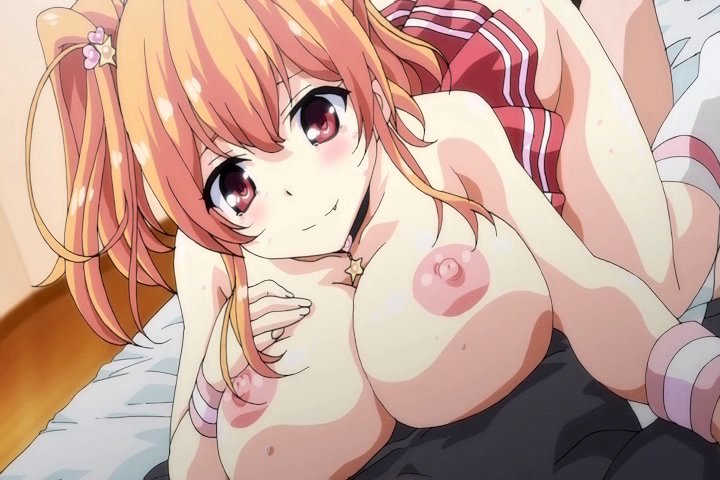 VOICE ACTING & SFX
Hiharu's voice actress steals the show with the uncountable screams, moans and squeals she lets out during her encounter. Her voice is very lewd and stimulating and the hentai dialogue makes the encounter all the more enjoyable. Onii-chan doesn't say much more than is needed, but his reluctance and confusion at what is happening is acted out very believably. Sakura's voice actress feels very bland in her performance, but only compared to Hiharu's since Sakura's scenes are better animated and more creative.
The sound of a big cock pushing into pussies, which hungrily squeeze around the meat pole, make up the bulk of the sound effects for this episode. The most noteworthy sound is the popping noise, when Onii-chan slams into her sisters. It's not a sound that is normally part of hentai anime, even though it should be. There is an absence of external noises since the entire episode is indoors. A bed rocking sound would've been nice, given all the bouncing that goes on in the episode.
MUSIC
The musical score features a lot of cutesy, comedic jingles as expected of a harem anime. The tracks do not stand out. The music during the sex scenes is very bland. Hiharu's constant squeals also drown out most of the other audio. Sakura's encounter uses a more romantic jingle that is more noticeable and adds to the atmosphere as the two fuck one another. It helps that Sakura's mouth is plugged with Onii-chan's so she can't squeal with pleasure.
ANIMATION
The animation in general is alright, but kind of dated. The artstyle reminded me of an anime title from the early 2010s. Some scenes focus too much on the girl pleasuring the guy, making him look like part of the background. Another glaring animation issue is the lack of bodily movement when someone cums. There is an over abundance of movement when dicks are stationary inside of pussies.
The animation of facial expressions is great, and features many erotic faces during and after the sex. The animation of Hiharu pulsating with pleasure at the mere insertion of her brother's dick is beautiful. Sexy camera angles add to the stimulation.
Sakura's scenes are animated beautifully. She goes from stroking Onii-chan's dick to taking it out of his pants to blowing it with her mouth. There's a scene where she takes her top off, showing off her wonderful bouncing fully animated boobs. She then proceeds to give her first blowjob, which she executes perfectly considering her lacking experience. The traditional hentai blowjob face always looks sexy in a silly way, and it is no different here. The animation also holds up during the sex positions. Sakura is on top of the guy, while he plows her pussy.
HENTAI
Our first scene between Hiharu and Onii-chan is an interesting take. She is portrayed as a virgin, but with the skill of a veteran pornstar. We spend a good minute or two just inserting Onii-chan's dick into Hiharu's pussy. She wiggles and squirms and comments on how thick it is compared to her virgin hole. She awes at its majesty. There is no virgin blood spilled. She rides her big brother like a bucking bronco, jumping up and down on his dick, relishing every second of it. She changes positions by turning around, allowing the audience to get a good look of her butt, while her pussy eats a huge load.
Sakura technique differs from her sisters. She teases Onii-chan by rubbing her hand against his dick, taking it out and into her hand. She gently licks the tip of it, before gobbling the whole thing down. She pulls off a ridiculously lewd face. She sucks Onii-chan while he uses his hands to guide her head, urging her to push his cock further into her throat. Sakura takes out her pornstar tits and wraps them around her brother's shaft, planting it in her mouth and cleaning him from every which way. Not content with her mouth or tits, Sakura starts giving Onii-chan a two-handed blowjob from behind, but squeezing the shaft tightly whenever he's about to cum to fend off the inevitable. It doesn't work and Onii-chan shoots his load all over the room. Sakura afterwards invites him to pop her cherry, which he gladly does.
CONCLUDING WORDS
I recommend Imouto Paradise 3: The Animation for fans of the incest genre. It's faptastic piece of anime porn media. These hentai virgin babes are at the ripest age, they are mature enough to commit to an immoral life of hedonism and eternal cock worship in hell. You can watch this anime at several shady streaming sites. I recommend watching at Hentaistream.com, or Hentaistigma.com.
If you liked this review, please try this incredible porn app.