Hentai Anime Review: Ochi Mono Rpg Seikishi Luvilias
Hentai Reviews

>

Reviews

>

Hentai Anime Review: Ochi Mono Rpg Seikishi Luvilias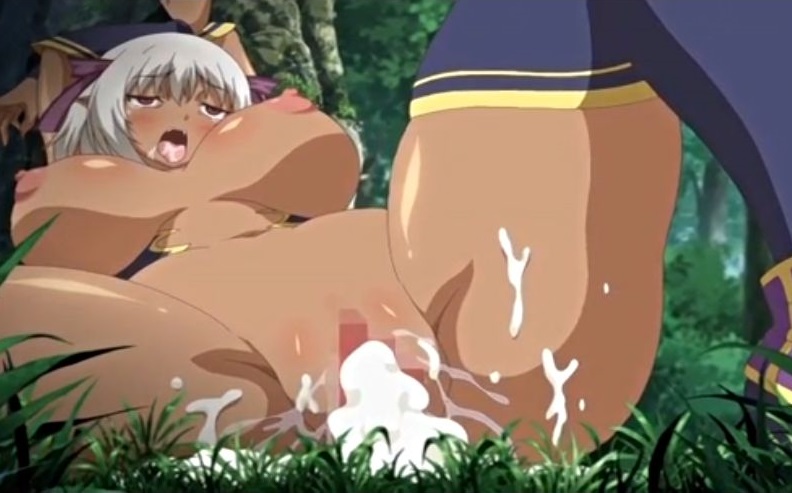 Written by Otaku Apologist
Ochi Mono Rpg Seikishi Luvilias, a hentai anime made by Studio Majin. Released July 26, 2019. Full Japanese voice acting. Censored genitals.
STORY
The story takes place in the Empire of Gracio, the last stronghold of mankind. People are on the brink of destruction. An autistic emo kid who everyone calls the "Demon King" wants to take over the human world, like some incel cartoon villain over-compensating for his lacking dick size. He is opposed by an equally autistic blonde holy knight with a sick rack, who vows to dispose of him with her holy sword. She gets defeated, her brains get fucked out, and the Demon King creampies her pussy full of mana, which she conveniently uses to teleport the fuck out.
The plot of the story makes zero fucking sense and the pace of the storytelling has unintentional comedic timing. Were these moments isolated incidences, they could be scratched off as mistakes or some strange inside jokes. If this was a parody of bad hentai anime, it would be hilarious. It will remain a mystery forever whether the animation studio was serious or the executive just decided to go out with a bang laughing his ass off while filing for bankruptcy.
The dialog is hilariously bad. The characters have the most awkward plot-advancing conversations mid-fuck. The anime is incredibly short for its heavy plot, so everything comes out rushed as hell. I couldn't stop laughing while fapping.
ANIMATION
The animation is solid Japanese quality, but also lower grade than you'd see in an anime show airing on daytime television. There are times when the animation looks choppy. Characters have obscene body proportions. It's not graceful and there's awkwardness, like characters moving stiffly. The backgrounds and environments include generic forests and a wooden medieval house. They're static with nothing of interest ever happening there.
VOICE ACTING AND SOUND EFFECTS (SFX)
The voice acting is very high quality, and saves this anime from grabbing the top spot on my mental list of cringiest sexual experiences of my life. That is, until you hit the midway part, and the Demon King's slutty little sister enters the stage. Her moans during sex are just too quiet and fail to nail the right notes. The next lay is even worse: The pink-haired bitch immediately loses her shit over the cock, and just quivers apathetically throughout the fuck.
The sound effects are passable. The sex sounds are borderline cartoony but still realistic enough that you're not disgusted hearing the animated pussy get churned up into jelly. The overall feel the audio gives is lukewarm.
MUSIC
You hear almost no music at all. The presentation lacks a sense of drama, like they composed such terrible songs for this shit, they didn't even want to play them but meekly tuck them in a dark corner where no-one could hear them.
HENTAI
The sex scenes start out of nowhere. The male protagonist barely says "hi" to the girls before ripping their panties off and plunging his cock inside of them. The episode is all sex scenes with barely any break between them.
The story barely sets up the characters or the world before starting out on a series of romps. The Demon King, who looks like some low testosterone emo teenager with a shitty attitude, fucks girl after girl. You have no idea who these characters are or what their relationships are like before they're taking dick and losing their fucking minds over it. If your fetish is watching a guy go for quick-and-dirty sex with girls he doesn't know, I guess you'll have fun.
Every scene ends in a creampie, which is the only saving grace in this shit fest. Even the ahegao faces are lukewarm, like the bitches barely nailed their third orgasm. The sex is vanilla and the sex positions basic.
CONCLUDING WORDS
Ochi Mono Rpg Seikishi Luvilias is one hilariously bad hentai anime. If you love watching epic cringe, ridiculously oversized boobs, reading the most terribad dialog that constantly hits unintentional comedic timings, watch this anime.
Animation

Story

Music

SFX

Hentai