Recommended Hentai RPG Review: Treasure Hunter Mai
Hentai Reviews

>

Reviews

>

Recommended Hentai RPG Review: Treasure Hunter Mai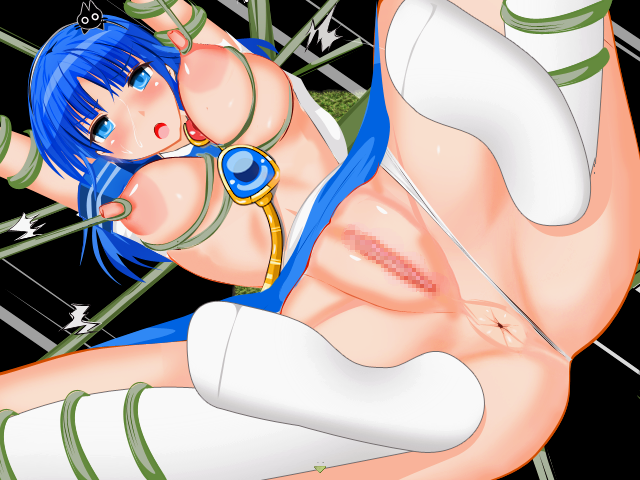 Written by Rastafoo69, edited by Otaku Apologist
Treasure Hunter Mai, a hentai RPG game developed by Doujin Circle Gyu. Released August 9, 2015. Download on DLsite.com for $18.00. Available for PC Windows. Partial voice acting. Censored Genitals. Free demo available. Official English translation available.
Mai is an adventurous girl who finds a portal to a new world. The world is filled with treasure! Leonard Poire, a great treasure hunter recently died and left behind his greatest prize. Mai explores this new world hoping to find the legendary treasure.
With no experience in adventuring, Mai is easily duped by men who take advantage of her!
STORY
Mai is hunting for the legendary final treasure of Leonard Poire. A jerk-off named Takuya comes along with her. Meanwhile, there's a boy named Kenichi who's in love with Mai. In the netorare route, Kenichi gets cuckolded by Mai, while Takuya steals the protagonist girl!
Mai begins exploring multiple locations hoping to find the treasure. She must find four orbs to unlock it.
The game has 9 endings, including a virgin route! It's ten hours long, full of twists and turns.
Along the journey you will meet friends and foes that will keep you smiling all the way through. Even the so called "villain", Takuya, is nothing more than the straight man in the story. While everyone else is murdering and backstabbing each other for treasure, Takuya is the cool guy thinking the fighting is a total waste of time. Free market capitalism, anyone? No? Then continue your genocide.
One of the most memorable scenes was when Mai came across some ogres. They have a treasure she needs. She tries to attack them, saying the ogres are evil and probably stole it – but that's simply not the case! They speak human language and outright tell her to stop stereotyping ogres, you racist bigot! Moments like that persist throughout the entire game.
This game is a sequel to multiple other games by Doujin Circle Gyu, and includes cameos. For example, Princess Cistina shows up to save Mai and her friends, then takes on villains from the circle's other games.
This game doesn't have quick and dirty sex. It is story-focused, and character-driven. If you're interested in the story, I wrote a big rant about its awesomeness!
GAMEPLAY
Treasure Hunter Mai was created with RPG Maker, but has significant scripting that make it unique to play. You move with the arrow keys and press spacebar to interact with objects and people. Press CTRL to skip dialogue. Press 'A' to hide the dialogue box.
The game cycle can either be simple or complex. It depends on your play style. You could brute force your way by grinding levels and only clearing dungeons, but there's much more to do!
While you may be tempted to skip it, I highly recommend you check out the in-game manual in the menu.
Mai has no adventuring experience. The enemies at the beginning of the game are not under-powered slimes and rats – they're actually stronger than you! I remember vividly the first time my party was wiped by a mage casting Blizzard, my entire party losing 200HP in a single turn. Ouch!
The enemies also have weaknesses. Plant-type monsters are weak to "toss" attacks, because you're uprooting them from the ground. You can also find all the traditional elemental magic in this game. Burn your enemies with fireballs, and relish the tropes! Elemental weaknesses are not just a small part of the game. If you ignore weaknesses, you're going to have a bad time!
All battles are worth fighting, because of the "inspiration" system in the game. When you fight enough time, you'll unlock new abilities for your characters mid-battle! As you take damage and lose magicka, the likelihood of an "inspiration" event grows higher and higher. This leads to incredible dramatic moments. You may be fighting a boss, getting your ass handed to you, no health or magic left. Suddenly you are hit with "inspiration". You learn a new move, and defeat the boss against all odds!
The game has traditional character stats, but also "luck". Stacking "luck points" in game lets you find items on the map. Most items are damaged gear, and empty chests, but there's always the chance of treasure. When you finally stumble on treasure, it is glorious! I once found fifty silver claws. After selling them for 50000 gold, I bought a magic spellbook that let me reflect enemy attacks. I breezed through the dungeon I was in with ease!
GRAPHICS
The art is a simplistic variation of anime style. I only picked the best-looking pictures for this review. There are scenes where the imagery looks ugly and unprofessional. Mai's body proportions change between scenes.
Sometimes Mai looks tall and thin, other times she looks short and pudgy. Her head changes size from large to unusually small. And the length of her arms is grotesque at times. The art is very inconsistent.
The graphics are sometimes bad, sometimes good. Character sprites blink during dialogue, making them seem lifelike. You can dress the characters in different sexy outfits. Speaking of clothing, the clothes affect gameplay as well! As you take damage, your clothes will be ripped apart, which leaves the girls vulnerable to being groped mid-battle. However, characters seldom change their facial expression while getting sexually harassed.
SOUND EFFECTS AND VOICE ACTING (SFX)
Treasure Hunter Mai has little voice acting. The characters sometimes grunt – that's it.
The sound effects in the game are not particularly unique. Many effects are standard RPG Maker assets. If you can tolerate this fact, the sound effects are used skillfully throughout the game. Doors make creaking sounds, blades make slashing sounds. Everything works in a cohesive fashion to keep you immersed in the game.
MUSIC
There are over 200 songs in this game, at least half of which are stock music not original to the game. While a big soundtrack sounds nice, most of these songs are only used once in specific situations.
For example, there is a special song for the true ending of the game with vocals. If you prostitute your character out to the world, you will never hear that song! Rampant casual sex, or angelic music, you can't have it all!
It's kind of an offset that the game has unique songs locked behind player choices. On one hand, each big event in the game becomes memorable for having a unique song tied to it. On the other hand, are you really going to play another ten hours save to hear all the songs you missed? You'll be skipping some great tunes.
Songs vary from energetic battle themes dominated by an electric guitar, to unique dialogue segments meant to inspire sadness and a mixture of tender emotions. One scene, a single piano creates a touching atmosphere as you read of the sad life story of a character. That song is still playing in my head to this day. Even though many songs are not original, the large variety of music makes the experience feel unique.
HENTAI
The game is marketed to have 103 base CGs, half of which are animated. According to the developer, there are over 1200 variations used throughout the game. The recollection room only records 43 scenes, nine of which are unique endings, four of which are mid-battle sex attacks. Basically, there are only 30 sex scenes in this game.
The game does not have 1200 variation CGs. That is a vast exaggeration of the truth. Basic CGs like the doggystyle sex scene are reused many times with different dialogue.
The game also advertises to have 46 clothing options. Personally I only found six. If you count different colored blindfolds as unique clothing options, you can count to 46. That is some creative math!
The game is primarily focused on the netorare and rape fetishes. Nearly all cutscenes in the game fall into those categories with some mild variation, ie. monster rape instead of humans raping girls.
Each porn scene uses at least one animation, and goes on longer than it should. Trying to progress dialogue will only lead to the animations speeding up a bit. If you hold CTRL to skip, the sex scene will still take 30 seconds.
Certain townspeople will grope you if you speak to them. The groping doesn't escalate to anything, so it doesn't really matter. There are stats for how perverted your character is, but they lack detail. The stats record vaginal sex, anal sex, and blowjobs – that's all. Groping and other sexual activity is not recorded.
Every female character in your party can get pregnant and give birth to children. Even the flat-chested teen girl can get big. The pregnancy mechanics in this game are never clearly explained, and seem unfinished.
The sex scenes are hot. For example, a husband is forced to watch his wife get impregnated in an orgy. Too bad these fantastic scenes are few and far between! The hentai seemed almost like an after-thought.
CONCLUDING WORDS
Treasure Hunter Mai is the perfect indie RPG title. The game is ten hours long. There's a lot to explore! The story is complex and full of interesting characters and twists, the music is decent, but the hentai is lacking. If you're looking for an adult game that prioritized gameplay first and hentai second, this title will hit your spot.
I recommend this game for fans of hentai RPGs. Download Treasure Hunter Mai.
Graphics

Gameplay

Story

Music

SFX

Hentai