Hentai Game Review: Ideology in Friction
Hentai Reviews

>

Reviews

>

Hentai Game Review: Ideology in Friction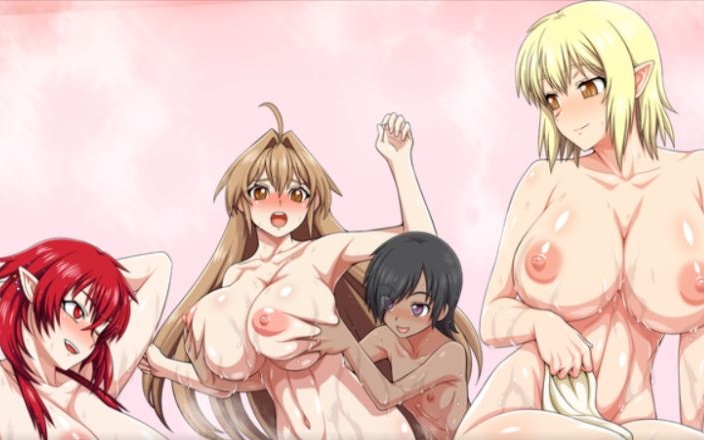 Written by Rewind12, edited by Otaku Apologist
Ideology in Friction, a corruption hentai game developed by ONEONE1. Released on April 12, 2019. Download on DLSite for $25.00. For PC Windows. Partial voice acting. Uncensored genitals. Free demo available.
Clacier Berg is a busty female elf student in Viktor Royal Knight Academy. She wants to escape the dead end life of a commoner by becoming a knight. She's an orphan elf with limited prospects. If she doesn't achieve her dream, she'll have to sell her body!
Support our comics and review work at our perverted online games store!
STORY
The story takes place in Viktorberg Kingdom. As the plot progresses, the evil deeds of the king and other villains are revealed, tracing back hundreds of years. The corruption of the kingdom is more cruel in nature than your typical money-hogging nobles and court intrigue. Clacier and her friends are selected to join a squadron that specializes in defending against behemoth attacks. With multiple mind-boggling plot twists and strong character development, the story is very engaging.
The writing is above average quality, around the level of a typical visual novel. The dialogue is not exactly great! The little side stories and side events are cute, with a great level of detail put into world-building.
The story is well thought-out with twists and surprises, going beyond what most RPG maker games strive for. The game is very heavy on lore, so random things are not going to pop out just for laughs.
GAMEPLAY
There are three routes for Clacier to take. All three affect the story, and the amount of scenes available to you. There's the Knight Route, Resistance Route, and Drifter route. You'll most likely to get the Knight route, as the other two require you to lose often.
The gameplay consists of quests and turn-based fights. The quest objective is always clearly labeled. Quests can be viewed from the menu too. The turn-based fights have limited depth: most enemies have an elemental weakness. On the easiest difficulty, the player doesn't need to take advantage of those weaknesses, or even grind for experience points. On easy, you can kill almost any enemy in one or two hits.
Most of your time you're leveling up your sex stats. In order to level them up, you have to repeatedly replay the same scenes. The repetition quickly wears down the sexiness of those scenes. To get rank B of a stat, you need about 600 experience, which can take around 200 times of interacting with the same NPC. On a normal playthrough, no matter which route you take, your stats stay at ranks D or C, which provide almost zero scenes. Ultimately, this is where you'll be spending your time if you intend to unlock the sex scenes during your playthrough, adding about 5 hours into your time. Basic events (and H events) are accessed by walking into them and pressing the action button.
The biggest problem in this game is the total lack of gameplay. The grinding is atrocious. The game still somehow manages to take around 20 hours to complete if you decide to skip all the dialogue.
GRAPHICS

The character art is beautifully drawn in Japanese anime style. Meanwhile, the environments are mostly RPG Maker sprites and blocks. The enemies in combat have well-drawn CGs, especially the behemoth. The character artwork looks professional, and body proportions are not only gorgeous, but they stay within realistic bounds, making the experience more immersive. Lighting and shadows are expertly drawn.
The visuals during conversations, or anything story-related are beautiful, especially all of the magic circles, and the effects for when someone does an action. For example, whenever Eliza "attacks" in a conversation, stunning slashes of blood splatter the screen. Likewise, whenever Clacier attacks in a story segment, you see flames on screen.
VOICE ACTING AND SOUND EFFECTS (SFX)
Nearly all lines are voiced in Japanese. I was happy that, unlike in much of Japanese media, the actresses make their characters sound more mature than the average anime girl. The quality is what you'd expect from the Japanese; solid, standardized, professionally executed.
I enjoyed the sound effects that played in combat segments. Special moves prompt a supremely crispy sound that fits perfectly with the animation. Regular moves have unique sounds too, not the stock fodder you hear in most games made with RPG Maker. However, the rest of the sounds are ripped straight from the RPG Maker library, so there's good audio, and there's bad audio. It's a mixed experience overall.
MUSIC
The music is generally upbeat, and stylistically versatile. A few songs are generic, but not painfully so. During battles, some very catchy, epic battle music starts playing, making you truly feel like the stakes are high, and shit is hitting the fan.
HENTAI
Circle ONEONE1 always has amazing graphics in their games, and Ideology in Friction doesn't break their track record. During one sex scene, you can see 20 different CGs. Also, the characters' faces change a lot as the sex progresses. It's truly delicious seeing the girl's face change as the pleasure she feels ramps up.
The hentai content can be dark at times. Many scenes are very focused on featured fetishes, which makes them hit or miss as fap experiences. There's a scene for example, where a man is forced to watch his bride-to-be get her virginity stolen by ten other men. The man is killed a second later, and the villain happily says how tight the woman got when her boyfriend died.
There are sex scenes during combat, but they're all sprite sex, and not very exciting. No matter what route you choose, you'll automatically unlock all hentai scenes when you beat the game.
CONCLUDING WORDS
Ideology In Friction is a wonderful RPG game with great characters, story, titillating romance, epic fights, and catchy music. The serious storyline and the fully voiced characters make the game a beautiful experience. It has over 180 hentai scenes, many of which are sensual and fapworthy.
Highly recommended Japanese porn game. Download Ideology in Friction.
Graphics

Gameplay

Story

Music

SFX

Hentai