Written by Rastafoo69, edited by Otaku Apologist
Mandrake Erode 0, a hentai RPG developed by circle 7cm. Released June 19, 2016. Download on DLsite for $10.00. Available for PC Windows. No voice acting. Censored genitals.
You are a badass half-human, half-dragon living in Mane's Arena. Escape prison and deflower every random chick you meet!
Read our guide how to download DLSite games.
STORY
This is the most lazily written game I've ever played. You are half-dragon and half-human, the only one of your kind! You were exiled from dragon society and have lived your life as an outcast. You can one-shot any guy who comes your way. In fact, the goddess herself recognizes your strength and has crowned you prince of the world for having so much potential.
I wish this was a joke, but the plot is just shitty. A beautiful virgin elf babe needs your help after her village was burned down! Escape the prison island and track down who did it! Then, you need to prevent an assassination attempt. Then, you need to fight a nobleman working alongside a soul reaper! None of this flows smoothly to come together into a cohesive plot. Everything feels way too fucking random.
The plot is nonsensical. You simply do things because you're told to. Even your own party members distrust you and dislike you, because your character is careless. After all, he's too cool to care about the rules. And he's half dragon, so he can always just turn into a dragon when things get tough.
Even when the writer tries to develop a plot-point, it goes horribly wrong. For example, the mage named Roan is a racist who wants to facilitate the genocide of the white elves, so the dark elves can take over. This plot point is dropped completely after you have sex with her.
Without a well crafted plot, this game boils down to wandering the world doing random things. This is the first time the developer ever tried to craft a long-form story, and it shows. The writing is cringe-inducing.
GAMEPLAY
Mandrake Erode 0 was created with RPG Maker VX Ace, the most common version of the engine. Use the arrow keys to move. Press Z and X to interact with the world. There is no dialogue skip.
There is no game cycle. Your character is an overpowered badass who can defeat any enemy from level one. You can train if you want to, but it makes absolutely no difference, and the levels are spaced out far apart.
You get an item, given at the start of the game, that turns off random encounters. That's how easy this game is. You can avoid all random encounters and still be strong enough to defeat all the bosses.
Similarly, money has little meaning. By the time you reach your first town, you'll already have tons of money. There are random treasure chests everywhere, which ensure you're always well equipped.
When combat does happen, it's an incredibly boring event. There are no status effects, and characters rarely if ever gain new spells. This leads to repetitive gameplay.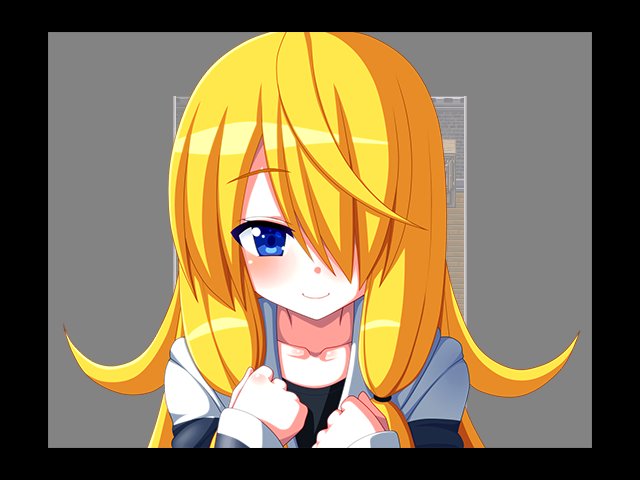 GRAPHICS
The art is traditional Japanese anime style. All images focus on the main character deflowering another random woman.
Visually, this is the best game the developer ever made. Full screen CGs are used, not only in sex scenes, but also in dramatic moments to establish emotion and stakes.
The world map is absolutely enormous. While at first you're led to believe the game takes place on prison island, by the end you realize how huge the world really is. After escaping the island, the map expands out to include the entire coastline and the inland areas of the continent. It's made very clear that future releases by the developer will continue expanding the world.
There are 44 artworks in total. This game is extremely linear, and it's impossible to miss sceens. You can play this game with a relaxed mindset, at your own pace. My only complaint is that NPC sprites don't appear during dialogue cutscenes. Even the shortest of indie titles have done this, but this game uses a blank screen for conversations.
VOICE ACTING AND SOUND EFFECTS (SFX)
Mandrake Erode 0 has no voice acting.
The sound effects are all stock assets from the RPG Maker library. The punches prompt a "thud" sound, while healing spells are accompanied by a whimsical "whoosh". For a game this long and creative, I was expecting at least a handful of unique audio assets, but nope.
MUSIC
The soundtrack has 35 songs in total. All tracks are completely unique and downright fantastic. You have Hawaiian drums, bass guitar, a perfectly timed drum line, and more. This is the type of music you'd expect from an experience and accomplished game company. It's strange hearing this music in a small indie hentai RPG!
The quality of the music is very impressive. It covers genres from adult contemporary to electronic techno! The main menu theme even has lyrics, mixed and blended by a fantastic DJ that makes those turntables produce magic!
Some of these tracks you could easily imagine appearing in the latest Super Mario game. Other tracks feel taken from nostalgic Super Nintendo RPGs like Secret of Mana. They are stupidly good. The flutes bring me to tears and the guitar makes me want to rock and roll!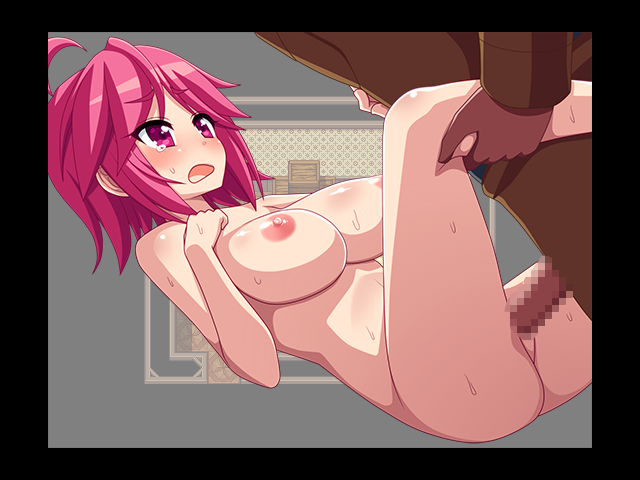 HENTAI
The game is advertised as having 44 artworks, but it only has 23 sex scenes. This is because some sex scenes have multiple positions, and many of the artworks are used outside of sex scenes. There's head-pats and other cute scenes.
The game is very linear, so it's impossible to miss a scene. What you'll realize as you play is that most of the girls only get one or two scenes. This was disappointing to me, because I wanted to see a lot more scenes of certain girls. It comes down to personal preferences, but I'd rather have lots of scenes with one girl, rather than 20 different one-night stands.
Erotic dialogue is almost always the same. You deflower a chick who begs you not to cum inside but you do it anyway. The guy is super aggressive but the dialogue makes a joke of it. I'm fine watching forced sex, but this game handles it so weirdly. And with everyone low-key hating the protagonist, it was pretty hard to watch.
Because Drake is half human and half dragon, he is notoriously infertile. In a ton of scenes he mentions he's shooting blanks while finishing inside of his partner. This got repetitive fast and made the fucking less sexy.
Sex positions range from cowgirl to doggystyle. Blowjobs and titfucks are rare. There is rarely any foreplay or buildup. Drake gets horny and randomly forces himself onto people. Although the visuals are good, I would have preferred more buildup over sporadic intercourse
CONCLUDING WORDS
Mandrake Erode 0 is a beautiful hentai game with some of the best music I've ever heard. The gameplay is super linear, while the story is all over the place. Still, if you're looking for an RPG to kill time and fap to, this will get the job done.
Download Mandrake Erode 0. If you love the art, also check out our review of Shinobu-kun, The Only Girl at an All Boy School.

Graphics

Gameplay

Story

Music

SFX

Hentai