Hentai RPG Review: Walking Through Paradise Refrain
Hentai Reviews

>

Reviews

>

Hentai RPG Review: Walking Through Paradise Refrain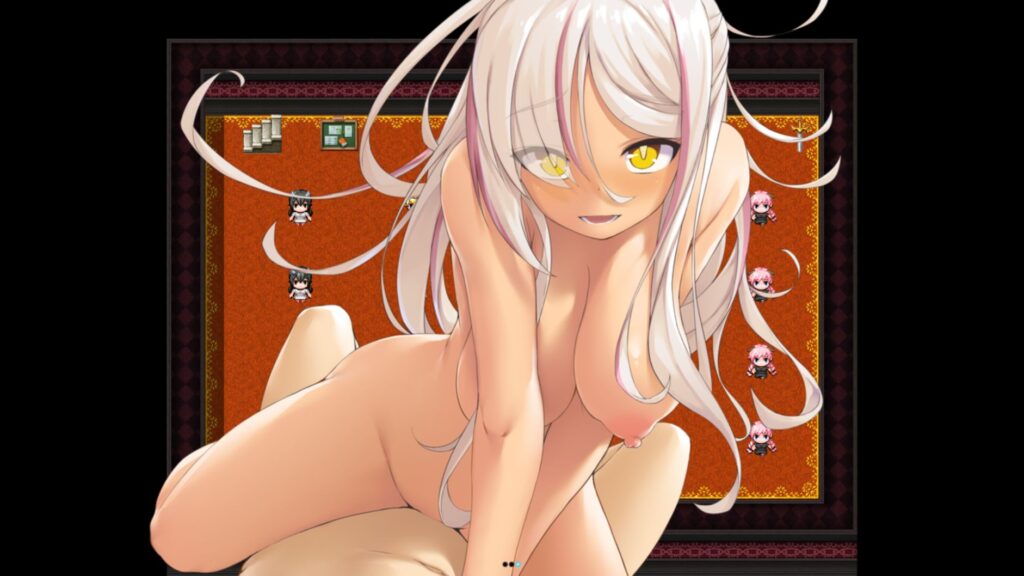 Written by Rastafoo69, edited by Otaku Apologist
Walking Through Paradise Refrain, a hentai RPG developed by Yumenamakonn. Released March 27, 2020. Download on DLSite for $20.00. For Windows PC. No voice acting. Partial voice acting. Censored genitals. Download the English fan translation patch here.
You were a regular person until suddenly, you awoke in a world of magic and medieval technology! You are the chosen one of the lazy writer! You must slay the dragon and save the world! This story is very new and very exciting!
New to Japanese eroge? Read our guide How to download DLSite games. Also read how to apply translation patches. and if the patch isn't available, try this program that translates eroge.
STORY
You were an ordinary guy until suddenly you were teleported to a new world and gained the strength of a hero long sealed away. Both angels and demons want your power! If they make you cum, they can steal your power!
The story is very bare bones. And without a quest log or supporting cast of characters, it feels like a bunch of dungeons back to back. At the end of the game you kill a dragon (or not) and the world is saved.
There are five girls in total. Ruby is an angel, Sparrow is a demon girl, Mia is a dancer, and the list goes on. They only appear when you fight them and have sex with them. Very hollow characters.
Gather this ore, go to that town, talk to this person, keep going from point A to point B to progress in the game. The storytelling offers no complex motivation for your actions. You just do what you're told and wank like a bitch.
GAMEPLAY
Walking Through Paradise Refrain was created in RPG Maker MV. Use your mouse or the arrow keys to move. There is no text backlog, so you better pay attention.
Fun fact, the people over at f95zone have written multiple walkthroughs for this game because of how obtuse it is. You're expected to backtrack and speak to random NPCs. A quest log or dialogue cues would make this experience much smoother.
The main appeal of this game is the level drain function. While other games like Drain Dungeon auto-reset you to level 1, this game makes it optional. You can go through the entire game dodging sexual encounters to keep your level high.
Besides this one game mechanic there is nothing setting this title apart from others. No sex stats, no passage of time, nothing. It's a fairly generic RPG with the small quirk that you can lower your level in exchange for sex. There are randomized dungeon maps, the inability to save during a dungeon run, and automated battles when fighting low level enemies – all great design decisions that made things interesting.
The game has some notable negatives. Your levels don't increase your resistance to status effects, or provide tangible power. I got ten levels stronger and barely felt any change, still getting paralyzed at every turn. And the "level resetter" in the player home is basically a cheat button placed right in front of your face.
GRAPHICS
The art is Japanese anime style. The lack of creativity in perspective makes some of these artworks appear plastic and without life.
More specifically, the developer felt the need to center all of the artworks. And rather than draw a setting, each artwork is a transparent image over the background. This is because most sex scenes are meant to appear during battle, so they can't be given a background. You never truly appreciate beds and pillows until they're gone.
The game has a unique battle interface but it's not well made. Your enemy's stats are in the top rectangle, while your stats are in the bottom rectangle. While this opens up space for a good frame to hold the sex scenes, it looks obtuse. Almost like the developer moved the health bars to the side just to be different.
There are base 20 CGs and 5 standing artworks. While these may sound like good numbers, they're overshadowed by everything else in the game being generic. From the pause menu to the stock RPG Maker sprites, the game feels plastic and lacking in passion. Looking at the towns and dungeons, it feels like any random person could have come up with this crap.
VOICE ACTING AND SOUND EFFECTS (SFX)
Walking Through Paradise Refrain has partial voice acting for each girl during sex scenes. Moaning is nice, but bland. Some dialog would be nice.
I'm not sure if the issue is with the music being too loud or the voice recordings being too quiet, but the sound in this game is messed up. Don't change the default volume settings or you will be unable to hear the voices. Altogether this game felt like it needed more polish.
MUSIC
There are 26 songs in total and they're surprisingly good! The dancer theme mixes guitar and clackers into an enjoyable melody. And another track emphasizes bass guitar and vocalizing and has a really unique rhythm. Each track was better than the last and I enjoyed listening to them. Sadly, there is no music room.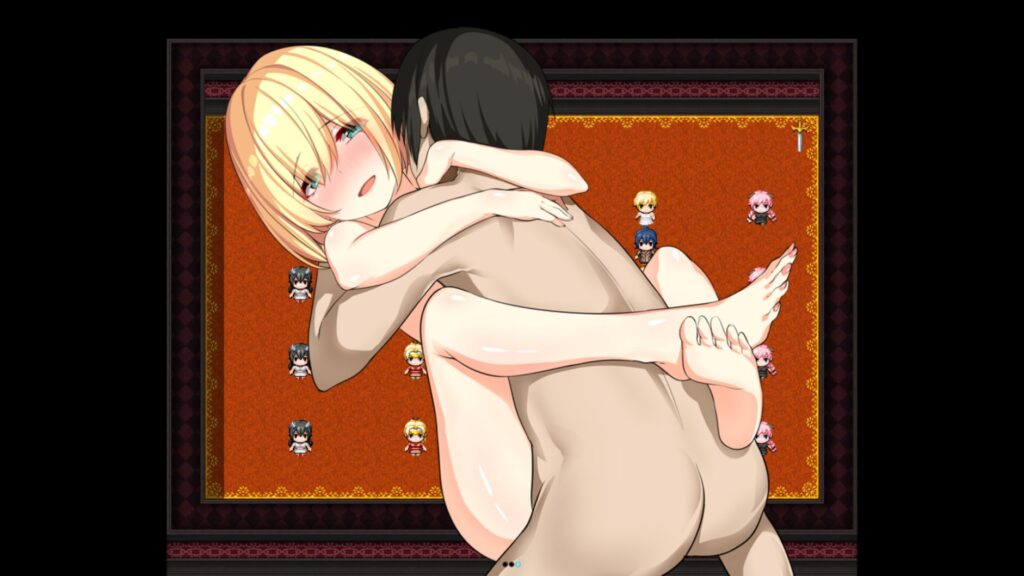 HENTAI
There are 20 CGs in total, one for each scene. The focus is primarily on extracting semen via blowjobs and outercourse. There is actual penetrative sex, but it's only available later in the game.
In general this game is advertised as a game where the women force themselves on the player. But it doesn't feel that way. Your character enjoys the action all the way through and can actively choose to lose battles for the sake of unlocking sex scenes. I never felt forced into anything.
Sex positions range from cowgirl to doggystyle. Erotic dialogue boils down to the women coaxing you, saying things like "You know you want to cum! Go ahead!". There isn't any love or emotion behind the sexual encounters. My favorite scene was the breastfeeding handjob with the dancer chick. Having her tits in my face while I got stroked off was my ultimate fantasy the second I saw those knockers! More games should do that position!
CONCLUDING WORDS
Walking Through Paradise Refrain is your typical hentai RPG with the twist that you can lose levels in exchange for sex scenes. The music is fantastic and the ladies are gorgeous, but the lack of story and generic setting hold this game back from achieving greatness.
Download Walking Through Paradise Refrain. If you enjoyed this game but want a more cohesive experience, check out our review of Drain Dungeon.
Graphics

Gameplay

Story

Music

SFX

Hentai