Cuckolding Girlfriend Game Review: Gal Kano
Hentai Reviews

>

Featured

>

Cuckolding Girlfriend Game Review: Gal Kano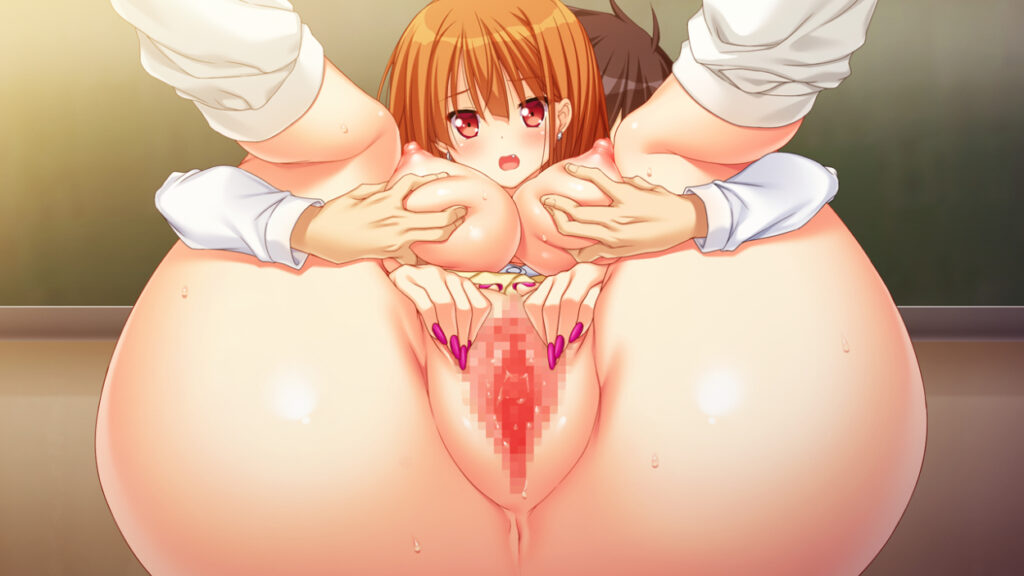 Written by Rastafoo69, edited by Otaku Apologist
Gal Kano Selfish Body and Uninhibited Girlfriend, a cuckolding kinetic novel developed by Atelier Sakura. Released April 30, 2021. Download on DLSite for $26.00. For Windows PC. Full Japanese voice acting. Censored genitals. Download English translation patch.
Your best friend asks if you've ever watched netorare porn before. You look it up and after a night of fapping, you decide you want your girlfriend to try it in real life! How far will she take it?
PROMO: When you download games through links on Hentaireviews, you help produce original hentai media.
STORY
Your name is Souta, your girlfriend is Hiyori. You've dated for two years and always felt she was too hot for you. Your parents work overseas, so you have the house all to yourself. You have sex with her all the time. Life is awesome until your best friend introduces you to NTR porn.
Soon you become a massive NTR porn addict, and Hiyori ends up walking in on you fapping! You have no choice but to reveal your fetish and ask for her help! First she just flashes other men, then handjobs and blowjobs, and soon she's fucking half the guys at school!
The writing in this game is realistic, but light-hearted. Hiyori dresses trampy at school so the author came up with a reason why that's allowed. Apparently, the declining birth rates in Japan have caused schools to allow miniskirts and bare thighs. This made me laugh out loud, Atelier Sakura always finds some way to mention the down-the-toilet birth rates, so silly!
The story reaches its climax when Hiyori fucks her ex-boyfriend and cums like crazy. Protagonist realizes he's never made her cum like that, and gets extremely insecure. Even worse, the best friend confesses he's in love with Hiyori!
The happy ending is that Hiyori only went along with this because she wanted your attention. She says, she liked to make you jealous because it made her feel special and valued and loved. The protagonist realizes he never gave Hiyori the attention she deserved, and promises that from now on, they'll be better to each other.
This could have been a happy ending, except in the epilogue, Hiyori is still cucking the protagonist from time to time, but less often than before. That epilogue was really unnecessary, and the game would have been perfect without it.
Discover more cuckolding hentai media we have reviewed!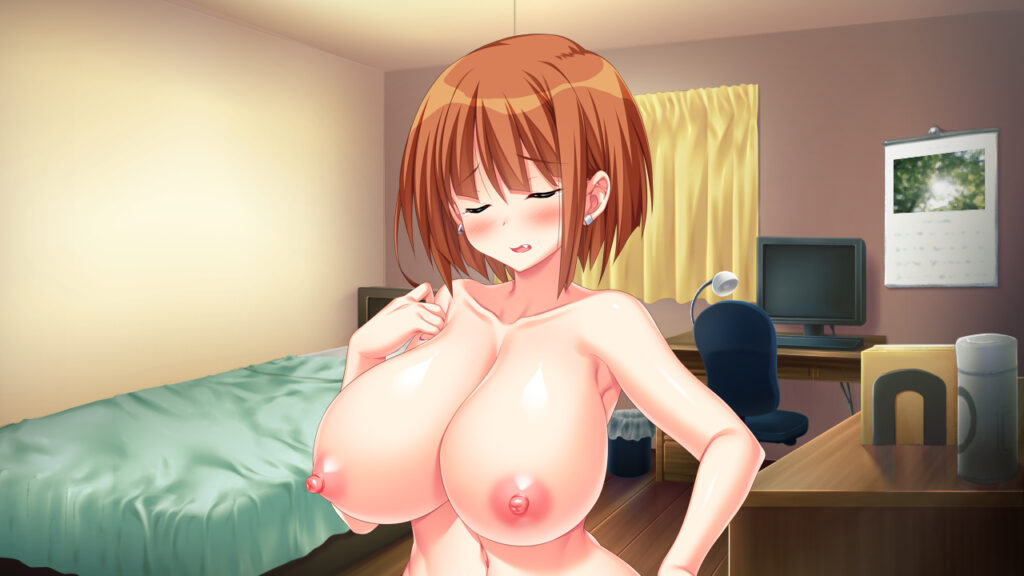 GAMEPLAY
Gal Kano is a kinetic novel. Click the screen to 'turn the page'. Press CTRL to skip dialogue. Scroll up to review past dialogue. Bookmark your progress by saving it on several available save slots. The game has no choices and is fully linear. There is no "alternate perspective" system like in other Atelier Sakura games.
The game takes under four hours to complete for the average reader.
GRAPHICS
The artist follows the Japanese anime style that Atelier Sakura is known for. Heavy earth tones, pink nipples, wide hips, small waistline, all that good jazz. The unique aspect of this game however, is Hiyori's tits. They are absurd! In some scenes they're bigger than her head!
There are 20 CGs spread across 15 unique scenes. Each base CG has multiple variation images for insertions and creampies. The most memorable scene of the game is when Hiyori fucks her ex-boyfriend doggystyle and ends up taking a mating press creampie by the end of it. The visuals of her pussy lips spread wide open is fucking fantastic. However, the guy's leg is all lumpy like it has a tumor or something. And multiple scenes feature old CGs just with slight edits. So although the visuals are hot, they aren't perfect.
The background art of this game is gorgeous, but not entirely original. Some backgrounds are carried over from the developer's previous titles. And since Hiyori is the only character with standing art, the cast feels extremely limited. Yes, you have three guy friends, but dialogue alone isn't enough to tell them apart. They all blend together. Even the protagonist's bedroom is painfully generic. He has practically no belongings!
Multiple times throughout the story, the visuals fade to black and dialogue has to carry the narrative. Whether that be when Hiyori was fucking all night long, or how she got gangbanged by all your classmates including people you never met before. The game fades to black and leaves it up to player imagination. I want to see her being a whore, don't just tell me about it!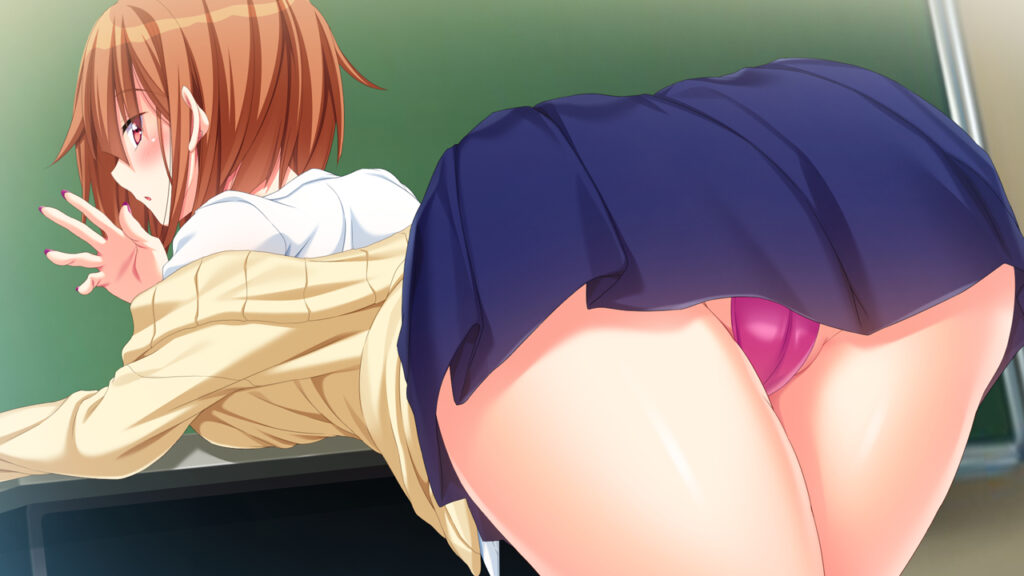 VOICE ACTING AND SOUND EFFECTS (SFX)
Gal Kano features full voice acting for your girlfriend Hiyori. Due to Hiyori's youth and charismatic demeanor, the dialogue is fantastic in both writing and delivery. Like when she describes your cum as "pew pew". It's endearing and sexy as hell because she's insinuating, she's had bigger men. My favorite aspect of the voice acting is how Hiyori has a whining way of speaking. Like when she says "Can I fuck him pleeease?". Even if you don't speak Japanese, the teasing way she's speaking is adorable.
The sound effects are largely carried over from previous Atelier Sakura titles. The loud "squish" for a creampie, the wooden slide of a door, and so much more. I would have appreciated some bedsprings or other environmental feedback, but the game is fine the way it is. It relies heavily on the voice acting to carry the scenes, it's a fantastic experience.
MUSIC
Gal Kano features a soundtrack of 12 unique songs. At least half of the tracks are carried over from previous Atelier Sakura titles, but this is less noticable thanks to the memorable moments crafted by a creative use of music. Like the hard rock music and guitar that played when your best friend fucked Hiyori while you peeped. Or the piano and light chimes for loving sexy time. These moments are still vivid in my memory thanks to the music really setting the tone for the experience.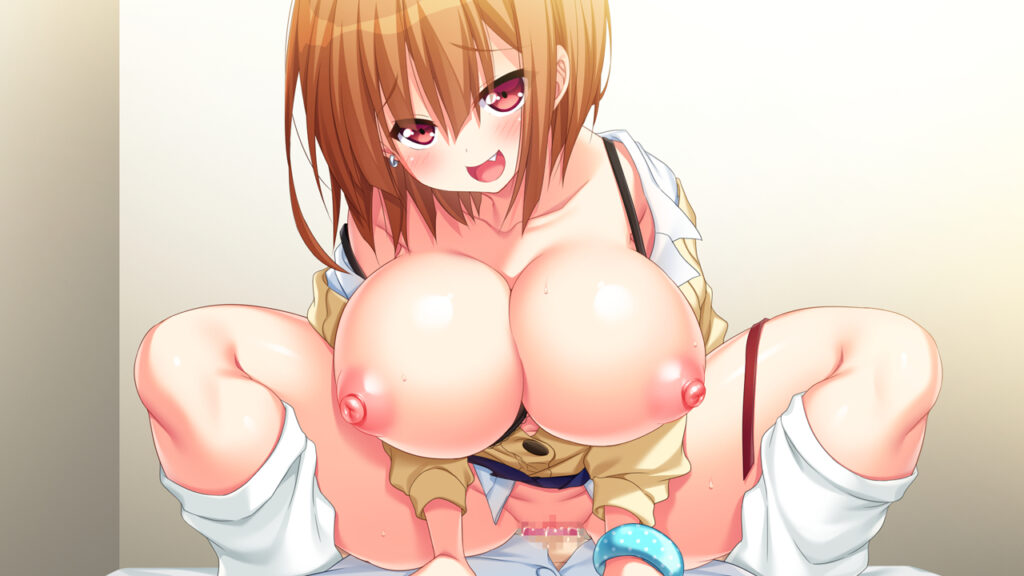 HENTAI
Gal Kano features 20 CGs spread across 15 unique scenes. Since the protagonist is always present, the scenes focus directly on the sex between Hiyori and other guys. There are no filler scenes where she tells you about it during dialogue. It's a pure cuckolding experience!
The writing in this game is phenomenal. Sometimes it's direct like when Hiyori asks "Do you really want to let Ichihara inside of me?". Other times its subtle like when a guy forgot condoms. You literally give this man a condom so he can fuck your girlfriend. You basically gave him your blessing. You helped him do it!
The most unique aspect of this game is how Hiyori is an active participant in the cuckolding scenario. She is the one who always suggests going further. "Can I give them handjobs? Can I fuck them?". She is the one clearly pushing this along. This makes it even more erotic, as well as more believable when the cuck gets insecure. And yet, she never kisses another man, because she views this as purely physical sexual pleasure.
While the visuals of this game are phenomenal, my only complaint is that Hiyori felt a bit under-developed. I wish we got to hear her inner thoughts, rather than viewing things entirely from the cuck's perspective.
CONCLUDING WORDS
Gal Kano is among the greatest cuckolding games around. Rather than create harsh moments and hook the player with the possibility of the girl leaving, this game keeps it fun throughout. Hiyori loves Protag-kun, and she would never betray him like that. It's a relaxing piece of kinky cuck media.
Download Gal Kano. If you liked this game and want more, check out our review of A Loving Wife Who Obscenely Serves Another Man.
Graphics

Gameplay

Story

Music

SFX

Hentai