BDSM Hentai Game Review: Rich Girl Bondage
Hentai Reviews

>

Reviews

>

BDSM Hentai Game Review: Rich Girl Bondage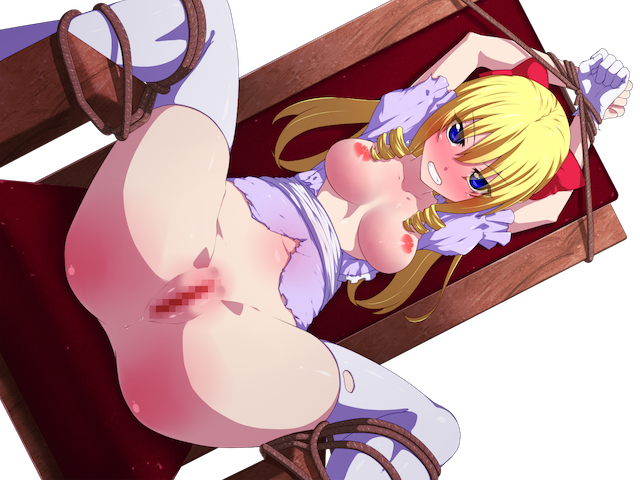 Written by Rastafoo69, edited by OtakuApologist
Rich Girl Bondage, a hentai game developed by yaminabedaiichikantai. Released February 24, 2017. Download on DLSite for $10.00. For Windows PC. No voice acting. Censored genitals.
Lady Lurietta has been kidnapped! Play as this spoiled blonde bitch as she does her best to escape her captor's hold!
PROMO: When you download games through links on Hentaireviews, we make original hentai comics.
New to Japanese eroge? Read our guide how to download DLSite games.
STORY
Six months ago you turned down a marriage proposal from Dorneo, now he has hired thugs to hijack your carriage and imprison you! Once you're secured in his mansion, he opens your prison cell and tells you to try and escape. He thinks to himself "She will never leave this mansion".
This developer has a penchant for sad endings. The most notable example is Magical Girl Sarah. Sorry to spoil things for you, but there is no good ending to this game. Even if you do everything right, Lurietta will remain a sex slave and prisoner for life.
The plot is simple. Cause a diversion in the kitchen and try to escape the building. When that fails, seek help from the female maid. When that fails, seek help from the businessman visiting the mansion. When that fails, Lurietta is hopeless and remains a slave, the end. The game is about an hour long and I hated every minute. It's like the developer doesn't value your efforts at all.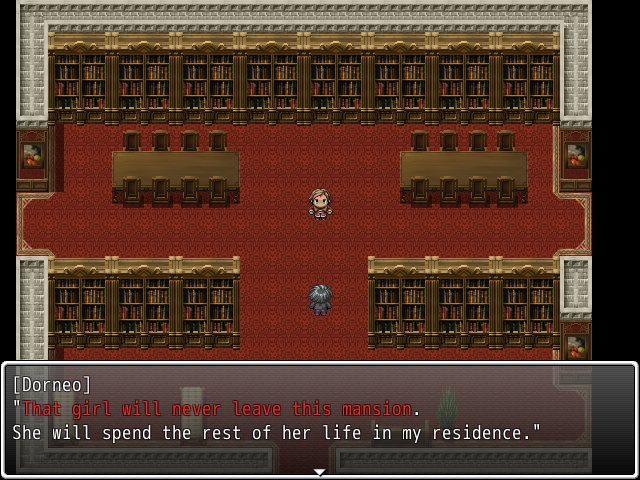 GAMEPLAY
Rich Girl Bondage was created in RPG Maker VX Ace. Press D to hide standing art. Press S to escape being held.
There are no battles. Simply sneak around and avoid being seen. If you are seen, press S to escape. This will deplete your HP, which recovers over time. If you fail to escape, you will lose MP after being fucked. This is recovered by changing your clothes on the 2nd floor of the house.
Guards randomly spawn, so you can't memorize their patterns. There is no mini-map or building layout. The game is heavy on exploration. After 20 minutes of getting the lay of the land, there really isn't much to do. Knowing that you're predestined to fail really puts a hamper on the experience. This developer writes so many bad endings it's demotivating to play his games!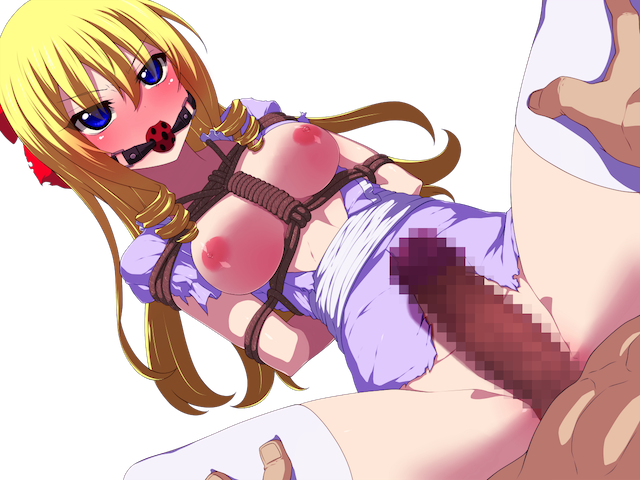 GRAPHICS
There are 10 CGs total. All involve bondage and coercion to some extent. The girl is pretty thin besides her breasts, she almost seems bony. I genuinely feel guilty when she gets caught and fucked because of it. In contrast, the men are all well drawn to emphasize their muscles and taller stature, which creates a sense of foreboding before the big fucking.
The entire game takes place in a single building. There's a basement, and two floors to the mansion. All of the rooms blend together since there's so little to make them distinct from one another.
The developer used the default pause menu interface of RPG Maker MV. On top of that, Lurietta's character sprite looks like a reskin of a default asset. Altogether, the developer really did nothing at all to customize this game besides producing 10 CGs. There aren't even choices in the entire story!
I liked how the sex stat screen gave her measurements. If you're trying to imagine her bust, waist, and hips, now you'll know. I only wish the status screen had some unique artwork to personalize it more. Seeing the protagonist wear the same bland dress all the time is repetitive.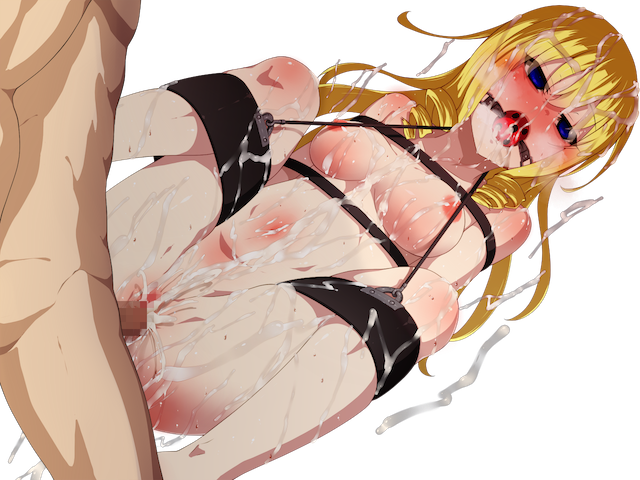 VOICE ACTING AND SOUND EFFECTS (SFX)
Rich Girl Bondage has no voice acting.
Due to the lack of battles or exploration outside the mansion, the sound design is extremely limited. Besides causing a diversion in the kitchen, there's no opportunities for audio cues besides the sexual content.
MUSIC
There are 8 tracks total, all from the RPG Maker stock library. All tracks are heavy on piano and digitally synthesized chimes. The only memorable track is the violin music on the main menu. I find it rather fitting considering Lurietta will never escape the mansion.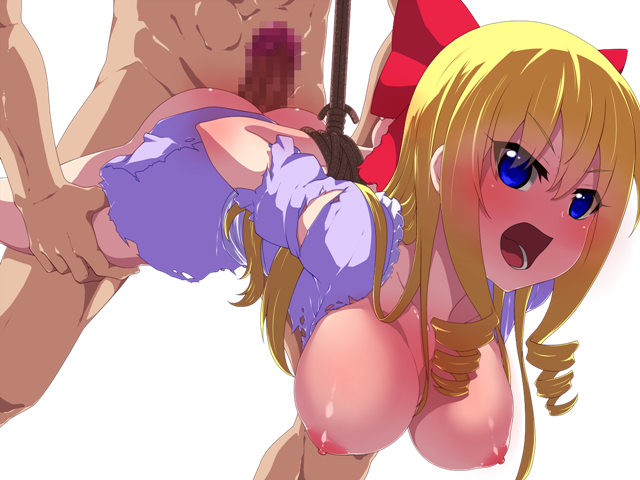 HENTAI
Rich Girl Bondage features 10 scenes total. A few of them are mandatory coercion scenes found as you progress through the story. Although the manor owner encourages Lurietta to try and escape, he's actually instructed all of his guards to patrol the hallways and fuck Lurietta as soon as they see her.
Sex positions range from doggystyle to missionary. Dialogue is usually Lurietta talking or thinking about how she wants to escape. The darkest scene in my opinion was when she ran over to the maid for help. Little does she realize the maid hates noblewomen. To be a maid is to be a servant for royalty, so she has grown to hate royalty. Thus, the moment she sees you, she calls the guards! She finds pleasure in watching a rich noblewoman suffer.
CONCLUDING WORDS
Rich Girl Bondage is a short but sweet porn game about exploring a mansion in the hopes of escaping. Sadly, escape is impossible and the game is all about watching a blonde girl get degraded and creampied. It's a bit hardcore on the bondage, but if that's your kink, this could be the perfect title for you.
Download Rich Girl Bondage. If you liked this game but prefer hypno as control instead, then check out our review of Rookie Knight Rathi!

Graphics

Gameplay

Story

Music

SFX

Hentai