Written by Flamecaster, edited by Otaku Apologist
Rusimarudou's 2D beat 'em up side scroller game, Goblin Walker, is available in English on DLsite.
Developed by rusimarudou, Goblin Walker is a 2D beat 'em up game where you play as a goblin, going into villages to pillage and rape girls for a demon ritual.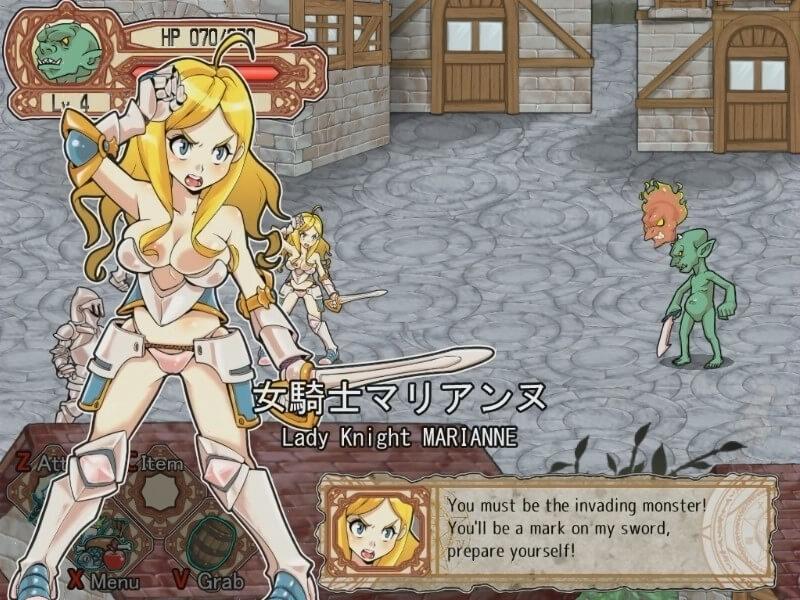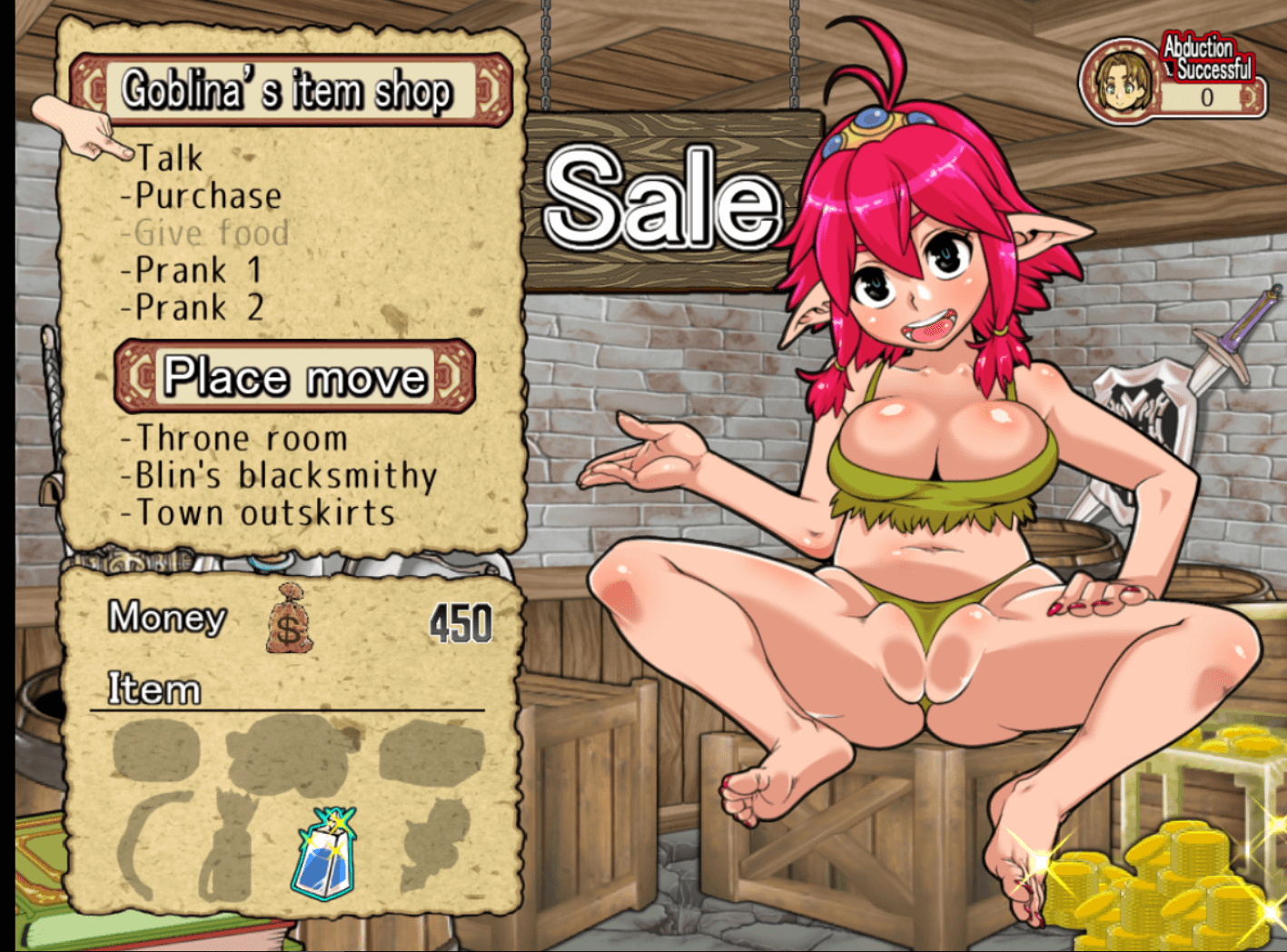 The story starts with a half-goblin-half-human boy cornered on a cliff. He was chased there by human villagers, on allegations of stealing. The villagers originally planned to punish him for the theft, but once they found out he's half-goblin, they decide to kill him instead. Desperate and disgusted by the humans, the boy jumps off the cliff. Severely injured and at death's door, he's found by two half-goblin girls who take him to the spirit of the great goblin. The great goblin, in the middle of summoning a demon to grant him a body, is told by the demon that his soul and the boy's could be united. This action would save the boy and give the great goblin a temporary body. Once this is done, the great goblin will need to sacrifice eight village girls to the demon to obtain a new, permanent body.
Goblin Walker allows you to attack the villagers and destroy barrels, which can have useful items inside. Your main objective is to find a girl suitable for sacrifice and bring her back to your base. A suitable girl is one that survives when you strike her. Before taking her home, you need to rape her, so she stops fighting back. Sounds easy enough, but some of the villagers will violently attempt to stop you. Those beasts!
You are a goblin in this game. You gain levels by doing wrongs

such as slashing, throwing things toward and abduct villagers.

* Story

The great goblin sealed for 300 years finally comes to life again,

but his spirit is no longer with his physical body which has already decayed away!

In order to obtain a new body, he abducts a village girl as a sacrifice

to a demonic ritual and confines her in an underground prison.

Debug mode is available in the underground prison where

you can violate village girls you captured again.

After you clear a game, BGM debug mode will be unlocked.
If you are interested in Goblin Walker you can buy it on DLsite for $11.88 or try out the demo. Before buying, make sure you have a Japanese language pack downloaded. You can find more information about Japanese language packs here.