Yotsunohana – School Girl Hentai Visual Novel Receives Demo
Hentai Reviews

>

News

>

Yotsunohana – School Girl Hentai Visual Novel Receives Demo
Written by Flamecaster, edited by Otaku Apologist
The demo for "Yotsunoha's" Western release is now available from Sol Press.
"Yotsunoha" is an eroge visual novel developed by Hiqo Soft. Sol Press is publishing the full game for Western audiences and has released a demo. They plan to release "Yotsunoha" on July 27th.
After their school closed down, Makoto and his four female friends buried a time capsule on school property. They promised to meet up again in three years to open it. When the day of the reunion arrives, Makoto and the girls gather together. As happy memories and unpleasant ones return to him will Makoto's relationship with his friends ever be the same?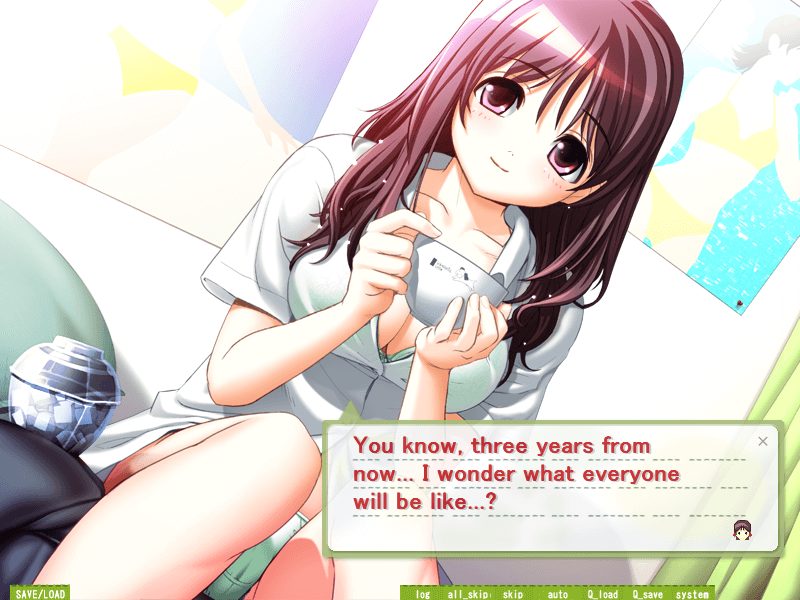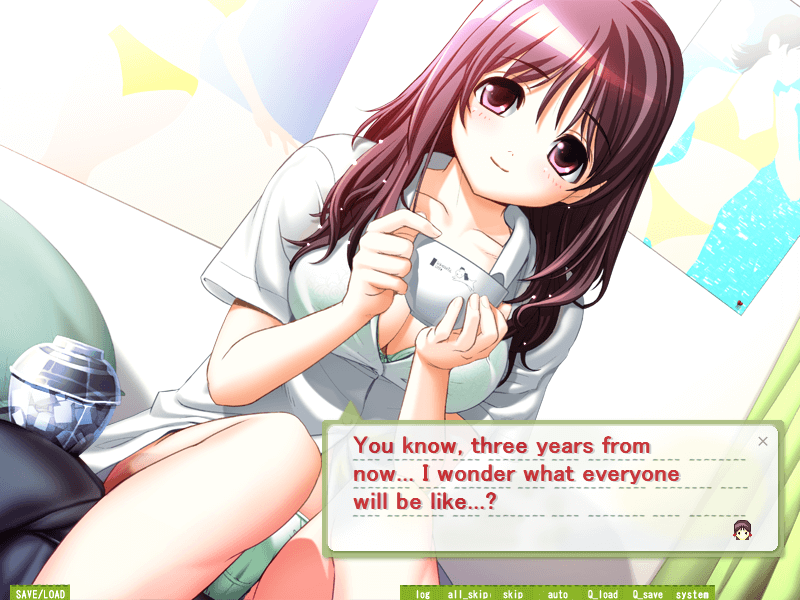 "Yotsunoha" (よつのは, lit. Four-leaf clover) was originally released in Japan as an erotic game on January 27, 2006, for Microsoft Windows. A PlayStation 2 version titled "Yotsunoha: A Journey of Sincerity", published by Gadget Soft with adult content removed was released in 2008. The story in Yotsunoha focuses on the appeal of the four female main characters. The gameplay follows a linear plot line, which offers pre-determined scenarios and courses of interaction.
"Yotsunoha" has since then spawned two spin-off titles, Osananajimi to no Kurashi Kata and Nono to Kuraso, and has made several transitions to other media. A manga adaptation illustrated by Japanese artist Bow Ditama was first serialized in the Megami Magazine on January 30, 2008. It was followed by an original video animation series animated by Hal Film Maker. This was released on two single-episode DVDs on February 29, 2008, and March 28, 2008. There were also two Drama CDs, and two Internet radio shows hosted by Yui Sakakibara in order to promote the game.
A quest in search of our school memories.

At the end of summer break, our school closed down.

On our last day together, we put our true feelings inside a time capsule, and promised to meet again in three years.

The promised summer came. With it came things that did and did not change between us.

The quest in search of our school memories has begun.

What kind of smile will they have once we meet again?
Play the demo for Yatsunoha on Sol Press, and check on the game's progress on the product page.