Hentai RPG Review: Orc Strike Revenge War of Gregory
Hentai Reviews

>

Reviews

>

Hentai RPG Review: Orc Strike Revenge War of Gregory
Written by Rastafoo69, edited by OtakuApologist
Orc Strike Revenge War of Gregory, a hentai RPG developed by circle Pon de Ushi. Released August 19, 2012. Download on DLsite for $16.00. For PC Windows. No voice acting. Censored genitals.
The Orc army has been wiped out! You are General Gregory, one of the few orcs who survived. It's up to you to rebuild the orc army and reconquer the lands you lost! Take revenge on the humans who stopped your reign of terror and impregnate their women!
Before trying this game, please read our guide how to download DLSite games.
STORY
With the orc army wiped out, the orcs becomes victims of genocide by the human armies. A year passes, and General Gregory recovers from his wounds. Control Gregory, reconquer the continent, and creampie any woman who gets in your way!
Once you rescue your orc subordinate, the two of you begin conquering each and every town, subjugating all the humans and defiling the women. Eventually you'll meet a dark elf girl named Judith, who falls in love with Gregory. Outside of dialogue with her, there is no overall plot besides slaughtering humans.
The main appeal of the game is that you play an orc who has sex with all the famous anime girls you've ever known. You bang Nami from One Piece, for example. SHe can be fucked and captured once you defeat Luffy in battle. While the females from these anime are creampied, the males are killed off. These men include the hero of Dragon Quest 4, Lelouch from Code Geass, and numerous others. In fact, the final boss is Gilgamesh from Fate Stay Night!
Although it's possible to defeat Gilgamesh, this will result in a game-over. The true ending of the game occurs when Gregory is killed and the humans reconquer their lands. This leads up to Gilgamesh killing your ally orcs and murdering the women you've kidnapped. The only survivor of this slaughter is Judith. The child in her womb is the hero of Orc Strike 2, which has not been translated yet.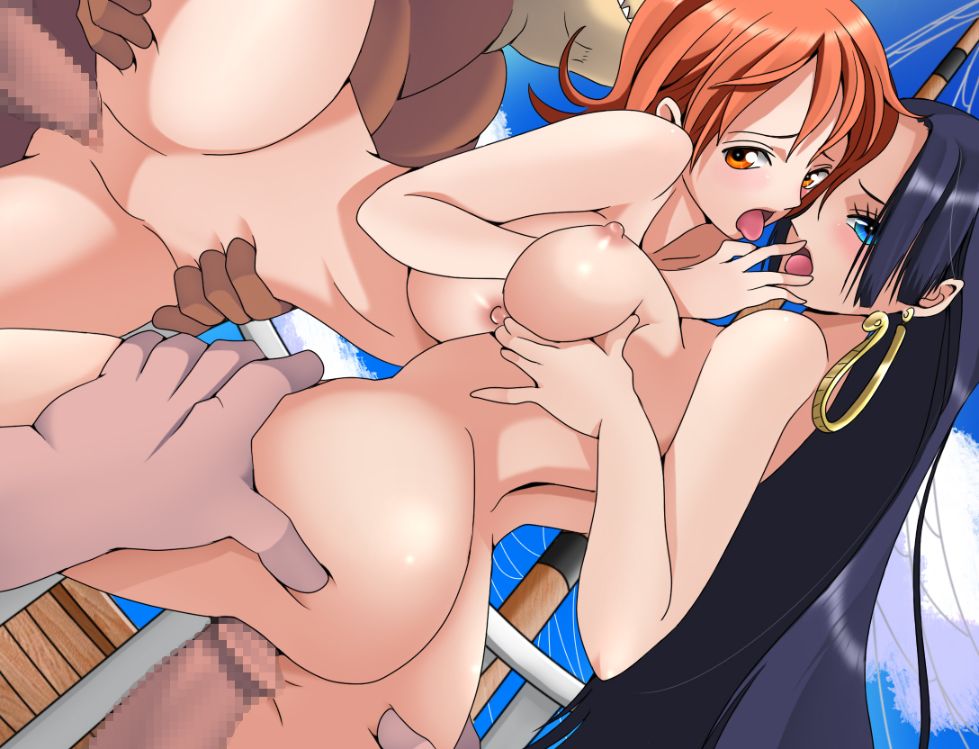 GAMEPLAY
Orc Strike Revenge War of Gregory was created with RPG Maker VX. Move with the arrow keys and press Z or X to interact with the world. Although the DLSite store page advertises dialogue skip, that feature does not exist in-game.
This game consists of 12 hours of level grinding with sex scenes popping up every 15 minutes. In practice however, you'll grind for half an hour to see two scenes back to back.
Humans will not sell to orcs, so you have no use for money. Simply kill humans, use their item drops to heal, and repeat until you're ready for the boss. This gets very tedious, very fast. Getting killed in battle will not lead to a game-over. Instead you lose all your items and start over. The pause menu has a "Human Wiki" to locate item drops and track how many humans you've killed.
Status effects are absurdly overpowered. This game doesn't have rings or other accessories to help you resist status effects, so they can overpower you easily. One bad paralysis hit and you may as well reset the game.
Conquering a town simply requires killing a bunch of NPCs. It would have been cool if the developer expanded this beyond battle grinding. Taking a town means any girls you missed cannot be courted until end-game when you unlock all scenes. With over 170 enemy types and over 200 equipment items, there's a ton of content to plow through before the ending.
Check out our video review of Customer Cums First! Download now!
GRAPHICS
The art is Japanese anime style. The female characters are from a wide variety of anime shows with varying art styles. For example, Code Geass is known for tall and slim character designs, but the characters appear normal weight in this game.
While the anime artworks are well drawn, the battle sprites are simplistic. Creating over 170 enemy types came at the cost of complex designs. I was still happy to have so many unique opponents to fight. Also, character sprites outside of battle are fully unique! With 65 unique female partners, each got a unique sprite, perfectly suited to their character design.
Character actions have a tangible impact on the world. For example, setting fire to a building causes NPCs to run around frightened, visibly shown with sprite movement on the screen. This level of detail was well appreciated.
The only downside to the visuals in that the world map is deceptively generic. It uses all the standard stock assets from the RPG Maker engine.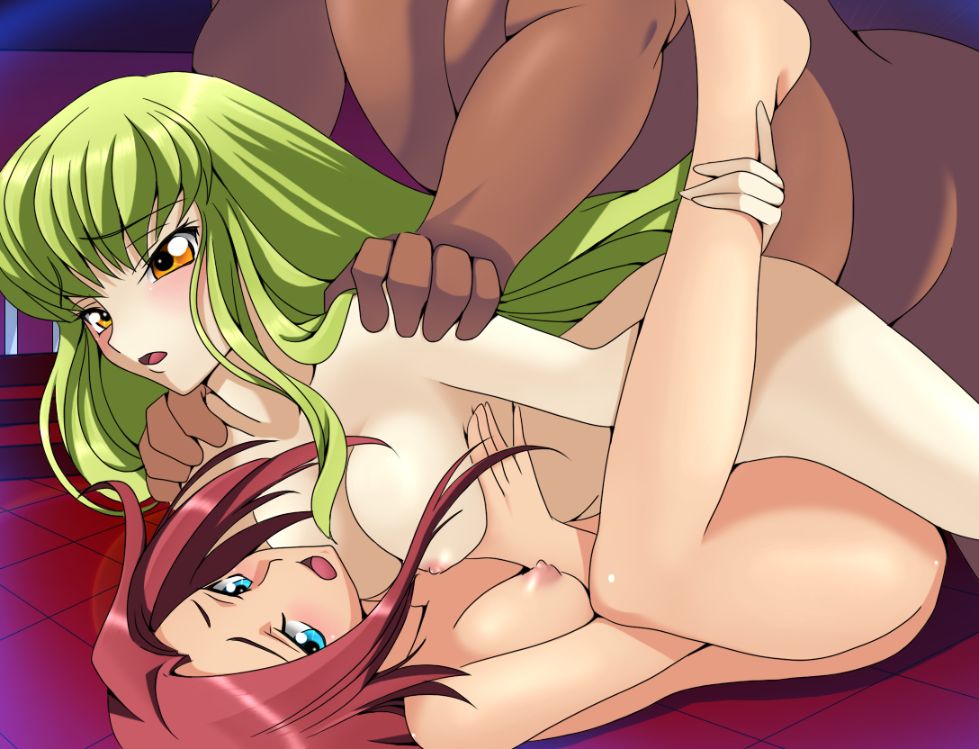 VOICE ACTING AND SOUND EFFECTS (SFX)
Orc Strike Revenge War of Gregory has no voice acting.
The sound effects are entirely stock assets. From a fire spell to a sword slash, it's all standard to the RPG Maker library. Considering the variety of weapons, it would have made sense to have more varied sounds. From machetes to garden hoes, enemies all make the same sound regardless of weapon type. None of this hurts the game too much, but it feels like a lost opportunity.
MUSIC
There are a handful of songs in this game, most of which are stock RPG Maker assets.
No matter where you travel on the world map, the music is always the same. Even when you set sail on a boat, the music is painfully forgettable. Some tracks, like the title music and battle track, sound like they could be unique, but they're so generic with their synthetic electric beats, that they blend into the background.
HENTAI
The game has 65 hentai scenes and 200 CGs total. All scenes are prompted by defeat to male enemies who then force themselves onto the bitches. Humiliation, NTR, and impregnation are the primary featured fetishes of the game. Watching Kallen and CC from Code Geass down on their knees licking orc cock is a glorious sight. They were once dignified, high-status females, now completely sexually submissive!
There are over 200 CGs spread out across 65 hentai encounters in total. This is largely because of image variations for insertions and creampies. Every woman gets creampied at least once, and they all end up pregnant with your child, which is sadly never shown.
The author makes references to all the anime these girls appear in. Like when you capture Boa Hancock from One Piece, she says "No! I've been enslaved again!". Anyone who knows the character's history will be sad, but also turned on by this fantasy come to life!
My favorite scene featured the dark magician girl from Yu-gi-oh. I always dreamed about spreading her legs! She talks about wanting to return back to her master – it's too bad she's super busy servicing my cock with her holes!
If you love hentai anime parodies, you're going to love this one. Beating Lelouch, Luffy, and so many others in battle is an absolute joy.
CONCLUDING WORDS
Orc Strike Revenge War of Gregory is an awesome hentai RPG game. With 12 hours of content and 65 women to impregnate, you're constantly excited to see the babe you'll bang next. The ending was a total let-down, but everything else about the game is incredible.
I highly recommend this game to anime fans everywhere. Download Orc Strike Gregory. If you love anime parodies, then also check out our review for the Dragon Ball Z porn game, Videl Quest H.
Graphics

Gameplay

Story

Music

SFX

Hentai