Hentai Business Management Game Review: My Brothel
Hentai Reviews

>

Reviews

>

Hentai Business Management Game Review: My Brothel
Written by notTowfu, edited by Otaku Apologist
My Brothel, an adult business management game developed and published by Spectrus. Support the developer on Patreon. Features uncensored genitals. Playable on internet browsers and computers that support Flash.
You play a twenty-year old orphan who wants to build the brothel of his parents' dreams. With a sexy blonde by your side and plenty of smoking hot babes in your immediate area, flex your business skills and turn your sex dreams into reality!
STORY
You live a boring life with your adoptive family. Your parents have been missing since you were six years old, but you've always wondered why they dumped you like a piece of trash. Your prayers are answered when you turn twenty. A letter from your birth mother, containing a photo and their address, gets delivered to your mailbox. Obsessed with knowing the truth, you drop everything and hop onto a plane to meet them.
Reality kicks you in the balls when you arrive at the address. Instead of a house, you find yourself in front of an abandoned brothel. It's vandalized beyond repair, a total wreck of a building. A quick search of the place turns up nothing. Your parents are nowhere to be seen, you are left to wallow in your misery and poverty.
Just as you're about to lose your shit, a hot blue-eyed blonde shows up. She introduces herself as Bernadette, your parents' former secretary. With her big tits, she finally tells you everything you've wanted to know. Your parents were murdered by a dangerous gang when they refused to pay protection money. Compelled by the idea of revenge and Bernadette's huge honkers, you decide to continue their legacy and build your own brothel.
After establishing its premise, My Brothel turns into a business management game. You can progress the plot by fighting with the gang who killed your parents in a series of battles. Obviously, you start with the low leveled grunts. You're broke and weak, so it's necessary to concentrate on making cash before anything else. You have no-one in this world except Bernadette, who's only sticking with you because she's indebted to your parents.
My Brothel's story draws inspiration from stories of revenge and people who go from zero to someone you can't ignore. While the plot is predictable and bare-bones, you do get a sense of progress as your character gets richer and more well-equipped. Players have a decent motivation to play the game and invest their time into the grind of running a brothel.  
Though it's completely free to play, there are still several hours of content to play through. The current build of the game only contains the first act of the story, so there is potential for the story to be developed in later updates. I'm looking forward to it!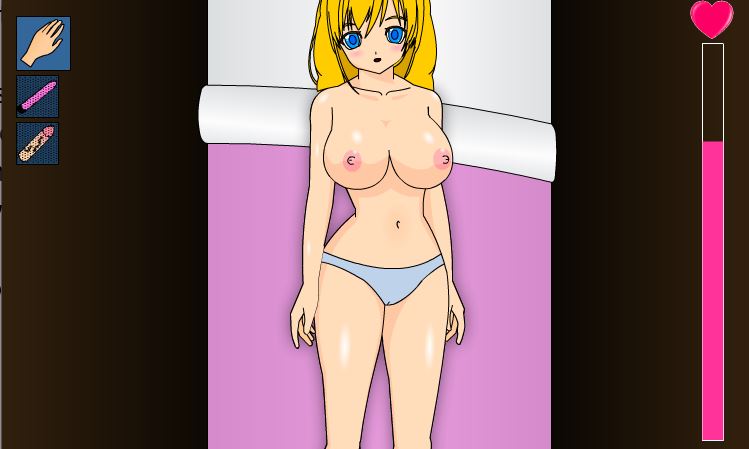 GRAPHICS
The artstyle of My Brothel is a mix of western and Japanese art styles. The characters adopt a typical anime look which is visible through their expressive eyes. You can design the main character's appearance, though the options are limited to hairstyles, skin colour and clothing choices. It's a nice touch, I like that the game lets you choose. Unlike the character art, backgrounds and other assets befit old point and click games. Colours are mostly flat and lack detail.
The art is barely passable, but its saving grace is that it's simple and clean to look at. Given everything in the game is done by one person, I'm willing to cut the developer some slack. Their talents lie more in the gameplay side of things. The important part is that several of the gals you can fuck are mildly attractive. Keep your expectations low and you can still pop a boner and enjoy yourself.
MUSIC
The game does not have music.
SOUND EFFECTS AND VOICE ACTING (SFX)
My Brothel doesn't have sound effects or voice acting.
GAMEPLAY
You play My Brothel entirely with your mouse. There's not much of a learning curve since the game gives you a thorough idea of what to expect with a tutorial. The gameplay is simple point and click, while the management aspect can be quite addictive.
Earning truckloads of cash is tied into the game's two objectives, the brothel business and story progression. The list of things you can do grows longer as you explore the game, such as wooing the sexy chicks in your area. You can't get into their panties without buying a ton of flowers and chocolate, but each dollar you spend means you might be slower in improving the brothel.
Earning money, for example, requires you to hire prostitutes. You do this by visiting the black market. Once you've got your golden goose, you start to get a steady income. You can either upgrade your brothel's facilities or get another prostitute to double the cash. Watching your workers give blowjobs and anal gets repetitive after a while, but thankfully, the player has the option to make the brothel more efficient with upgrades.
Overall, the game gives players plenty of incentives to keep playing. The only annoying thing is that your save file gets deleted if you clean the cache on your PC. This is due to the fact that My Brothel is a flash game.
HENTAI
Though the hentai content in My Brothel lacks sound effects, the game may still delight fappers. Sex can be unlocked in two ways. You can boink the prostitutes you own and the female characters you meet.
When a prostitutes serves a client, you get a sexy loop of whatever service she's giving. If you want her to give a blowjob, for example, she will take the dick into her mouth and start sucking. You can choose to let this scene loop endlessly or speed it up until the client cums on her naked body. Even better is that you can fuck these women as well. Just call them to your room and let them do all the work!
Trying to get the romanceable female characters to take your cock, however, takes more effort. You need to buy them chocolates and flowers, which works to max out their 'heart bar'. Once you max it out, you get the option to trigger a hentai scene. You get to stroke her thighs, fondle her tits, and if you're lucky, fuck her raw!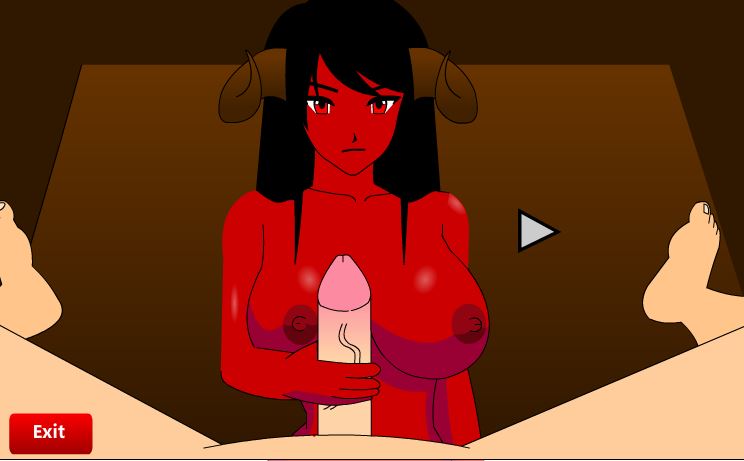 CONCLUDING WORDS
My Brothel is an immersive adult game with passable art that will hopefully be improved in future builds of the game. There's a lot of potential for great storytelling, should the characters receive rich background stories and story events that allow them to explore those. You can sleep with different girls, turn your brothel into a thriving business and beat up bad guys, all for the unbeatable price of free. I definitely enjoyed the time I spent with My Brothel and hope you'll enjoy this promising adult game too!
If you like this game, then also check out our review of Hooligapps' latest adult business management sim, Cunt Empire.
Graphics

Gameplay

Story

Music

SFX

Hentai